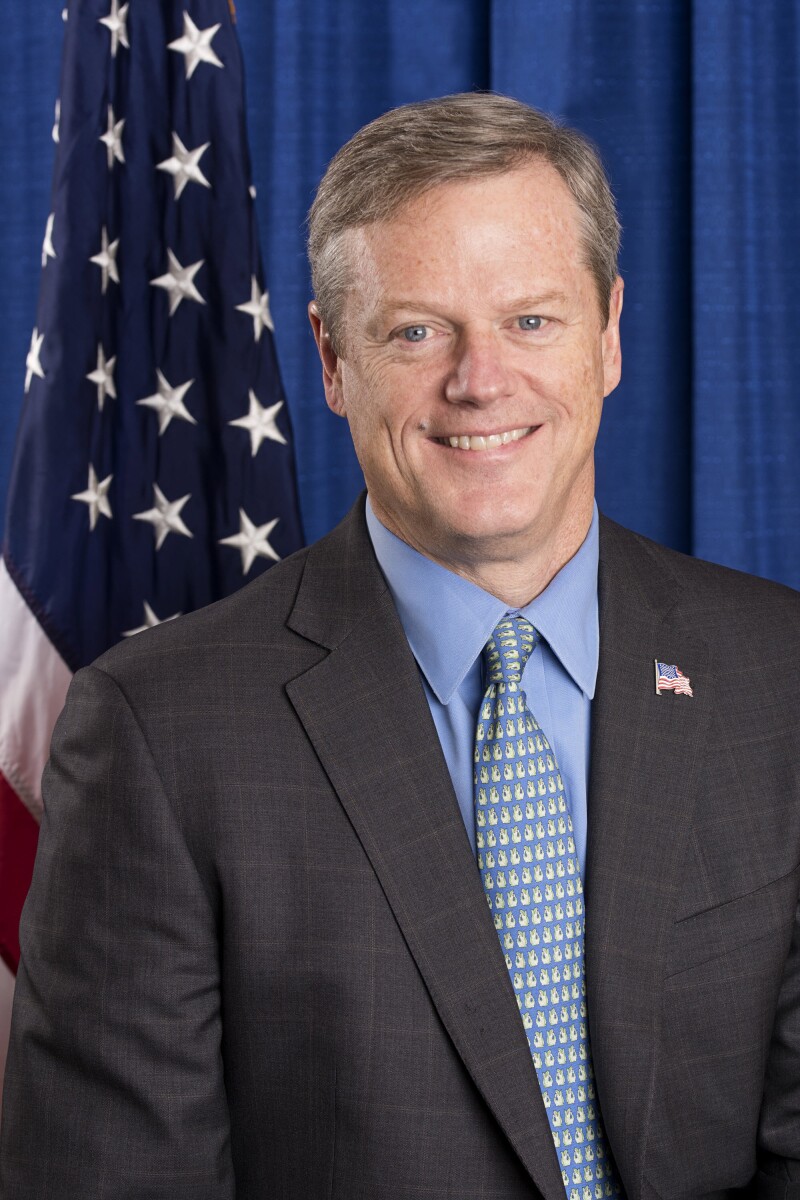 Note: We recently offered Gov. Charlie Baker an opportunity to share his administration's plans on issues and programs important to those age 50-plus in the Bay State. Following is what Gov. Baker shared with us.
"As a son of aging parents and a constituent who benefits from your hard work, I truly value your advocacy on behalf of older Americans and am honored to have this opportunity to share with AARP Massachusetts some of my administration's priorities for elder programing.
"Our seniors have made and continue to make significant contributions to their communities and to the Commonwealth's dynamic economy. As we age, many want to remain in their homes and communities, connected to family, friends, and activities that enrich their lives, and we want to do everything we can to make that a reality for more seniors. In a tough budget cycle that required us to close a $1.8 billion structural deficit, we maintained our support eliminating wait lists for home care services, enabling seniors to choose to remain in the home even if they qualify for long term care facilities. The three Massachusetts Home Care Programs designed to meet a spectrum of care needs, support 42,000 consumers per month, among them, 8,370 people 90 or over, including 289 consumers who are 100 or more.

  Our seniors have and continue to make significant contributions to their communities and to the Commonwealth's dynamic economy." – Gov. Charlie Baker 

"Family caregivers are the unsung heroes of home-based care. The Massachusetts Executive Office of Elder Affairs offers online caregiver and home care support with referrals to local caregiver support groups and to the 30 local Aging Service Access Points (ASAPs) and Area Agencies on Aging (AAAs) that are at the core of the home care programs. Information about support, counseling, money management, referrals, and other services is readily available at www.mass.gov/elders/caregiver-support or 1-800-AGEINFO.
"For seniors living in public senior housing, there are 41 sites offering assisted living-like services to income-eligible elders who want to remain in their apartments, but need an on-site care manager and an array of supports, and we are committed to the Massachusetts Supportive Housing Program which makes it possible for 6,000 low income people to do just that.
"It's also a priority that we provide seniors on fixed incomes with peace of mind, supporting the valuable work of the Massachusetts Elder Nutrition Program to ensure home-bound elders and those who visit local congregate program sites, have regular, nutritious meals. Every year, 7,000 volunteer drivers deliver approximately 7 million meals to those who cannot leave their homes; while congregate sites serve 1.6 million meals annually. No one should have to choose between buying medication or food and in an effort to benefit those in the Medicare Part D "donut hole," our budget supports the Massachusetts Prescription Advantage drug insurance plans now serving 44,000 members.
" Councils on Aging and senior centers that serve as the gateway to all the federal, state, and local senior programs offer enrichment opportunities through exercise programs, computer training, resume writing, book clubs and volunteering and will continue to have our support.
"There is always more to be done, and while Massachusetts' rapidly growing elderly population presents unique challenges, I know our partnership will help us to meet the needs of all our seniors now and into the future."
Sincerely,

CHARLES D. BAKER, GOVERNOR