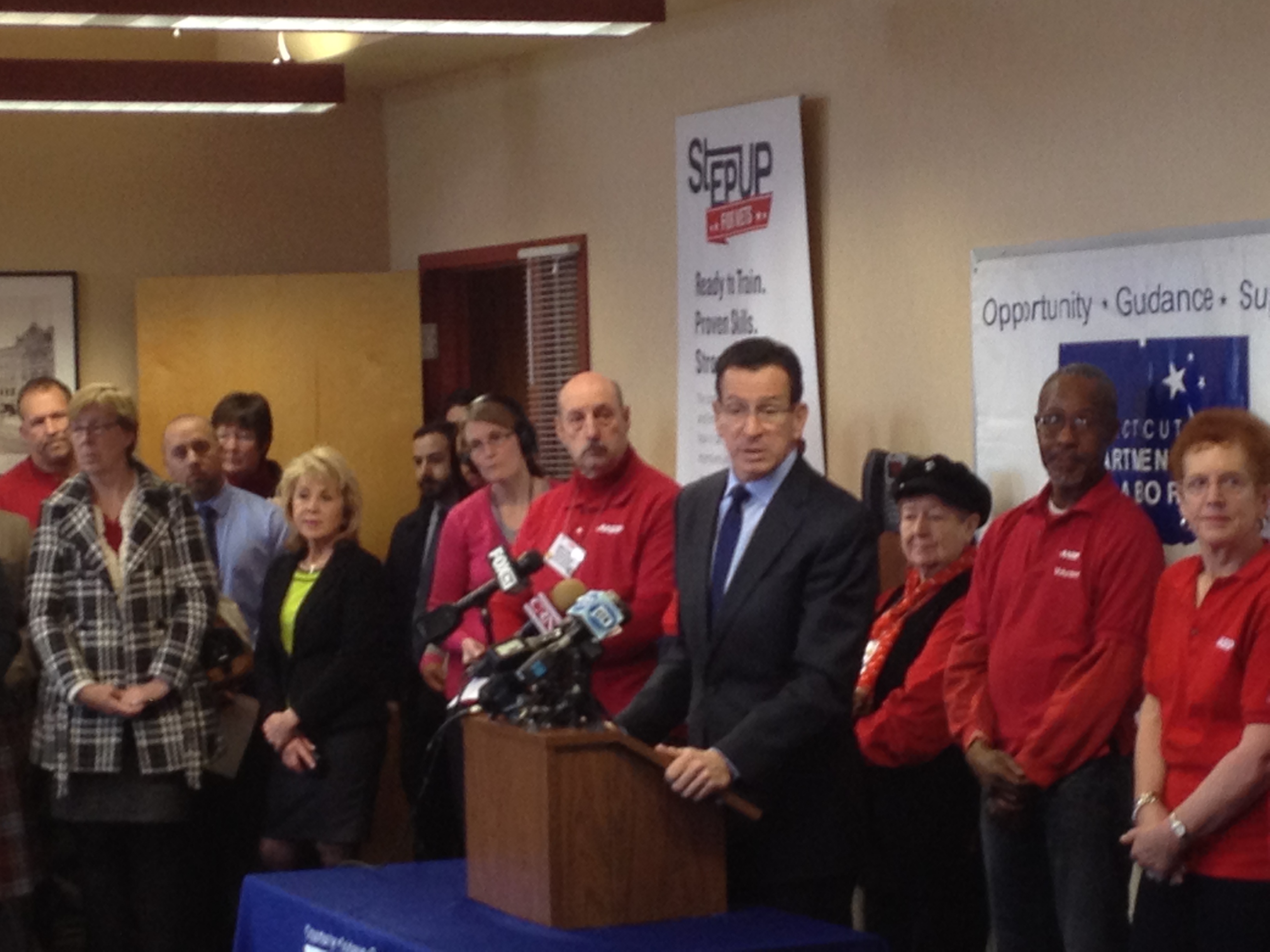 Connecticut Governor Dannel Malloy held a press conference in New Britain, CT on January 27 where he announced new initiatives designed to help unemployed workers, particularly those over age 50, find a job. A highlight of his proposal was legislation "that will prohibit an employer or an employment agency from advertising a job opening stating that an individual must be currently employed for consideration for a position; or directing or requesting an employment agency to screen applicants based on employment status. Unfortunately, this practice has become all too prevalent in Connecticut and across the country, making it even more difficult for workers over age 50 - who tend to be out of work longer than younger job seekers - to find a job.

Related: AARP Tips and Resources to help in your job search.

AARP Connecticut State Director, Nora Duncan spoke at the press conference about the particular challenges faced by unemployed workers over age 50, and praised the Governor and the State Legislature for focusing on this important issue. Watch video of Nora's remarks below.

http://youtu.be/19_5TyDB7T0[/youtube]