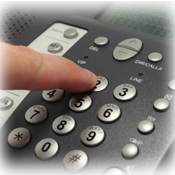 IMMEDIATE RELEASE: February 6, 2014

CONTACT: Tammy Bresnahan (410) 302-8451, tbresnahan@aarp.org or Tresa Ballard (410) 370-5305, tballard@aarp.org

Baltimore – As the telecom industry continues to push toward moving from land line to wireless services, the question is apparent: could the decision hurt some Marylanders? Advocates feel that answering this question is critical before any decisions are made to be sure the needs of vulnerable individuals are considered.

AARP, Keep Maryland Connected, Common Cause, and Communications Workers of America will testify today in the Maryland House in favor of HB 447, the Wireless Landline Telephone Service – Prohibition and Study Bill. At issue is the request for a study, to be undertaken by the Public Service Commission, which would investigate the pros and cons of moving from land line to wireless service with a look to ensure that certain populations will not be negatively affected.

Advocates are in support of HB 447, its Senate Bill 343 and this Study for the following reasons.

• The telecom industry wants to replace copper lines with a wireless alternative that would replicate traditional residential service in many ways. However, it lacks some critical capabilities (ability to support fax, data, ho9me security, health monitoring and personal emergency) that certain Marylanders depend upon—especially older customers and consumers with health issues.

• Consumers are being sold these alternative services without proper disclosure and noticifation that by accepting these "upgrades" there are reliably concerns.

• The conversions of homes to a wireless carrier will cause an indirect "deregulation" of telephone service with no oversight by the Public Service Commission.

• Current land lines don't stop working when power goes out, making them more reliable

For more information, visit www.aarp.org/md, and visit AARP Maryland's Facebook and Twitter pages for regular updates.

Want to help us fight for 50+ Marylanders? Sign up now to be an AARP MD volunteer!

Available for Interview:
• Tammy Besnahan, Advocacy Director, AARP MD Request interview

ABOUT AARP:
AARP is a nonprofit, nonpartisan organization with a membership that helps people 50+ have independence, choice and control in ways that are beneficial and affordable to them and society as a whole. AARP does not endorse candidates for public office or make contributions to either political campaigns or candidates. We produce AARP The Magazine, the definitive voice for 50+ Americans and the world's largest-circulation magazine with over 35.1 million readers; AARP Bulletin, the go-to news source for AARP's millions of members and Americans 50+; AARP VIVA, the only bilingual U.S. publication dedicated exclusively to the 50+ Hispanic community; and our website, AARP.org. AARP Foundation is an affiliated charity that provides security, protection, and empowerment to older persons in need with support from thousands of volunteers, donors, and sponsors. We have staffed offices in all 50 states, the District of Columbia, Puerto Rico, and the U.S. Virgin Islands.