3/16 update: The Spring Forward food drive campaign has officially ended for 2015, and we are tallying the final amounts raised. Look for an announcement in the next two weeks! Thank you to all who volunteered and/or donated to this important cause.

More than 36,000 meals have been raised so far, and we believe that together with our food drive partners, volunteers, and generous members of the community--we'll do better than ever to help halt hunger and food insecurity across the state. Read on for how you can help!
More than 773,000 Marylanders are unsure of where their next meal is coming from and, especially after the holidays, help is needed more than ever. Last year's Spring Forward Harvest for the Hungry food drive collected 4,750 bags of food for hungry Marylanders - equaling more than 47,500 pounds of food and 39,583 meals! This year's campaign runs from 2/28 - 3/8 (update - the campaign now ends on Sunday, March 15!), and we have partnered with Maryland Food Bank, Capital Area Food Bank, Safeway, US Postal Service, and Girl Scouts of Central Maryland. Volunteers with AARP and the Girl Scouts will be set up in Safeway stores across the state, encouraging shoppers to make an easy donation to help hungry Marylanders. Find their table near the store's entrance and please make a donation!

Find a Safeway store near you

Not near a Safeway? Read below for a list of alternate drop-off locations and ways to get involved!



We sat down with AARP Maryland Associate State Director, Jennifer Holz, and asked her some questions about the campaign and the importance of donating to aid the success of the campaign.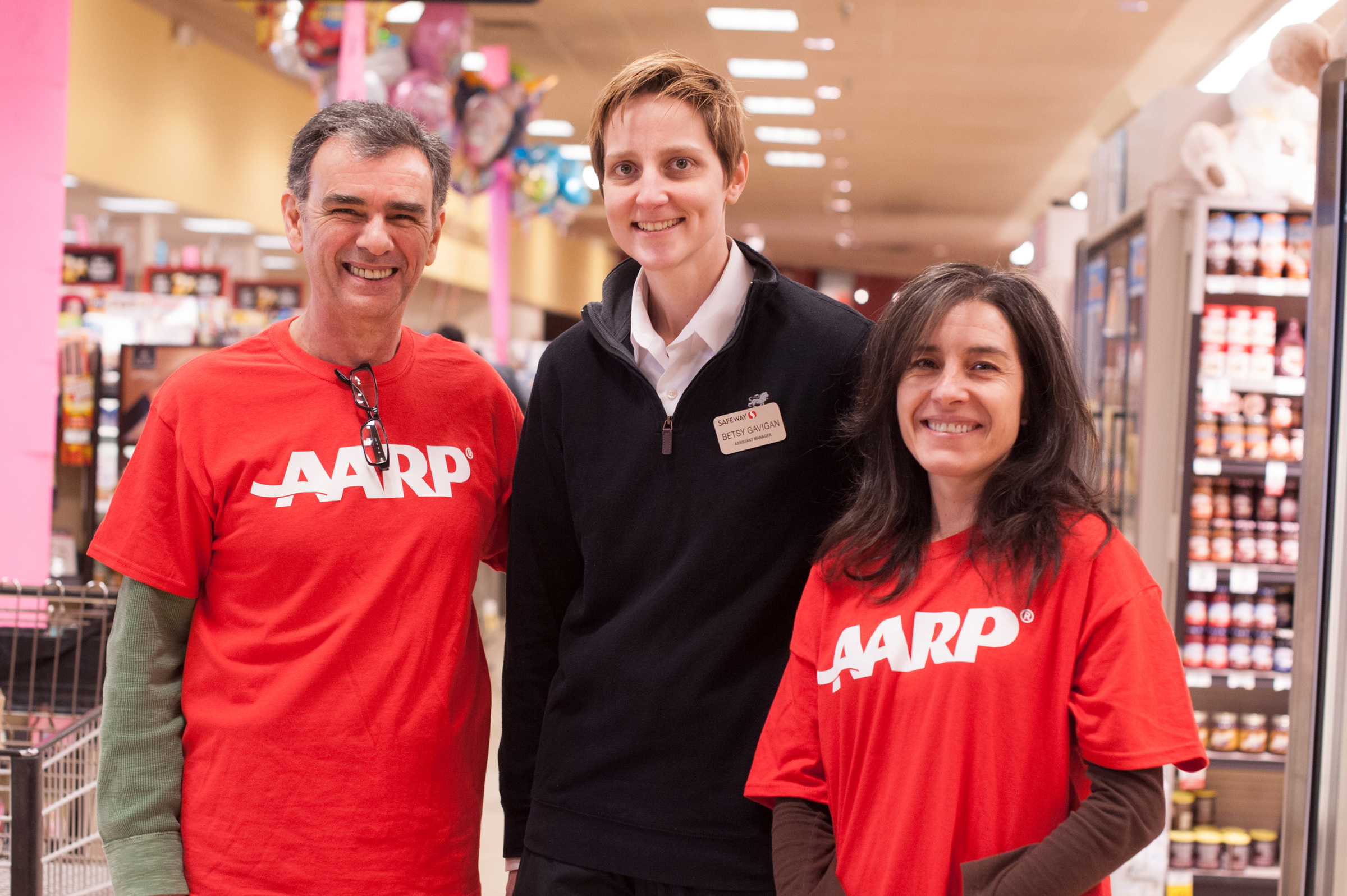 Q: What is "Harvest for the Hungry?"
A: Harvest for the Hungry is a week-long statewide food drive conducted with the help of AARP and several partners in Maryland. The goal is to replenish the shelves of local food banks in March, just as holiday donations have diminished.

Q: How did it begin?
A: The late Larry Adam founded this campaign 28 years ago and coined the phrase, "hunger knows no holiday." The campaign focuses on the people around us that face hunger everyday. It shows the importance of community and helping those who may be less fortunate.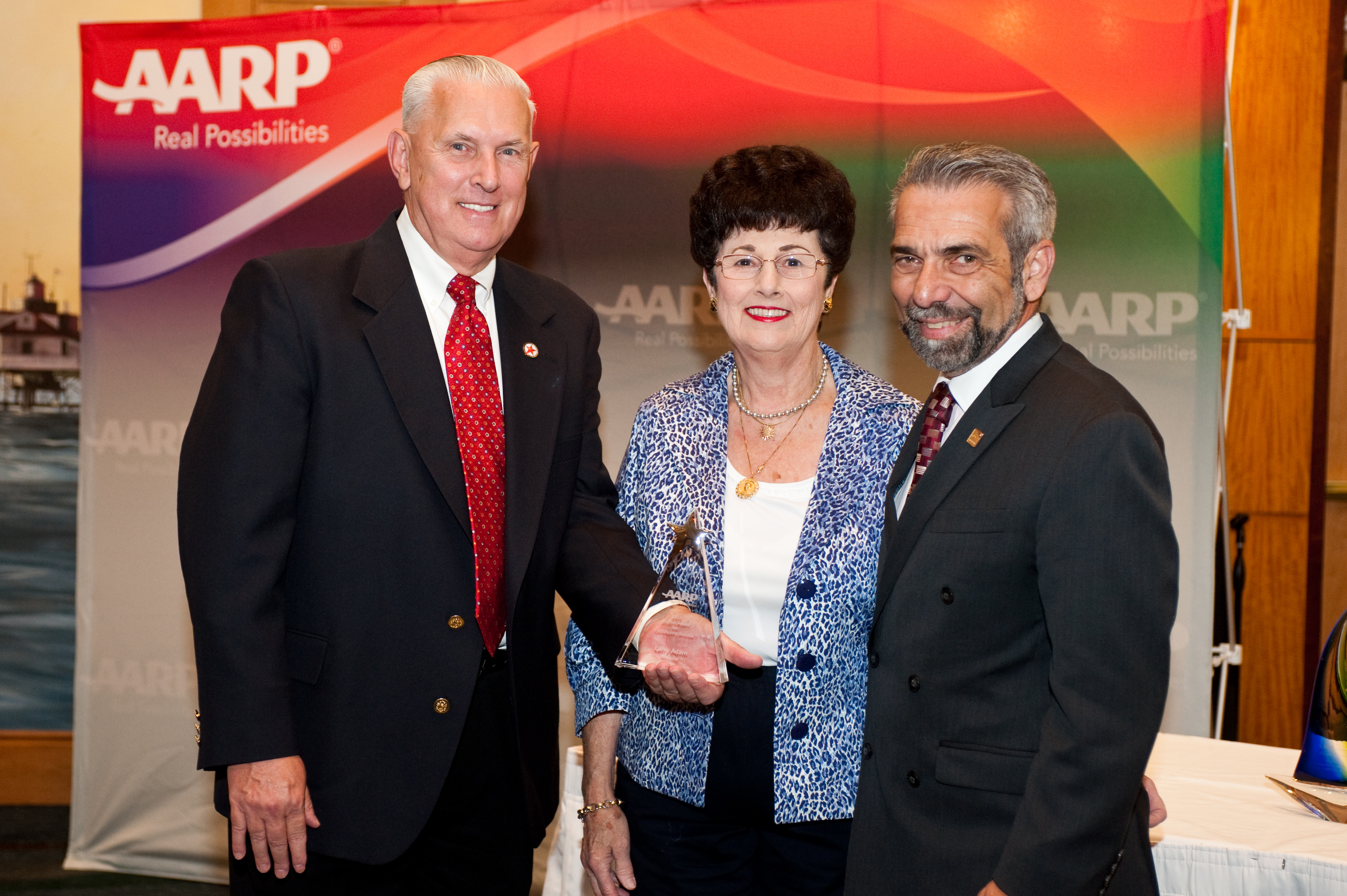 Q: Why is AARP MD involved with this campaign?
A: Through AARP Foundation's Drive to End Hunger, AARP MD is helping to raise awareness about the issue of senior hunger.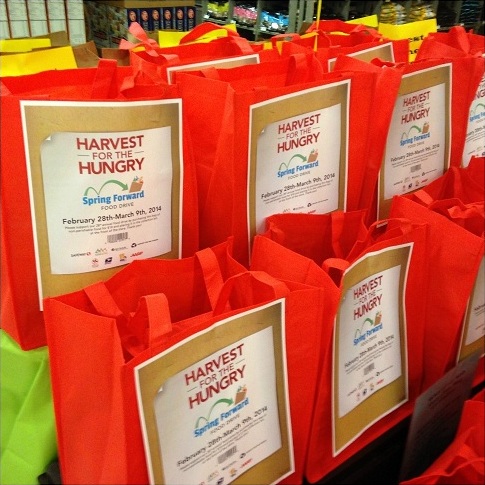 Q: Who else is involved this year?
A: Safeway, The Maryland Food Bank, Capital Area Food Bank, WBAL-TV, the Girl Scouts of Central Maryland, and the US Postal Service. And this year, we have added Maryland Motorcoach Association to provide three "Stuff A Bus" buses on Monday, March 2nd in locations around the state. (This event is now over, and was a major success! Watch AARP MD's blog for a future post on how much food the stuff-a-bus events helped to raise.)

Q: How can people come out and donate?
A: Our primary vehicle for donations is for shoppers to purchase a $10 pre-stuffed bag of food (or any loose donations are accepted) at your local Safeway store. AARP volunteers and Girl Scouts will be placed at tables in Safeway stores encouraging donations.

Q: Why is it important that people participate and donate food?
A: Maryland ranks 29th in the US for hunger risk in older adults, with 6.35 percent of older adult Marylanders being at risk. These people are right in our backyards. This is an excellent and flexible opportunity to "give where you live" and engage your own friends and family of any age to get involved with you!

February 28-March 8 ( now updated to March 15!), we encourage you to come out and donate to your local Safeway store! Check out images from last year's food drive and follow the conversation on Twitter, using #SpringForward15.

Want to get involved in donating to this year's campaign but not near a participating Safeway store?

Donate online to the Maryland Food Bank or Capital Area Food Bank, or;

Donate non-perishable food items at one of the following alternate drop-off sites around Maryland during the campaign:

Area Buick GMC Dealership drop-off sites - O pen for drop-off during normal business hours during 2/28 - 3/8

ANDERSON BUICK GMC

10139 York Rd.

Cockeysville, MD 21030

410-403-1300

ANCHOR BUICK GMC

1 Automotive Blvd.

Elkton, MD 21921

(410) 398-0700

BOYLE BUICK GMC

3015 Emmorton Rd.

Abingdon, MD 21009

410-569-1800

WILKINS BUICK GMC

6913 Ritchie Hwy.

Glen Burnie, MD 21061

410-768-1700

WIN KELLY BUICK GMC

14421 Auto Dr.

Clarksville, MD 21029

410-984-1654

HERITAGE BUICK

11234 Reisterstown Rd.

Owings Mills, MD 21117

(443) 213-1806

Drop off donations at your local post office. Post offices statewide will collect nonperishable food items throughout the week. Carrier pickup will also be available in select locations (inquire with your carrier about this option).

Together, we can help to end hunger in Maryland!