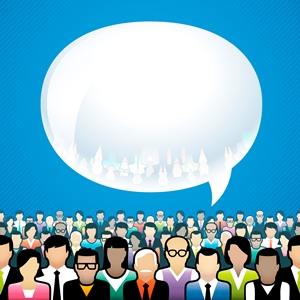 Admittedly, Medicare is facing challenges. It's one of the programs that is the very foundation of our security when we get older. People want to keep this program strong - not only for themselves, but for future generations. Solutions to keep this program solvent are many, including cutting Medicare benefits or forcing seniors to pay more. There are some sensible, commonsense solutions, but some politicians aren't listening. But AARP is here to listen.

It's time to have your say and AARP Missouri and AARP Kansas is inviting members and the public to attend a You've Earned a Say discussion. During this event, individuals will be invited to share their ideas about proposed solutions affecting Medicare in hopes of finding sensible solutions. It's time you've had a say in this important dialogue.

The You've Earned a Say is part of a national conversation about the future of Medicare and Social Security. AARP members and the public can participate in this discussion on Tuesday, June 18, 2013 from 6-8 p.m. at the Overland Park Convention Center , 6000 College Blvd., in Overland Park, Kansas. Special guest speaker will be AARP National Policy Expert Andrew Scholnick.

To register for the event, visit either www.aarp.org/mo or www.aarp.org/ks and go to the "Events" section.

Additional information about You've Earned a Say is at www.earnedasay.org.