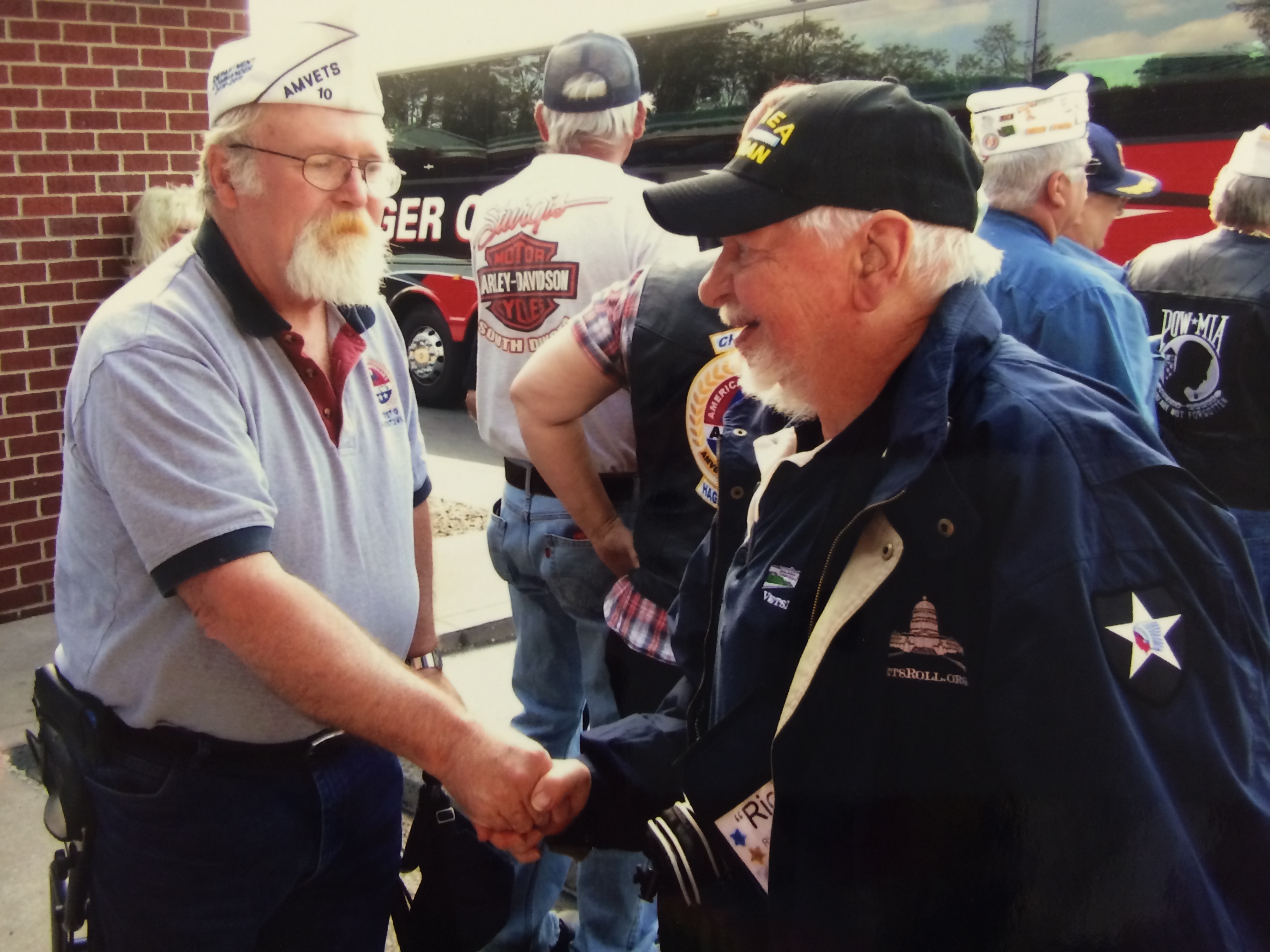 Honoring the sacrifices our military men and women made to keep our country free should extend far beyond the few hours we spend each year on salutes, tributes and speeches on Veterans Day and Memorial Day.

There are so many more ways to say thanks. Just ask Richard Crary of Beloit, who still has a lump in his throat as he recalls his trip to Washington D.C. last May.

Richard took part in VetsRoll, which provides free four-day charter coach transportation, hotels, meals and admissions for World War II, Korean Era US Military Veterans and "Rosie-the-Riveters" to visit their war memorials and other related sites in and around our nation's capital.

"It was the most fabulous vacation I have ever experienced," said Richard."I was especially impressed by the number of grown-ups, but also the number of 9-to-10-year-olds who shook our hands and thanked us for serving. It was truly gratifying."

A similar organization, the Honor Flight Network provides veterans with free, one-day, round trip flights to Washington, D.C. to visit their memorials. There is priority given to the most senior Vets – with service during World War II – and those with terminal illnesses.

Whether they choose to travel by air or ground, both trips are provided to veterans at zero expense (minus souvenirs) and accompanied by a team of volunteers and medical staff. Along the way, veterans are also greeted by hundreds of well-wishes thanking them for their service.

Please visit VetsRoll or the Honor Flight Network to learn more about what they do and opportunities to get involved.