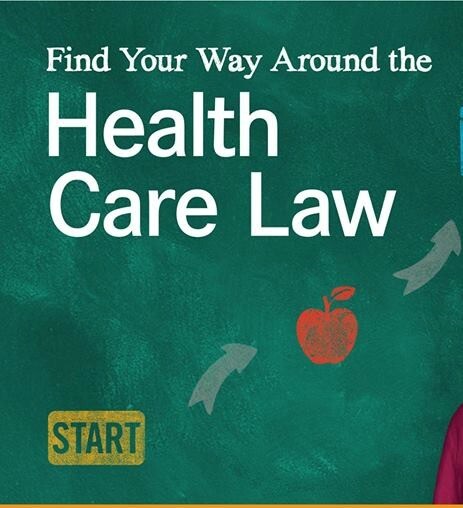 AARP Connecticut and the Hispanic Federation have renewed their partnership to improve health care access for Latinos across Connecticut.
During the 2013-2014 open enrollment cycle the multi-state Latino Affordable Care Act Education Campaign, a joint initiative between Hispanic Federation and AARP, reached more than 50,000 individuals, several thousand of whom call Connecticut home. To improve upon the previous year's success, the campaign has expanded beyond ACA to include Medicare education as well.
A hallmark of this collaboration is the integration of Hispanic Federation's membership network and community mobilization strategy with existing community resources, such as AARP's expansive volunteer and leadership network, as well as, the health expertise and strong community ties of Latino Community Services, Inc.
To find out what the Health Care Law means for you and your family, check out Health Law Answers.
"The strength of this partnership is due to the breadth of engagement of our partners," said Ingrid Alvarez, Hispanic Federation's Connecticut State Director. "AARP, Latino Community Services and the Federation each have a long-standing commitment to serving the Latino community and to improving health care access. This partnership allows us to improve communication across stakeholder groups and ensures that there is no 'wrong door.' An uninsured person, no matter what their situation, will find answers when they come to us."
"Providing information and resources to help Connecticut families make critical decisions about their healthcare is a top priority for AARP," says AARP Connecticut State Director, Nora Duncan. "Our partnership with Hispanic Federation and our work with Latino Community Services, Inc. has enabled AARP to connect a greater number of Connecticut families to resources and tools that can help them understand their options and make the best health decisions for themselves and their loved ones."
According to Fernando Morales, LCS Executive Director, "In the community I serve, I have seen so many people struggle to understand and make decisions about their health. Language is one barrier, but it goes deeper than that. My clients do not always understand what ACA means and how to make good choices for their health. I want to make sure every person has the tools necessary to understand any health decision so they can make the informed choice."
AARP and Latino Community Services, Inc. are working together in local communities in Connecticut to train volunteers and staff around Medicare and ACA, give public presentations, and distribute information at health and community fairs during the open enrollment period. To learn about upcoming events, contact AARP Connecticut at 866-295-7279 or Latino Community Services, Inc. at 860-296-6400