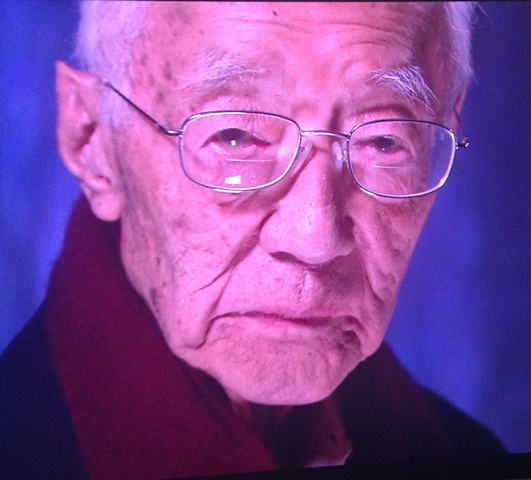 We were saddened to learn of the sudden passing of Yeiichi "Kelly" Kuwayama, loyal member of the AARP DC Ward Circle Chapter 2183. He was 96 years-old and is survived by his wife of 51 years, Fumiko, a younger brother, George and sister, Tomi. Kelly attended the most recent Ward Circle Chapter meeting on June 16. His memorial service is scheduled for Tuesday, July 15 at 2 p.m. at Metropolitan Memorial United Methodist Church, 3401 Nebraska Ave., NW, Washington, D.C. (Washington Post obituary: http://bit.ly/1sRvOUW ) In recent years, Kelly's chapter members learned that he was a highly decorated veteran of World War II, credited with saving the life of the late Senator Daniel Inouye of Hawaii during the war.

Kelly was born in Manhattan to Japanese immigrants, grew up during the great depression, and graduated from Princeton. He was drafted into the Army and served in the 442nd, the Japanese-American regiment whose valor fighting the Germans in Italy and France made it, for its size, the most decorated combat unit in US military history. Kelly was a medic with his regiment and was the one who put a tourniquet on Inouye's arm.

Wounded in battle, Kelly was awarded: the Purple Heart, the Silver Star and he received the French Legion of Honor. In 2011, his regiment received the Congressional Gold Medal for their service. Kelly and his unit were personally thanked at the White House by President Truman and were honored by President Obama in 2011.

After the war, Kelly obtained an MBA from Harvard Business School and subsequently worked for both private industry and the government.

Held in high honor by the Japanese-American Veterans Association, the organization has published an extensive overview of Kelly's distinguished life and career ( http://bit.ly/1oVcwNl ). AARP DC and the AARP Ward Circle Chapter salute Kelly's military service, bravery, loyalty and support for older citizens. He will be missed by all.