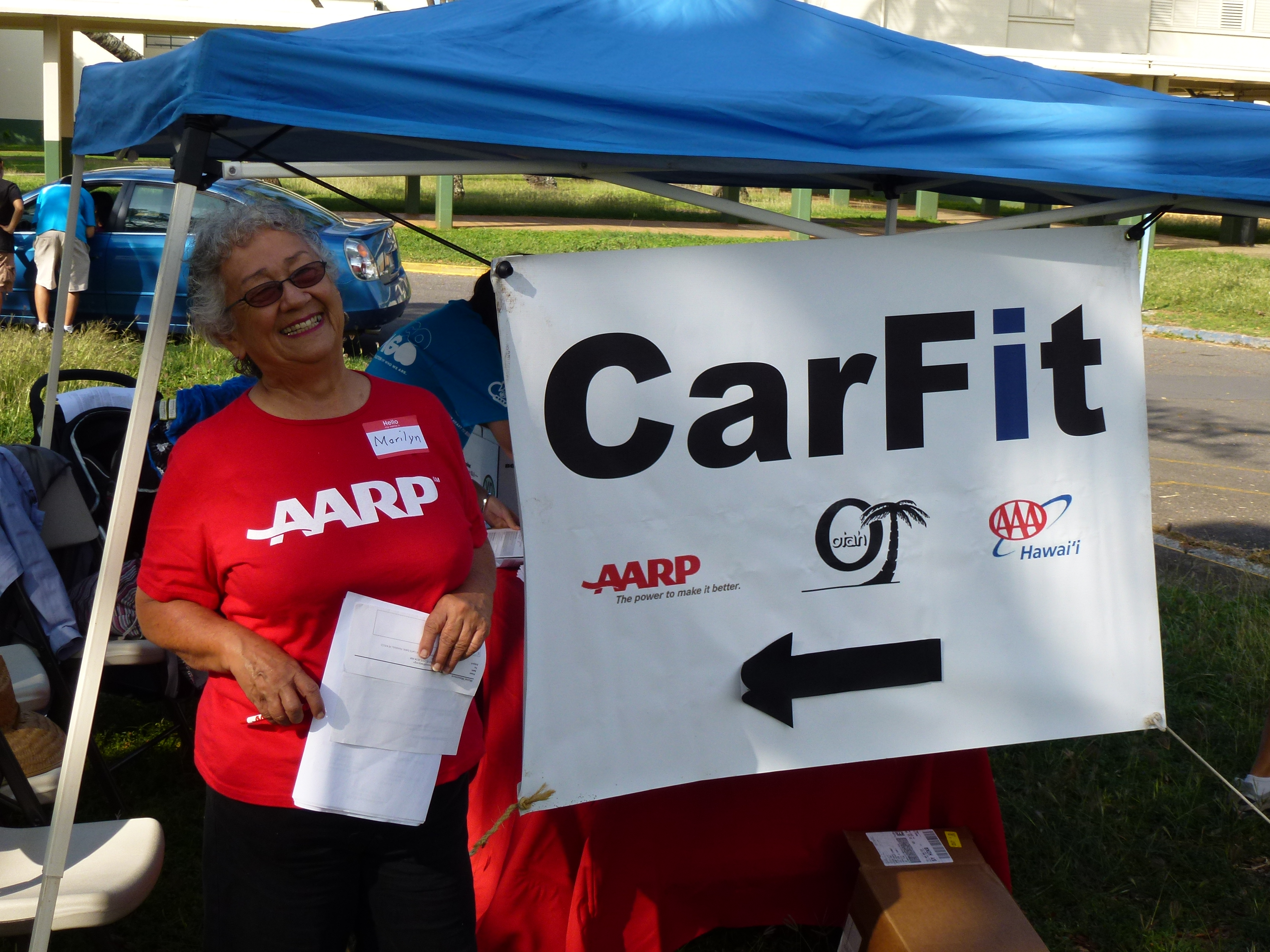 AARP Hawaii and the Hawaii Occupational Therapy Association are sponsoring a free CarFit event at Catholic Charities Hawaii in Makiki on Saturday, May 2 (8 a.m. – noon). The event is designed to provide older drivers with a comprehensive checkup of how well they 'fit' their vehicle. It takes about 20 minutes to complete the checklist. The event is free and open to the public but registration is required – call Catholic Charities Hawaii to schedule an appointment at 527-4777.

CarFit is an educational program created by the American Society on Aging and developed in collaboration with AARP, the American Automobile Association and the American Occupational Therapy Association. Its purpose is to help older drivers find out how well their vehicles "fit" them, demonstrate ways to improve comfort and safety, and promote conversations about driver safety and community mobility.

Older drivers are more likely to wear their seat belts and less likely to drink and drive, but they are more likely to be seriously injured or killed in car crashes. Drivers can improve their safety by ensuring that their cars are properly adjusted for them. Check out the CarFit Exam 12-Point Checklist to learn more about what changes can be made to help you "fit" your vehicle

What kinds of adjustments are part of the CarFit Checklist?

Clear line of sight over the steering wheel – at least three inches above the wheel
Plenty of room between our chest and the front airbag and steering wheel
A seat you fit in comfortably
Properly adjusted head restraints
Easy access to gas and brake pedals
A safety belt that holds you in the proper position and remains comfortable as you drive
Properly positioned side and rear-view mirrors