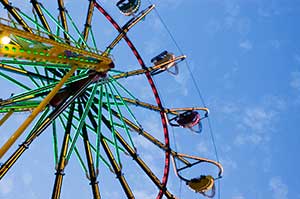 AARP Idaho will be on the scene at the annual North Idaho Fair and Rodeo at the Kootenai County Fairgrounds, Aug. 20-24. In addition to a lively roster of activities and entertainment, this year's fair celebrates the county's 150th anniversary and showcases the community's heritage.

Fairgoers who stop by the AARP booth can sign up for watchdog alerts about scams happening in their communities. Members who show their AARP cards will get a free gift while supplies last.

Can't make it to the fair? Sign up for scam alerts at aarp.org/fraudwatchnetwork.