AARP Fraud Watch Network Offers Tips on Safeguarding Against Top 10 Scams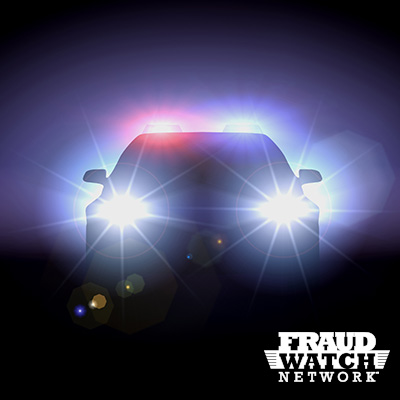 On the heels of a new report showing the top scams in Iowa are identity theft, imposter and debt collection scams, the AARP Fraud Watch Network offers tips so people can learn how to protect themselves from all ten of the top scams reported by Iowans in 2014.

According to the FTC's Consumer Sentinel Network Data Book, 12,860 of Iowans reported being scammed last year. Identity theft complaints from 1,506 Iowa victims topped the list of Iowa consumer fraud complaints, with imposter and debt collector scams following closely behind. Age-wise, those in their 50s filed the most complaints – about one in five – while 18 percent of complaints were made by those in both their 40s and 60s. People age 70 and older filed 10 percent of complaints.

The Fraud Watch Network suggests five top tips to avoid becoming a victim of identity theft:

1. Shred all sensitive documents before placing them in the trash.
2. Check your financial accounts frequently to see if there's any unusual activity.
3. Don't click on any links in emails from people you don't know.
4. Get a free credit report annually through one or more of the major credit bureaus.
5. Be careful about sharing personal information on social media. Set your Facebook privacy settings so your profile is visible only to known and vetted friends and only accept friend requests from people you know and trust.

"Con artists don't care how hard Iowans have worked," said AARP State Director Kent Sovern. "AARP launched the Fraud Watch Network to help people outsmart con artists before they strike. Our mission is to help people safeguard against identity theft and scams so they can keep their hard-earned money."

The AARP Fraud Watch Network arms Iowans and all Americans, with the tools they need to spot and avoid scams. A free resource for people of all ages, the Fraud Watch Network offers real-time alerts about the latest scams in your state, a scam tracking map where people can report on scams so their friends and neighbors know what to watch out for, a guide to outsmarting con artists, and a helpline where Iowans can talk to a trained volunteer for advice if they or someone they love has been scammed.

The top scams for Iowa in 2014 were:
1. Identity theft 1,506
2. Imposter scams 1,299
3. Debt collection 1,206
4. Telephone and mobile services 947
5. Prizes, sweepstakes and lotteries 839
6. Banks and lenders 578
7. Auto-related complaints 456
8. Shop-at-home and catalog sales 418
9. Television and electronic media services 325
10. Internet Services 287
10. Health Care 241

The agency's Consumer Sentinel Network Data Book is based on consumer complaints filed with the FTC, and is available to more than 2,000 civil and criminal law enforcement agencies across the country and abroad to help identify fraud trends, research cases, identify victims and track possible targets. It does not include "Do Not Call" complaints. AARP author and consumer finance and health watchdog, Sid Kirchheimer, gives an overview of the national fraud data in his latest blog post.

AARP is proud to collaborate with the Iowa Fraud Fighter's Program, an initiative of the Iowa Insurance Division, hosting a series of Fraud Fighter forums across the state in 2015. The next forum is from 11:15 am - 2 pm on Thursday, April 9, 2015, at the Carrollton Inn, 1730 U.S. Highway 71 N., Carroll, IA 51401. RSVP for the Carroll forum by noon on Thursday, April 2, as seating for this free event will be limited to the first 200 respondents. Other spring forum events are set for Burlington on May 14 and Council Bluffs on June 11th.