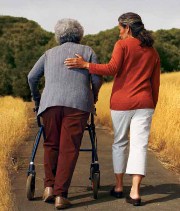 AARP Indiana is asking legislators to ease the burden on family caregivers and is calling on caregivers to help with advocacy by sharing their stories.

AARP Indiana supports a proposed tax credit for caregivers to offset the costs of medical equipment or home modifications. In addition, AARP supports a proposed bill that could reduce hospital readmissions by showing caregivers how to perform medical tasks their loved one will need at home after a hospital stay.

More than 1.3 million Hoosiers provide 877 million hours of unpaid care to family members or friends per year, at an estimated value of $9.4 billion—four times as much as the state spends annually on long-term care programs, according to an AARP study.

To share your caregiving story, go to aarp.org/iheartcaregivers. To stay informed, sign up for legislative alerts at aarp.org/in. You can also follow at facebook.com/aarpindiana and twitter.com/aarpindiana.