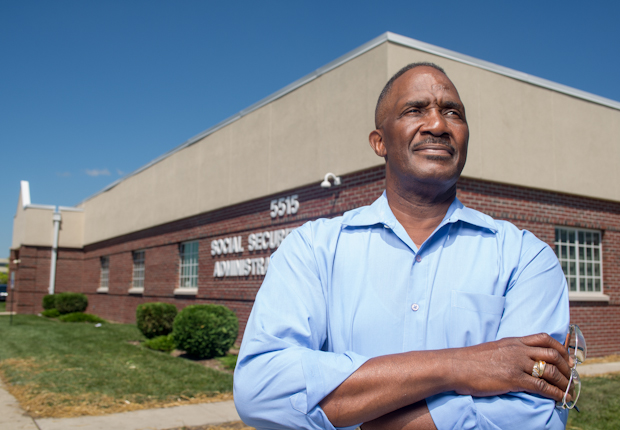 By Jacqueline Thomas

When Joe Everett retired in 2007 from his job at the Social Security Administration, he was only 56 and knew he had to have something to keep himself "engaged, physically and mentally."

He found that by becoming an AARP volunteer and sharing his knowledge of Social Security and other retirement-related concerns.

One of the most common questions Everett, of Indianapolis, encounters at the seminars he helps lead around Indiana is whether to begin Social Security benefits at 62 or to wait until age 66 or beyond.

His answer: "Everyone's situation is different." Marital status and taxes are among the issues that must be taken into consideration.

About 1 in 5 of Indiana's more than 6 million residents receive Social Security benefits.

Everett expresses concern about "the poor U.S. savings rate" and urges seminar participants to "set an example for their children." He also advises people to eliminate expenses while they're still working.

It's "never too early or too late" to begin saving and planning, he frequently says, "especially with folks living longer."

Anita Harden, an Indianapolis attorney, decided to specialize in elder law after helping her parents deal with estate matters. It's important to think about longevity, she said, and people should consider their family medical history when assessing their own prospects.

Harden, a board member of an Area Agency on Aging serving central Indiana, noted that when people begin to think about retirement, many of them catch up with legal matters they should have attended to earlier. These include preparing a will, a durable power of attorney and a living will, as well as naming a health care representative for emergency situations.

Achieving peace of mind

In Indiana, where about one in five of its more than 6 million residents are currently receiving Social Security benefits, AARP is planning five Ready for Retirement seminars in September and October aimed at people 50 and over.

The seminars will be held in Kokomo, Sept. 10: Middlebury, Sept. 16; Lafayette, Sept. 24; Vincennes, Oct. 2 and Greensburg, Oct. 9.

Lafayette, Kokomo, Vincennes, Elkhart and Greensburg.

"We are trying to help folks achieve peace of mind," said Katie Moreau, AARP Indiana communications director. "That means different things to different people." She said it is "likely to involve developing the closest possible idea of what your retirement will look like, going beyond the financial. For example, are you going to move? Travel? Continue to work?"

People who see retirement on the horizon can use the AARP Ready for Retirement guide at aarp.org/readyforretirement, which takes users through a five-step process that includes both financial and nonfinancial aspects.

Other AARP financial planning tools include:

—Jacqueline Thomas is a freelance writer based in Indianapolis.