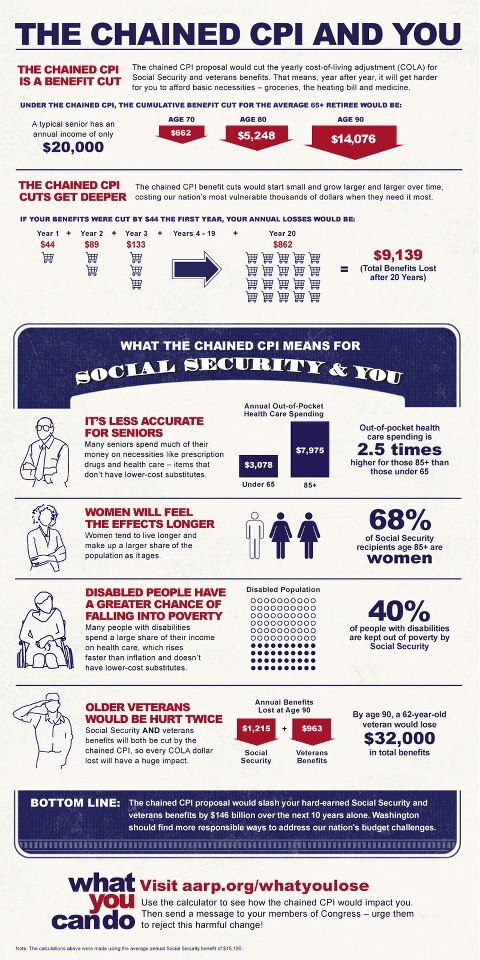 Some Washington politicians are considering changing the cost-of-living adjustment (COLA) for Social Security and veterans benefits, resulting in a combined $146 billion in cuts over the next 10 years.
The COLA change, called the "chained CPI," would hurt seniors and veterans already living on tight budgets stretched by rising utility costs, grocery bills, mortgages and health care.
Click on the photo to the left or go to the link below to get a larger, shareable version of the infographic. Then use the Facebook and Twitter links at the link to share with your friends, family and neighbors. Together, we can make sure your hard-earned Social Security and veterans benefits are not included in a harmful budget deal!
http://www.aarp.org/politics-society/advocacy/info-03-2013/chained-cpi-infographic-aarp.html?sf10946820=1