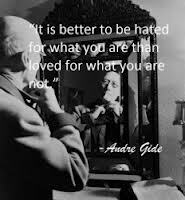 Hi all, this is Lenise again (AARP Volunteer) raising a question and giving out a piece of my mind! : )
My question for you today is what kinds of examples are we setting for our children these days? Has the American Dream become so impossible to achieve that it must be ascertained through lying, cheating, doping, bribing, corruption, Ponzi schemes and more? It seems that more and more we see people skipping entirely over the fundamentals of hard work to shoot straight to the pinnacle of achievement. We must ask ourselves, in doing so have we really achieved anything?
Often times a whole lot of effort goes into "gaming" the system. Perhaps even more work goes into the cover-up. Was the dishonesty worth it to earn the admiring gazes of many Americans? To be the best at cycling, or an efficacious billion dollar financial investment guru? Some might say "yes."
Nonetheless, the question remains; What about our children, what about setting an example? Enough with the shenanigans! Hello out there! There is a generation of ambitious hearts following pop culture, hearing the news, internalizing their idols; so keep in mind that they too may posit that dishonesty paves the way to success.
Don't get me wrong, I'm not "hangry" (hungry+angry) for instant change. But I do believe we can all start working on it. Mother Teresa was a good example of working hard and earning acclaim, simply by dedicating her life to this principle Do unto others as you would have others do unto you. Let's take it a step further, where are the Mother Teresas in the house? By 1996, Mother Teresa was operating 517 missions in more than 100 countries.
The lesson here is cheating is a choice, not a mistake, let's set an example. What do you say? Who has inspired you to do unto others?