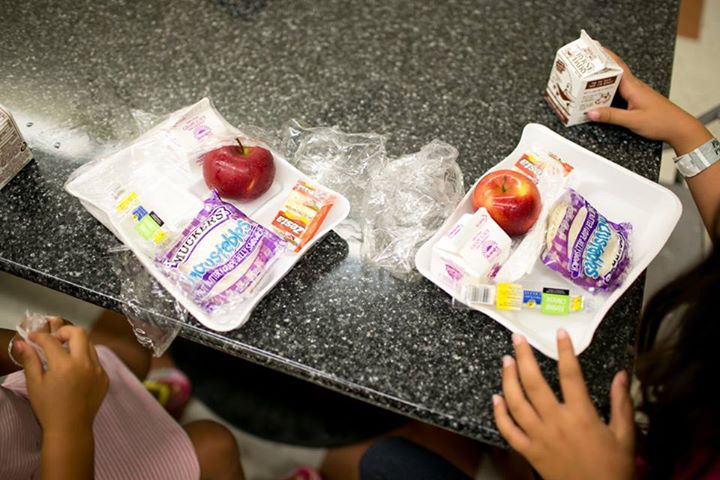 When I was a child, I remember summertime as a time of endless possibilities - waiting for that first day of summer vacation with anticipation nearly as great as waiting for Santa Claus on Christmas Eve. Summertime should be a time for eating watermelon, playing outside and drinking gallons of lemonade. A time for kids to just be kids. They should never have to go hungry or worry about where their next meal will come from.

Unfortunately, every day in our state, thousands of children face the threat of hunger. On July 8, 2013 you can do something to help. End Hunger CT! and organizations that are part of the Connecticut No Kid Hungry campaign have designated July 8 for a Summer Blitz Day to raise awareness of federally-funded food programs that can provide nutritious meals and healthy snacks for children under the age of 18 at risk of hunger during the summer months. Please consider volunteering on July 8 to help spread the word about free summer meals.

Volunteers will be canvassing neighborhoods in five cities of Connecticut - Hartford, Groton, Naugatuck, Norwalk and Waterbury. No prior experience or training is required and all materials will be provided. Volunteers are asked to show their spirit by wearing orange and green clothing that day. So get out there and enjoy the summer sun and make a difference in your community. You'll be doing good for others, and the getting some heart-healthy exercise at the same time!

For more information and to get involved, visit www.ctsummerfood.org or contact Jenn at 860.560.2100 x330 or jbuden@endhungerct.org.

Not able to help pound the pavement on July 8th? Help spread the word about Summer Meals online by joining the Virtual Blitz! Like Connecticut No Kid Hungry on Facebook & follow @EndHungerCT! on Twitter & Instagram. Sign up to receive Facebook or Twitter updates to spread the word virtually by posting or tweeting on July 8th!