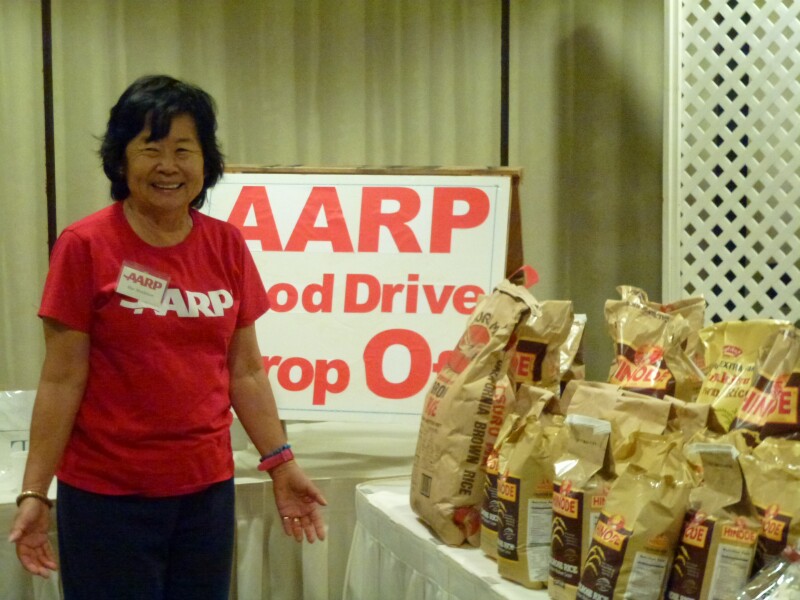 After six years of service on the AARP national board of directors, Kailua resident Maeona (Mae) Mendelson is back home in Hawaii and as committed as ever to volunteer activities related to aging and intergenerational issues.
She describes herself as "a grassroots program person" who is approaching age 70 this year without learning how to say "no."
"But I am learning to focus," laughs the Kailua resident.
The latest in her long list of local and national social and community activities is to become a volunteer holiday driver for the Lanakila Meals on Wheels program. "I just think this is such an essential program," she says, stressing that the impact extends far beyond delivering food to those who might otherwise go hungry.
"It's being a good neighbor and being a friend to someone who may not have anyone. It is very important to do." So important, in fact, that she is committing her children and grandchildren who will visit at Christmas from the mainland and the Republic of Georgia – 12 including herself – to do holiday driving in three family groups.
Mendelson's diverse "encore career" is strongly linked to AARP, aging and social issues and advocacy. She earned a doctorate degree in the philosophy of social welfare in 2000 from the University of Hawaii School of Social Work. "At that time," she said, "we were thinking of aging as a problem. Now we think of aging and older people as a resource. As I age, that's how I feel, so I wanted to do more."
As she saw so many grandparents in Hawaii raising grandchildren, she became interested in intergenerational issues. Then in 2004 she received a flier in the mail inviting her to become an AARP volunteer and learn more about it at a meeting in Kailua.
"I went and I became absolutely convinced that AARP was going to be the organization that was really going to make a difference," she said. She cut back on teaching as an adjunct professor in human services and intergenerational studies at Hawaii Pacific University and became an AARP volunteer.
She almost immediately had a call from AARP Hawaii state office asking her to apply to become AARP's state president. After two years in that position, she served on AARP's national Board of Directors for six years, as well as chair of the AARP Foundation.
After her service on the AARP Foundation, Mendelson returned to Hawaii and volunteered to help the state AARP office. She became involved in recruiting drivers to whittle the list of 400 people waiting for Lanakila Meals on Wheels—then recruited herself as a driver.
Now she's focusing on intergenerational issues: "How we can make this time of our lives more exciting. One is giving back and making a difference. One is working with young people."
She will be director of the new Intergenerational Center at Chaminade University in 2013 with its emphasis on lifelong learning, travel and volunteer service.
"I enjoy being out there helping, just doing what I call grassroots work. I'm really hoping to stay with the effort. I didn't know I was so hooked."

###