Serving Kentucky, Fighting for Members

For almost 55 years of staying true to its mission, AARP has remained committed to speaking out and being a leader on tough issues affecting everyone as we age. Since opening its doors in 2001, AARP Kentucky has worked consistently to enhance the quality of life for all and leads social change through information, advocacy, and service.

See our 2013 Legislative Agenda: AARP_Kentucky_Legislative_Advocacy_Overview_2013_v2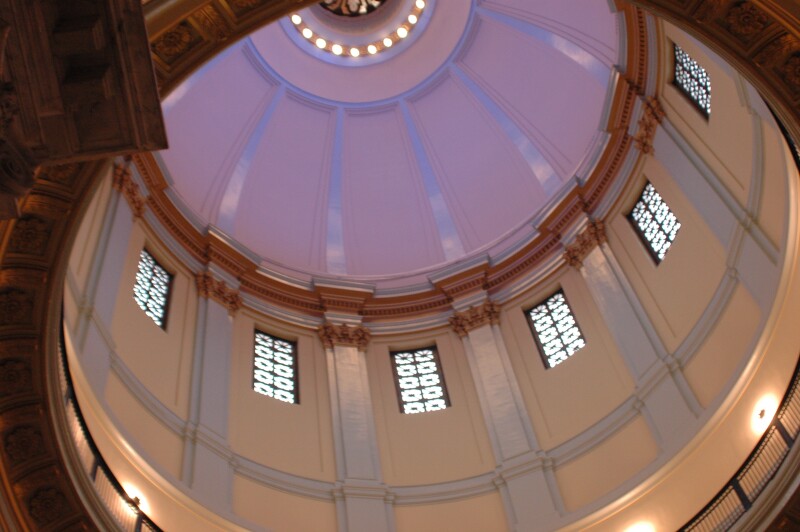 Advocacy

AARP's work in Frankfort focuses on the issues that matter most, including: Improving long-term care options and choices, Protecting consumers, Enhancing work and careers after 50, and Fostering livable communities.

AARP Kentucky's volunteers, staff and grassroots supporters have built a reputation in the Capitol for standing up for our members and future generations of Kentuckians.

State Budget – Priorities

The state budget is a snap-shot of our state priorities. Kentucky routinely faces budget shortfalls due to an outdated tax code failing to provide the state with needed revenue. AARP Kentucky (with other organizations) continues working to make Medicaid and the Department of Aging Services top priorities - and has successfully fought for exemptions from deep budget cuts in the aging programs.

Most notably in 2004, AARP led grassroots efforts (organizing a coalition - Advocates for Reforming Medicaid Services) to restore services and $250 million dollars cut from state Medicaid program.

AARP Key Priorities – Now Law

2002: Telemarketing "No Call" legislation enacted protecting consumers by allowing individuals to include their name on a list that stops telemarketers from calling their home.

2005: Elder Abuse law passed empowering any citizen to report suspected elder abuse.

2005: Homestead Exemption passed raising the exemption from $5,000 to $18,700.

2005: Senate Joint Resolution 94 passed urging the Cabinet for Health and Family Services to provide more access to home and community based services.


2006: State Budget increased - AARP successfully worked with General Assembly and Governor to increase the Department of Aging Services budget by $7.5 million dollars. AARP pushed grassroots efforts to restore funding for Grandparents (non-custodial) raising their grandchildren.

2008:

Predatory Lending law enacted to protect consumers from bad loans ending years of unethical lending practices. First introduced in 2003, AARP KY continued pushing for new protections until final passage in 2008.
Long-Term Care Insurance legislation passed encouraging consumers to prepare for their future financial and long-term care needs in retirement.
Christine Talley Act passes restructuring in-home personal emergency assistance services.
2009:

Legislation passed to protect older adults and persons with disabilities by establishing a certification process for agencies that perform non-medical personal services.
Mortgage Licensing Act passed enhancing consumer protections by requiring minimum licensing requirements for mortgage originators.
Transportation law changed allowing volunteers to provide rides to elderly and persons with visual impairments without requiring "livery" or taxi service licensing.
2010:

Assisted Living Facilities law changed making a big difference in giving older Kentuckians new choices and control of their care. The new law improved basic care options for residents in assisted living by allowing a person of the resident's choice to assist with their medications.
Consumer Protection: Fair and stronger debt adjuster law passed protecting consumers' personal information, rights and responsibilities while managing their debts.
Predatory Lending:AARP sought legislation in previous sessions limiting payday lending interest rates to 36% (APR) and continues seeking consumer protections in the 2011 General Assembly.
Consumers' Utilities:
House Joint Resolution 141 passed directing the Legislative Research Commission to research consumer benefits of natural gas retail competition and ensure fair and reasonable pricing. Public Service Commission directed to make recommendations to the General Assembly.

AARP successfully intervened on behalf of residential customers in several cases before the Public Service Commission. In the Louisville Gas & Electric and Kentucky Utilities rate increase cases, the intervention saved consumers millions of dollars and included a two year extension of Home Energy Assistance Program.

AARP's volunteer citizen advocates make change possible in Kentucky. Contact AARP Kentucky and learn more about becoming a voice for change in Frankfort.
Staying Connected
Governor Steve Beshear: 502-564-2611

Legislative Message Line: 1-800-372-7181

TTY Message: 1-800-896-0305

General Assembly online: www.lrc.ky.gov

AARP Kentucky: 1-866-295-7275

Email: kyaarp@aarp.org

Online: www.aarp.org/ky

www.facebook.com/AARPKentucky

http://www.youtube.com/watch?v=OV-Q-XsPMpg&feature=share&list=PL28AD2FF0077DD42A[/youtube]