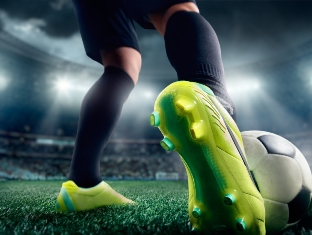 Washington, DC soccer fans cheer local teams! Come out on Sunday, September 14th to the Continental Soccer League's day of games at the Cardozo Education Campus athletic field.

The sports event is sponsored by AARP DC and organized by Fossalex. Fossalex, a nonprofit organization, provides resources and support about financial security, health and wellness to Latino families in the District. Fossalex coordinates the Continental Soccer League and organizes sports events in DC to bring the Latino community together. AARP DC's support for Fossalex and the Continental Soccer League is a continuation of its outreach to the DC Latino community.

In between the on-field action, family members can to talk with bilingual legal experts to get facts about fraud, scams and health care coverage. Agencies providing information will be Legal Counsel for the Elderly, Senior Medicare Patrol and DC HealthLink.

For more information, contact AARP DC at: (202) 434-7717.



Soccer Games and Family Information Day
Sunday, September 14, 2014
10:00 am – 4:00 pm
Cardozo Educational Campus Field
Clifton and 13th Streets, N.W.
See you there!