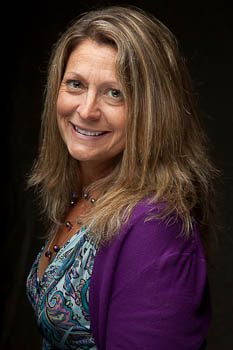 -- Article 3 in a 6-Part Series on Discovering Your Possibilities --

By Kim Sirois Pita

Welcome back to the third of a series of six articles focused on re-imagining your life. If you missed the earlier guest blogs, you can find article links at the end of this column.

It's that time of year to reflect on where we are, where we have been and where we are going. Many of us choose to improve our current situations or lifestyles in some way.

For instance, I pledge to eat better and exercise at least three times a week. I am not ashamed to admit that I let myself go in 2014. I grew a couple sizes real quick. I used junk food as a crutch during my extraordinary life changes especially when I couldn't fall asleep late at night. It seems Oreos and milk really pack a punch on the body.

But, 2015 is going to be different. I am excited to be on this journey of discovering my new life possibilities — and I want to be healthy while doing it. So I am skipping the cookie aisle for now.

In 2014, I discovered AARP's Life Reimagined and read the book, Life Reimagined: Discovering Your New Life Possibilities. It presented itself at a time when I needed it most. Through my writings here, I have shared the importance of reflecting and connecting — the first two guideposts in reimagining your life.

I was thrilled that I was able to take advantage of my blank canvas year. I was no longer tied down to running a business. So I decided to spend a large part of it exploring. This is what they call in the book "brainstorming with your life" — the third of the six guideposts.

The divorce from my partner in business and life changed everything. For nearly 17 years, I managed a multi-million marketing agency — and I did it well. I experienced business transitions and major milestones. I was nimble. I was able to think fast. I made decisions affecting the lives of many people. I inspired and motivated employees. I built a business culture that was infectious and envied. And I did all of this with my then-spouse, which had many of its own challenges. Needless to say, I learned a lot during those years.

I began to move forward and challenged myself to think differently. I was determined to throw all my talents onto that canvas — marketing, speaking, writing, business operations — to reveal the final work of art.

As opportunities sought me out, I accepted them. I wanted to get a taste of everything I could. Through my explorations, I quickly discovered I love to teach and inspire other business owners and managers.

If I didn't take time to explore, I may never have known this. Now I can share my knowledge through classes, workshops and speaking engagements.

I am an adjunct faculty at two Connecticut colleges. I have also had the chance to work as a marketing therapist for several small business clients, providing drop-in help with messaging and marketing strategy development. And in the late fall, I decided to accept a part time offer at Capital Community College to head up marketing for the School of Workforce & Continuing Education.

Somehow I managed to fit all of these things into my 2014 canvas. Miraculously, they seemed to make room for each other. I think it's because I committed to being fearless and relentless during my exploration.

I opened my mind and let everything fall into place as it was meant to be. As the authors suggested in the book, I began to live on the outer edge of my curiosity. I brought wonder into reality.

Don't be afraid to explore for yourself. It is an essential part of the Life Reimagined journey. Believe the possibilities are endless and your potential is limitless. There is still so much living to do for YOU!

I am confident my journey of discovery will continue well into 2015. I'm not even close to figuring out all my possibilities yet. But they are definitely unfolding.

It has been more fun than I ever imagined trying out new things, stretching my limits and pushing myself beyond my comfort zone. Give it a try and make your "what's next" happen this year.

Read other articles in this series:
Part 1: How I Reimagined My Life
Part 2: Create A Community to Empower YOU!

***
Kim Sirois Pita, 46, has been working in the marketing field for more than 20 years and currently runs a marketing consultancy where she helps entrepreneurs develop and execute marketing plans. She lives in Rocky Hill and Old Saybrook with her two children, Jordan and Alex. You can find more of her writings on her blog at peaceofpita.com.