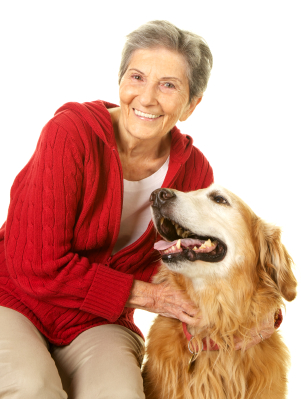 They're in the community every day - volunteering, making a difference, lending their time and talent to help others in need. They work in food banks and animal shelters, in schools and in hospitals. They are often unsung heroes, working and giving without recognition or thanks - just because it's the right thing to do. If you know an extraordinary volunteer age 50 or older, show your appreciation by nominating him or her for the 2014 AARP Nevada Andrus Award for Community Service!

AARP's most prestigious Nevada volunteer award recognizes individuals who are sharing their experience and skills in ways that enrich the community, and the lives of others. Only one Nevada individual or couple is selected each year. The nomination deadline is Monday, June 30.

Nominate a volunteer now

Who's eligible?

Nevada residents, age 50 or older, who do outstanding and inspiring volunteer work in their communities.
They do NOT need to be current AARP members.
The achievements, accomplishments or service on which the nominations are based should relate to AARP's vision and mission (see below) - Put simply, the nominee's service should help the community by promoting a better quality of life
Couples who volunteer together may be nominated under a single entry.
This is not meant to be a posthumous award.
Nominate a volunteer now

What is AARP's vision?
A society in which everyone ages with dignity and purpose and in which AARP helps people fulfill their goals and dreams.

What is AARP's mission?
AARP is dedicated to enhancing the quality of life for all as we age. We lead positive social change and deliver value to members through information, advocacy and service.

For more information, or to nominate a volunteer now, visit www.AARP.org/AndrusAward or call 1-866-389-5652.