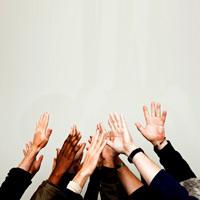 Do you know someone whose work as a volunteer is making a significant difference in your community?

Consider nominating them for the 2014 AARP Connecticut Andrus Award for Community Service. You'll not only be helping to say "thank you" for all of their great work, but the award includes $3,000 to be donated to an eligible charity of the winner's choice!

Think about people you've worked with on volunteer projects, folks you've heard about from friends, or those you've read about in your local newspaper. What about you? Are you doing great things for your neighborhood, your city or your state?

The Andrus Award honors AARP founder Ethel Percy Andrus, whose motto "to serve, not to be served" continues to shape our work 54 years after she founded this association to help older Americans age with dignity and purpose.

The 2013 Connecticut Andrus award will recognize unique older individuals who are doing amazing things to help their communities and are serving as an inspiration to others.

Nominations are open to any Connecticut volunteer who is age 50 or older – not just AARP members.

And don't forget, AARP Connecticut will give $3,000 to an eligible nonprofit organization chosen by the state Andrus winner!

Please, take a moment to think of people who are doing great work - but may not be getting the recognition they deserve. You can help change that by nominating them for the AARP Connecticut Andrus Award for Community Service, and help support a great cause, right here in Connecticut.

Nomination forms are available online or by contacting Elaine Werner in the AARP Connecticut office at 860-548-3169 or ewerner@aarp.org. You also can call 1-888-OUR-AARP (1-888-687-2277) or go to www.aarp.org/AndrusAward to get more information. Nominations will be accepted through June 1, 2014.