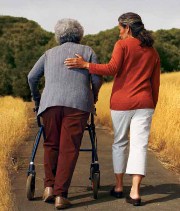 AARP Kentucky is giving Prepare to Care presentations across the state to help ease the burden on family caregivers.

The sessions prepare caregivers to talk with family members to assess their needs, locate resources and organize important documents.

In Kentucky, more than 730,000 people help their parents, spouses or other loved ones remain at home—rather than move into institutional settings—by helping them with bathing, meals, transportation, finances and medical tasks such as managing medications or dressing wounds.

Community organizations and church groups can schedule a Prepare to Care presentation for their members. In addition, AARP Kentucky is recruiting volunteers to present the program in their communities. To request a presentation or to volunteer, email aarpky@aarp.org.