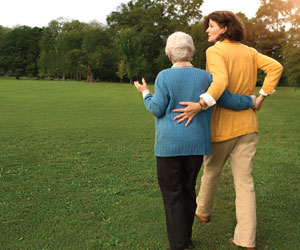 As the 2016 legislative session approaches, AARP Kentucky is building support for a bill that would help family caregivers when a loved one comes home from a hospital stay.

About 648,000 Kentuckians are caregivers for their parents, spouses or other adults, providing unpaid services valued at nearly $7 billion a year.

The proposed legislation, called the Kentucky Family Caregivers Act, would allow every hospital patient to designate a family caregiver. The hospital would notify the caregiver about discharge plans and show the caregiver how to perform follow-up medical tasks the patient will need at home.

"Research shows that if a caregiver is well-prepared when a patient is discharged, the patient will be healthier and less likely to be readmitted," said Eric Evans, AARP state director of advocacy and outreach.

To sign a petition urging lawmakers to support the measure, click here.