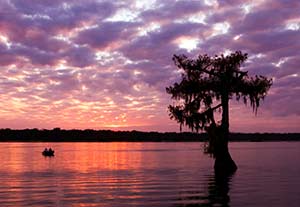 What's great about living in Louisiana? Thanks to some civic-minded groups in the Bayou State, there's a lot to appreciate.

AARP Louisiana's Livable Communities Council joined with the nonprofit Center for Planning Excellence and the state Office of Lieutenant Governor to honor three groups with "Great Places in Louisiana" awards and $1,500 checks. The 2014 winners were the ReFresh Project, a New Orleans fresh food hub; Where Ya' Rack?, which provides bike racks to encourage people to pedal; and Friends of the Park in Abita Springs, a citizen group that sponsors beautification projects and events in the town.

The awards further AARP's Livable Communities mission by promoting transportation options, social services and civic engagement to make neighborhoods livable at any age. Go to greatplacesinlouisiana.org.