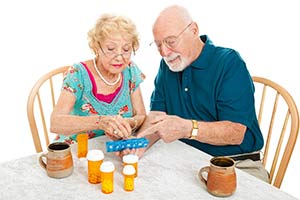 AARP New Mexico is asking lawmakers to pass legislation this year that could improve communication between hospitals and family caregivers. The Caregiver Advise, Record, Enable (CARE) Act would allow each patient to identify a family caregiver, who would be informed when the patient is moved or discharged. In addition, hospital staff would show the caregiver how to perform follow-up care, such as managing medications or dressing wounds, before the patient goes home.

"The CARE Act would ensure that family caregivers have the information and training they need to take care of a loved one who has just been discharged from the hospital," said Gene Varela, AARP state director.

About 287,000 New Mexico residents are family caregivers. For more information, go to aarp.org/nm.