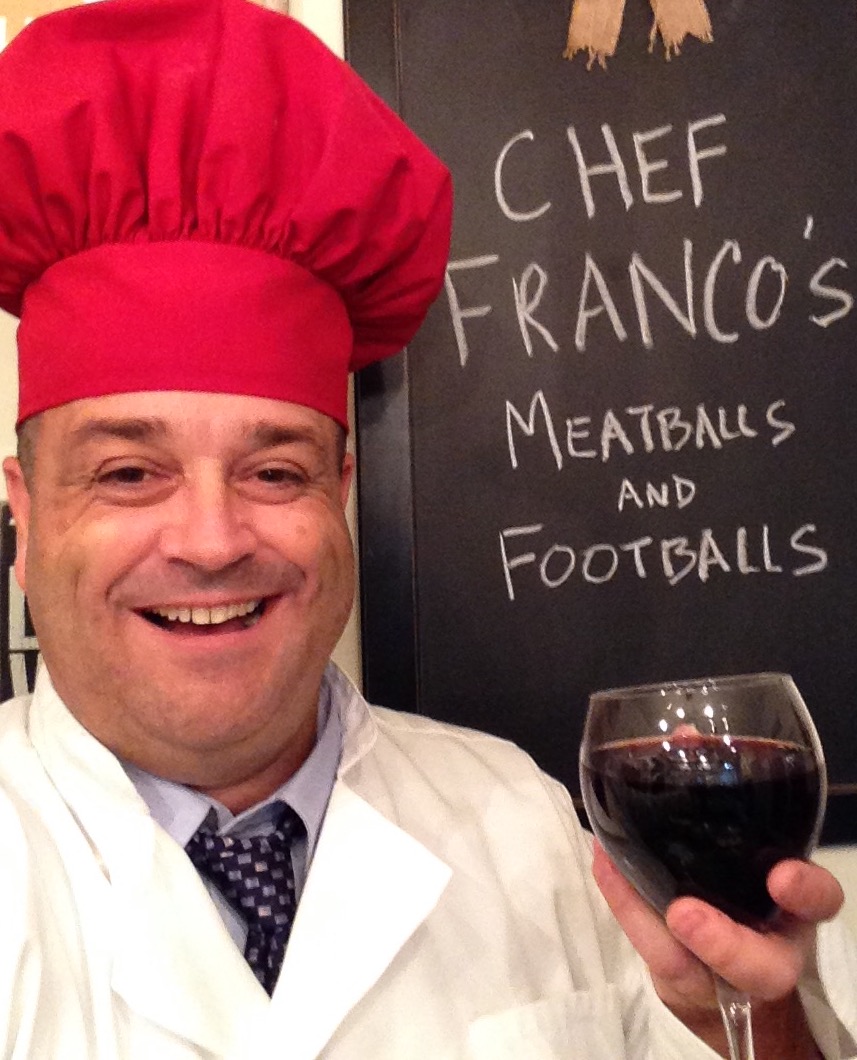 Frank Seabrook of Wading River, Long Island knows what it means to serve up something new. A retired NYC cop who returned to school for architectural engineering, Seabrook now supplements career number two with interest number three -- his passion for cooking, and for joking!
On Seabrook's lively "Chef Franco" Facebook Page the key ingredients are foodie humor and festive displays of Frank's culinary prowess. For this chef, cooking is not actually a business, but it has grown to far more than a mealtime pastime too; his 1500-plus online fans are offering their thumbs up. "I'm a wannabe chef and wannabe restaurateur Chef Franco says. "It started out as a goof, just for fun, then everyone wanted to see more, so I kept posting pictures, and more pictures." Most are of traditional Italian specialties, pasta with pesto, grilled sausages, creamy Alfredo, Ziti and more Ziti.
Seabrook's love of cooking started young. The son of a police officer, he set out on his own path studying architecture. But at the time he was not ready for a focused academic commitment. He left school and joined the NYPD at 20 and was married soon after. Seabrook and his wife started to cook at their Wading River home. A lot. "Over the years of our marriage we got better and better at cooking.
Eligible to retire at 40, Seabrook's midlife introspection turned him back to the future. With greater maturity and dedication, he returned to get a bachelor's degree in Architecture and a master's degree in Civil Engineering. He pushed through the intense math requirements and built new computer skills. "When I started the first time, drafting was done by hand, when I went back to school it was all done by CAD," he says referring to the advance software program that supports architectural design.
"I also had now had a mortgage, a family and adult obligations", notes Chef Franco who has been married for 28 years and has three grown children. "There was no room to slack off on the role of provider".
Cooking was a way to release some steam, a relief from pressures and obligations. "It took me away from the real world; I became Michelangelo of the kitchen," he muses. And it's clear that for Frank Seabrook, aka Chef Franco, above all cooking is something to stir his creative soul. And it's fun.
To learn how you can reimagine YOUR life visit the Life Reimagined website.