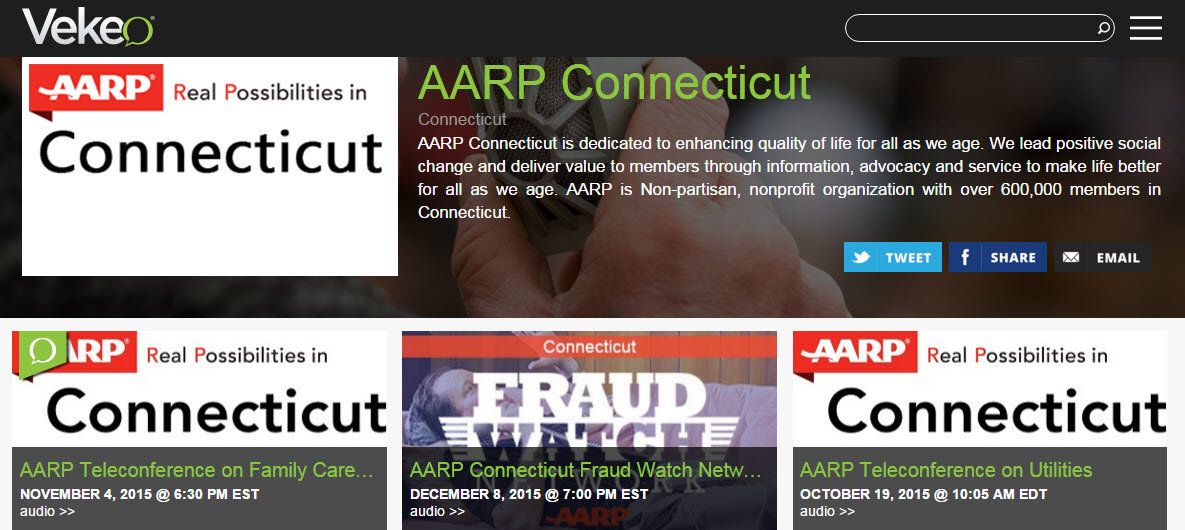 Concerned about the growing number of scams, reports of ID (identity) theft, and other fraudulent activity, both online and over the phone?

If so, you'll want to listen to this AARP Connecticut Fraud Watch Network telephone town hall held recently with tips and advice from a panel of law-enforcement experts and consumer protection-fraud.

The event was hosted by AARP Connecticut State Director Nora Duncan, and the panel of experts included: Fairfield Chief of Police Gary MacNamara, Dorian Long from the Connecticut Department of Social Services, and Brian Austin from the Connecticut State's Attorney Office.

Callers on the telephone town hall had questions about theft and fraud, ranging from the implications of someone fraudulently co-signing a loan to someone stealing medications.

The AARP Fraud Watch Network website offers up-to-date warnings about new and existing scams through " Watchdog Alerts," which are free email notifications. It also offers tips, resources for help, and even a map where you can see scam alerts for Connecticut (and every other state), and report scams you come across.

Listen to the telephone town hall and be sure to visit the Fraud Watch Network site for more information about protecting you and your family from scammers.