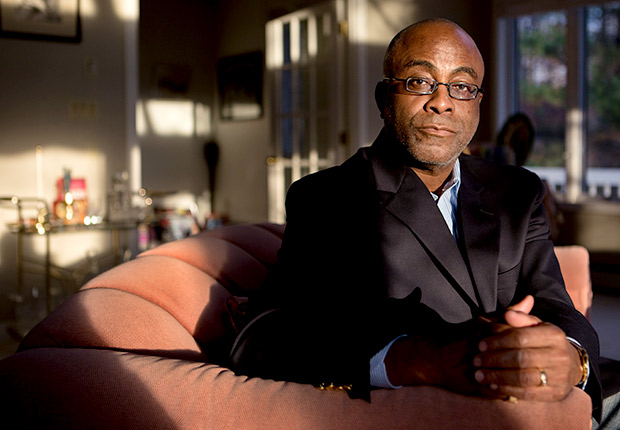 By Kenneth Cooper

The hospital's staff told Joseph Feaster Jr. of Stoughton that his son would be discharged the next day, after a weeklong stay to stabilize a bipolar disorder. His ex-wife, the young man's mother, planned to pick up Joseph III, then 18. She never got the chance.
"The next thing, his mother is calling me—'He's outside, ringing the bell,' " recalled Feaster, 64. "They had put him in a cab. They had sent him home. No call to us. No call to anybody. Nothing."
Nor did the hospital give the parents any guidance about ways to help their son cope with his mental illness, which had surfaced for the first time.
"I would have expected more from them," Feaster said. "Just some information of what types of things he could do, what types of medicine he could take, any type of treatment regimen."
The father had to learn all of that on his own, but the son resisted treatment and, nine years later, took his own life.
To help smooth transitions from hospital to home, AARP is urging Massachusetts to adopt the Caregiver Advise, Record, Enable (CARE) Act in the legislative session that begins this month. The act would require a hospital to notify a family caregiver before a patient is discharged and to train the caregiver to perform medical tasks at home.
"We believe that it is an excellent way to address some of the challenges that caregivers have in coordinating with the hospitals during discharges and making sure that caregivers are given the proper tools to take care of their loved ones," said Mike Festa, AARP Massachusetts state director.
Similar legislation has been adopted in two states, New Jersey and Oklahoma, and is under consideration in others. The Massachusetts Hospital Association has not taken a stance on the measure.
Each year about 1.3 million Massachusetts residents provide $10.9 billion in unpaid services such as managing medication and insurance claims and providing transportation to doctor's appointments, according to a study by the AARP Public Policy Institute. Another study by PPI and others ranked Massachusetts 41st in support for family caregivers.

Legislative priorities
Three other initiatives top the AARP Massachusetts legislative agenda for this session:
Spouse support. The state pays about $300 a week to some caregivers, but spouses, parents, foster parents and some other relatives don't qualify.

"Oftentimes the best person, in terms of being in a position to be helpful, is the spouse," Festa said. A legislative initiative would eliminate the spousal exception.

Caregiver protection. Another proposition would protect family caregivers from discrimination in employment. Caregivers would be added to the categories of people able to file a complaint with the Massachusetts Commission Against Discrimination.

"They're loyal employees, and they want to work, but because of a critical thing that's come up at home with Mom or Dad, they need to take time off to do some enhanced caregiving," Festa said.

"We worry that in some cases that can result in either a loss of employment or challenges in their relationship with their manager," he said.

Wider scope for nurses. This proposal would lift a requirement that nurse practitioners and nurse anesthetists work under a doctor's supervision. "That's going to make it easier to address some of the gaps in caregiving … and reduce costs," Festa said.

The Massachusetts Medical Society, however, says it is "strongly opposed" to such a measure.
AARP Massachusetts asks members to contact their legislators and the office of incoming Gov. Charlie Baker (R) and share their personal stories as caregivers. AARP also wants to hear those stories. Call 866-448-3621 toll-free or email ma@aarp.org. —Kenneth Cooper