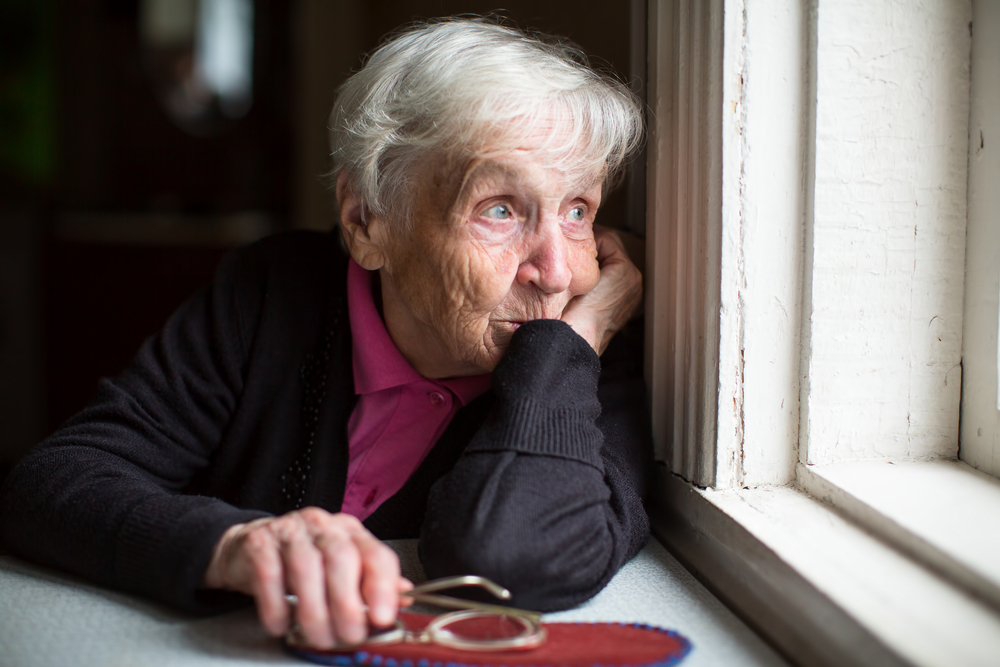 Download our Resources to fight Social Isolation flyer here.

Even in the best of times, social isolation is a significant problem. In Maine, over 135,000 people 50 and older live alone and are at higher risk of social isolation. If there is one thing that the COVID-19 pandemic has made clear, it's that personal connections are immensely valuable and sorely missed.

AARP Maine has gathered helpful resources that are available to Mainers who may experience loneliness. Long-term social isolation can negatively impact a person's health. Let's work together to prevent this! We may have all scaled back our personal interactions to stay safe, but that doesn't mean we have to be alone.

RESOURCES TO ADDRESS SOCIAL ISOLATION

Measure your risk for isolation: AARP Foundation's www.Connect2Affect.org can help measure a person's risk for social isolation. This resource also provides a list of community assistance programs for medical care, food, and job training.

Friendly calls from an AARP Volunteer: Sometimes, just hearing a friendly voice can help in challenging times. Trained AARP Friendly Voice volunteers will provide a call to say hello. You can request a "friendly call" from an AARP volunteer at www.aarpcommunityconnections.org/friendly-voices/ or by calling 1-888-281-0145.
Volunteer: This allows you to assist others while also helping you avoid isolation. There are many virtual opportunities, and you can visit www.createthegood.aarp.org to learn more.
Contact your local Aging and Disability Resource Center: The five Area Agencies on Aging (AAAs) in Maine serve as "one-stop-shops" to answer questions from older adults, individuals with disabilities and their care partners about a wide range of in-home, community-based, and institutional services. You can find your regional Area Agency on Aging here: www.maine4a.org/ or by calling 877-353-3771
Your Local Library: Many local libraries offer technology training to help people use video conferencing technology like Zoom. To connect with your local library please check the Public Library Directory at: www.maine.gov/msl or call your local town office.
Older Adult Services Maine: The Office of Aging and Disability Services (OADS) oversees programs and services that help older adults, adults with physical and cognitive disabilities, and their care partners maintain overall well-being. Visit their website here: www.maine.gov/dhhs/oads or call (207) 287-3707.
StrengthenME: This initiative offers free stress management, wellness, and resiliency resources to anyone experiencing emotional challenges in response to the pandemic. Call (207) 221-8198 seven days a week from 8AM to 8PM or visit www.strengthenme.com to learn more. Support is free, confidential, anonymous, and available to anyone in Maine.
211 Maine: A statewide directory of over 8,000 health and human services available in Maine, including senior services, medical loan closets, and home care services. The toll-free hotline connects callers to trained call specialists who provide help 24 hours a day, 7 days a week.

RESOURCES FOR FAMILY CAREGIVERS

At AARP Maine, we know that caregiving can be one of the most important roles you will ever take on in your life. You may have become a caregiver suddenly or perhaps your role has evolved over time. Maybe you are looking for caregiving resources for yourself or a friend and aren't sure where to turn. These resources can help.


AARP Maine Family Caregiver Resource Guide: This directory lists many government and nonprofit resources, which you can access both in-person and online. You can download the guide here. To receive a printed copy by postal mail, call 877-333-5885. To receive a PDF version by email, write to me@aarp.org

AARP Prepare to Care Guides: Prepare to Care Resource Guides are designed to help develop and implement a caregiving plan for a loved one or friend. You can view the available guides here. Email us at AARP Maine to order your guide or call 877-333-5885, select option 1, and request the "Prepare to Care: A Planning Guide for Families."
AARP Caregiver Online Resource Center: We also recommend that you visit the AARP Caregiver Online Resource Center at www.aarp.org/caregiving for a broad array of additional resources and tools for caregivers. The Resource Center also offers a toll-free support line for family caregivers: 1-877-333-5885.
Download our Resources to fight Social Isolation flyer here.