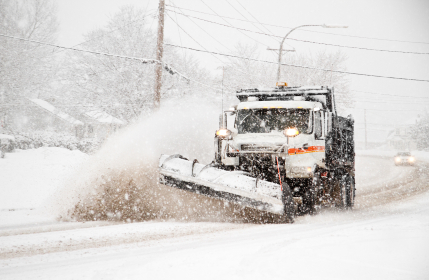 With the first Nor'easter bearing down on us for Saturday and some serious snow accumulation predicted, it's a good time to remember to check in on seniors you may know—especially those with disabilities and those who are socially isolated—whether they're family members, friends, or neighbors.

The National Weather Service has issued a Winter Storm Watch for Massachusetts, predicting "A period of heavy snow followed by sleet and freezing rain, late Saturday into early Sunday." The watch is in effect from Saturday evening at midnight through 11 a.m. on Sunday.

That said, are you prepared? How about those around you, especially the elderly?

First, if you have a smartphone or tablet computer, sign up to get emergency alerts from the Massachusetts Emergency Management Agency (MEMA), on your device. Second, pay heed and follow these tips from MEMA for before, during, and after the storm:

STORM AND EMERGENCY PREPAREDNESS
WHO TO CALL FOR HELP
For emergencies, call 9-1-1.
For non-emergency storm-related questions, call 2-1-1.
For questions or safety concerns about utilities, call your providers of gas, oil, electricity, land-line telephone service, etc. Many have recorded storm-related updates on storm damage and power outages on their main numbers.
OTHER SENIOR-RELATED CONCERNS
For any other senior-related concerns, visit the website of 800ageinfo.com or call the agency at (800) 243-4636 (800-AGE-INFO), TDD/TTY: (800) 872-0166; and contact the Massachusetts Executive Office of Elder Affairs, or call the EOEA offices directly at 1-617-727-7750.