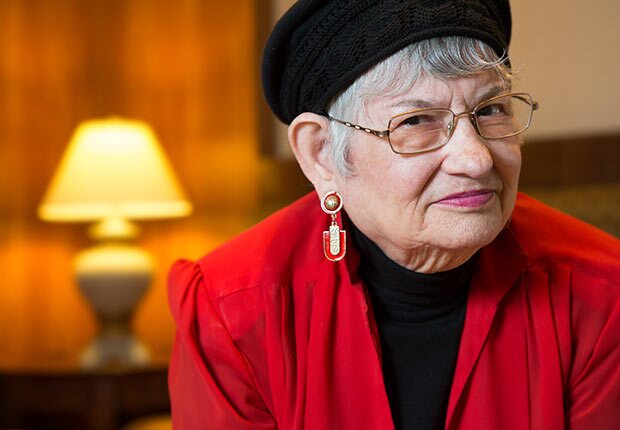 By Christopher J. Gearon

Beth Wiseman never believed she would fall for a scam—until one evening in 2005, when someone called her Pikesville home and claimed she owed $6,200.

The caller for the phony collection agency told Wiseman, 76, she could settle a long-outstanding debt by sending $2,600, and even faxed what appeared to be official court documents threatening legal action.

"That's when I sent her the money," Wiseman recalled recently. "Everything I said, she had an answer for." Though Wiseman said she eventually got her money back after she contacted the Maryland attorney general's office, she added, "I got scammed because I wanted to do the right thing."

She is not alone. "Fraud remains a big problem in Maryland today," said Alisa Bralove, deputy director of the mediation unit in the attorney general's Consumer Protection Division. "We get reports all the time. The hotline stays very busy."

Maryland ranks ninth in the nation in fraud complaints, according to the Federal Trade Commission (FTC). Bogus debt collections and impostor scams were the two most common complaints among Marylanders in 2015.

Of the 1.25 million people nationwide who made fraud complaints last year, 53 percent reported losing money, according to the FTC's Consumer Sentinel Network Data Book.

High complaint rate
"Scammers tend to target the senior population overall," Bralove said. Older people tend to be more trusting and may be hesitant to report fraud, according to experts. One in five Americans 65 and older has been victimized by a swindle, according to the Investor Protection Trust.

Maryland ranked fourth in the nation for the most complaints in 2015 about identify theft, according to the FTC. "Every two seconds someone's identity is stolen," said Jen Holz, AARP Maryland's associate state director for outreach.

Getting the word out about fraud is crucial to fighting it. AARP is working to protect Marylanders from these potentially life-altering scams and to reduce the frequency of fraud in the state. The AARP Fraud Watch Network ( aarp.org/fraudwatchnetwork) offers scam prevention education, antifraud resources by state and real-time online scam alerts.

"The Fraud Watch Network is one of our top campaigns," Holz said. She said nearly 22,700 Marylanders have taken advantage of the network's resources and about 100 antifraud events have been held in Maryland since 2013.

More Fraud Watch Network events are planned for this year, including two next month: on June 15 in Dundalk, in conjunction with Baltimore County Restoring Elder Safety Today's annual forum on World Elder Abuse Awareness Day, and a June 25 Scam Jam event at the Worcester County Library's branch in Ocean Pines. Both events will include free document shredding. Go to aarp.org/md for details.

Bralove said common scams in Maryland include callers pretending to be from the IRS, police departments, courts or other government agencies. Callers typically claim the consumer has an overdue fine or court date. But government agencies send letters if you owe money and never call first.

"A lot of these scams have the same hallmarks," Bralove said. Callers often claim money is owed, threatening fines or prison if consumers don't act immediately. Many callers urge people to use prepaid Visa debit cards to pay off what they supposedly owe.

Tired of getting repeated calls from a California number claiming to be from the U.S. Treasury Department and other federal agencies, Carole Ickes, 71, in February called the Maryland Attorney General's office to report the calls. "They told me right away that it's a scam," said Ickes of Boonsboro.

Other common scams involve callers seeking up-front payment for puppies, time-share resale deals and mortgage modifications.

"If you have been scammed, tell your family and friends about it," Bralove said. "Getting the word out is one of the most important ways to prevent fraud. If something doesn't feel right, take a step back and talk to someone."

To report a scam, call the state's hotline at 888-743-0023 or the AARP Fraud Watch Helpline at 877-908-3360. Both numbers are toll-free.

Christopher J. Gearon is a writer living in Derwood, MD.