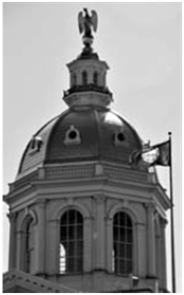 The House Finance Committee's Health & Human Services Subcommittee has scheduled a public hearing, co-hosted by the House HHS Committee, on the affirmative Medicaid expansion opportunity for New Hampshire that appears in the Governor's proposed budget.
AARP will testify in favor of Medicaid Expansion at the hearing scheduled for Thursday, March 7, at 1:00 pm in Representatives Hall.
The first hour of the special proceeding will consist of 20-minute presentations by Deb Fournier of the NH Fiscal Policy Institute and Steve Norton of the NH Center for Public Policy Studies, a 20 minute question-and-answer session with the Committee, followed by testimony from policy makers and all other interested parties.
Expanding Medicaid will help approximately 18,000 Granite Staters aged 45-64 who have lost their jobs or are struggling without health benefits, but do not currently qualify for Medicaid health coverage. Expanding Medicaid doesn't just help the most vulnerable, it helps keep costs down across the health care system.
Resources: