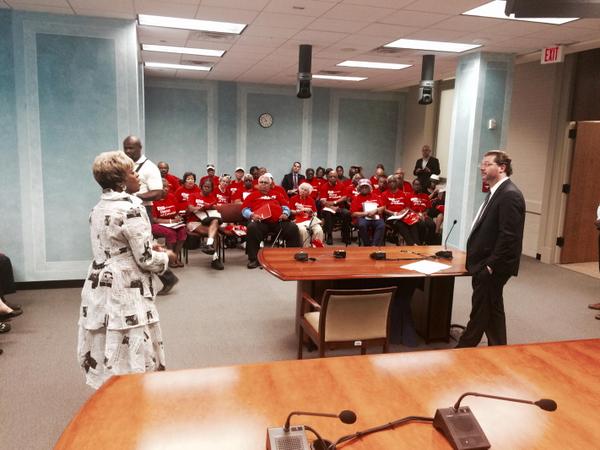 AARP DC Lobby Day, on June 24 at the Wilson Building, was a time where Councilmembers were informed about legislation that is important to the 50+ population in in Washington, DC. Sixty AARP DC "advocates" participated in the event where the key issues were the CARE Act, updating the Power of Attorney statute, and advancing the transformation of the District into an age-friendly city. AARP DC has worked closely with the Mayor's Age-Friendly Task Force for the past three years. Age-Friendly DC is an initiative that promotes that all people, regardless of age or ability, actively age and harness their contributions and potential.

AARP DC State President Joe Williams opened Lobby Day focusing on the importance of getting more of the District's 50+ population involved in AARP chapters in the District. Lobby Day advocates were greeted by Councilmember David Grosso who helped to secure meeting space at the Wilson Building for this important event. Glen Fewkes, senior legislative representative from State Advocacy Strategy and Integration, spoke about the CARE Act.

"At any given time there are 68,000 family caregivers in D.C. and if you calculate all of the unpaid services they provide it would amount to over $760 million a year which is incredible,"said Fewkes.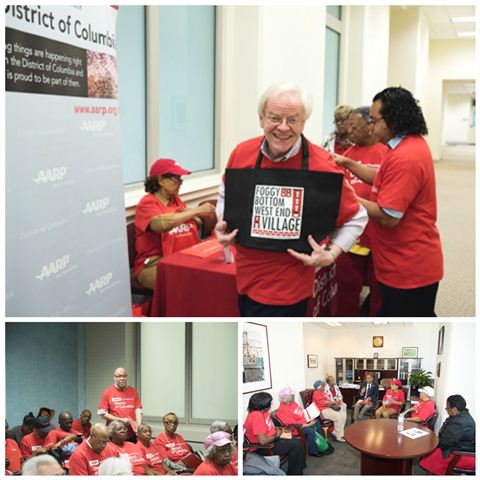 Philip Pannell, president of the Anacostia/Bellevue/Congress Heights Chapter in Ward 8, made comments on both the CARE Act and the Uniform Power of Attorney Act.

"DC needs to revise the law regarding the financial Power of Attorney and also the CARE Act with proper notification, directions, and instructions for people who are being dismissed from the hospital, and which family member is allowed to discharge them."

AARP DC Advocacy team member Jo Ponds from Ward 4, stressed the importance of Lobby Day saying, "It is very important because it gives seniors an opportunity to express any concerns they may have within their respective Ward."

Ponds also said that AARP members should expect "bottom line results" and make sure Councilmembers "follow through on their promises."

Maria Wilson, also a Ward 4 member, met with Councilmember Brandon Todd who said he will support the CARE Act, the UPOAA, as well as the Age-Friendly DC initiative. Wilson's age-friendly concern focused on regularly available and affordable transportation throughout the city and beyond.

Fifty-three year old Michael Wilkerson from Ward 2 met with Brian McClure, legislative assistant to Councilmember Evans.

"Since there is no financial risk from the District, Councilmember Evans will support both the UPOAA and the DC Age Friendly initiative," Wilkerson said. Wilkerson seemed very optimistic that Councilmember Evans and his staff will get these bills passed. Other members and individuals on the AARP DC Advocacy Team all seemed very positive and optimistic that the two proposed pieces of legislation will get passed.

AARP DC Lobby Day at the City Council offices was time well spent.

This story was written by David Hickerson, AARP DC intern.