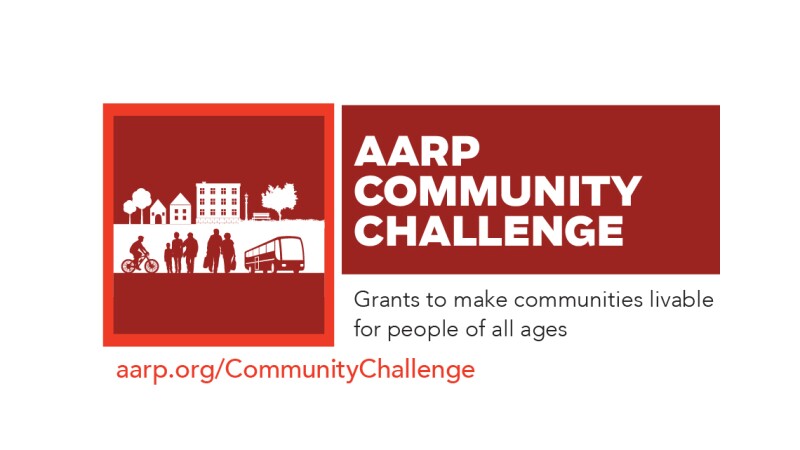 ---
We know that it takes time to build great communities. But, we also believe that quick action can spark longer-term progress. AARP launched the Community Challenge in 2017 to fund projects that build momentum and improve livability for all. We are excited to announce the program is back for its 4th year and AARP Minnesota is now accepting applications for the 2020 Community Challenge through May 15.

The Community Challenge is open to 501(c)(3), 501(c)(4) and 501(c)(6) nonprofits and government entities. Other types of organizations will be considered on a case-by-case basis. Grants can range from several hundred dollars for small, short-term activities to several thousand or tens of thousands for larger projects.

The program will accept applications for projects in the following categories:


Increase civic engagement with innovative and tangible projects that bring residents and local leaders together to address challenges and facilitate a greater sense of community inclusion and diversity;
Create vibrant public places through permanent or temporary solutions that activate open spaces, improve parks and enhance access to amenities;
Deliver a range of transportation and mobility options through permanent or temporary solutions that increase walkability, bikeability, wayfinding, access to transportation options and roadway improvements;
Support the availability of a range of housing through permanent or temporary solutions that increase accessible and affordable housing options;
Demonstrate the tangible value of "Smart Cities" by developing and implementing innovative programs that engage residents in accessing, understanding and using data and participating in decision-making to increase quality of life for all; and
Other innovative projects to improve the community.
Since 2017, AARP has awarded 376 grants through the AARP Community Challenge to nonprofit organizations and government entities representing 50 states, D.C., Puerto Rico and the U.S. Virgin Islands. In Minnesota, last year's grantees delivered a range of safer transportation options, created vibrant public places, and encouraged active living among the residents in the area. Highlights include:

Age-Friendly Northfield

The City of Northfield hosts a number of free outdoor events in the summer and fall for residents, ranging from concerts to dance performances to festivals. They found that many older adults and people with mobility issues had difficulty attending these events because seating is not provided. Age-Friendly Northfield, along with its fiscal agent Fifty North, applied for the AARP Community Challenge Grant to give seating options to seniors and handicapped individuals so that they could attend free events without having the burden of bringing their own chairs. With this grant, "Age-friendly Northfield helped to support and encourage community engagement and interaction across diverse community residents of Northfield", says Patty Ciernia, Community Outreach Coordinator at Fifty North.

Hamline Midway Coalition

The Hamline Midway Coalition in St. Paul used its Community Challenge grant to host a community engagement event which focused on pedestrianizing a big-box store located in the neighborhood. Kate Mudge, Executive Director of the Hamline Midway Coalition, applied for this grant to "give the community a permanent solution to increase connectivity, walkability, bikeability, and access between a busy shopping center and transit". With the help from AARP Minnesota, Hamline Midway Coalition's goal of supporting the community and showcasing how citizens' ideas can be brought to life was achieved.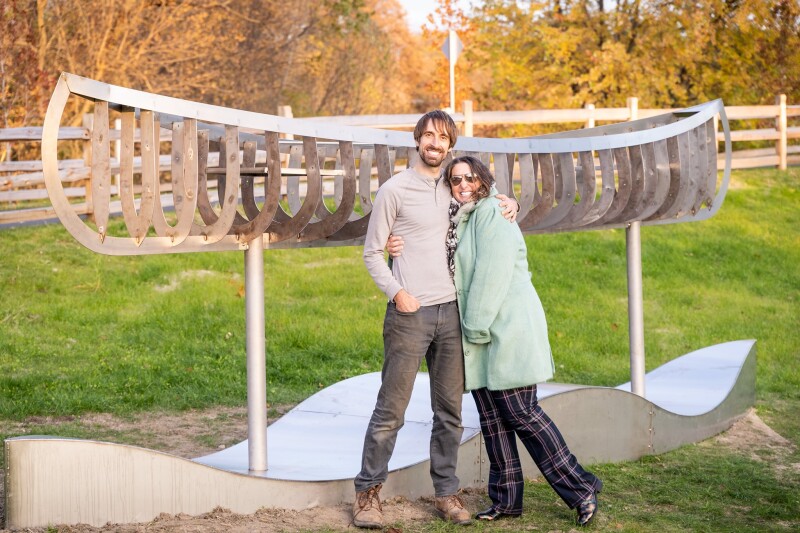 Get Fit Itasca

Residents in Grand Rapids, MN and the rest of Itasca County wanted to bring to life a newly built pedestrian bridge across the Mississippi River. To increase the vibrancy and livability of the community riverfront, AARP Minnesota awarded Get Fit Itasca with the Community Challenge grant to install new park benches, a river canoe sculpture, and a map trail kiosk. "We are so thrilled to be able to enhance such a large project as the bridge with artwork, trail maps, and highlighting the beautiful Mississippi, around which the town is built" says Anna Johnson, Community Health Director of Get Fit Itasca. These new features encourage socialization and connection between people of all ages and abilities in Grand Rapids. This community gathering spot will have a lasting impact on the surrounding neighborhoods in Itasca County.

The application deadline for 2020 AARP Community Challenge grants is Friday, May 15 at 9:59 p.m. CT. All projects must be completed by Friday, December 18, 2020.

For more information or to apply, visit AARP.org/CommunityChallenge.