In 2016 AARP Minnesota and Pollen launched Minnesota's first ever 50 Over 50 list. Journalist Seth Jovaag interviewed some of the honorees and we are re-sharing some of these stories as part of the nomination period for the 2017 50 Over 50 Minnesota list.
Rebecca Rom is a third-generation resident of Ely, Minnesota. Even when it hasn't been popular, she and her family have fought to preserve the Boundary Waters Canoe Area for decades. Recently selected as a 50 Over 50 Nonprofit honoree, AARP Minnesota's Seth Jovaag spent the day with Rebecca canoeing in the Boundary Waters for a look at what Rebecca and her family have spent their lives protecting.
The Boundary Waters Canoe Area is a beloved 1.1 million-acre expanse of federally protected land. It draws about a quarter-million visitors each year.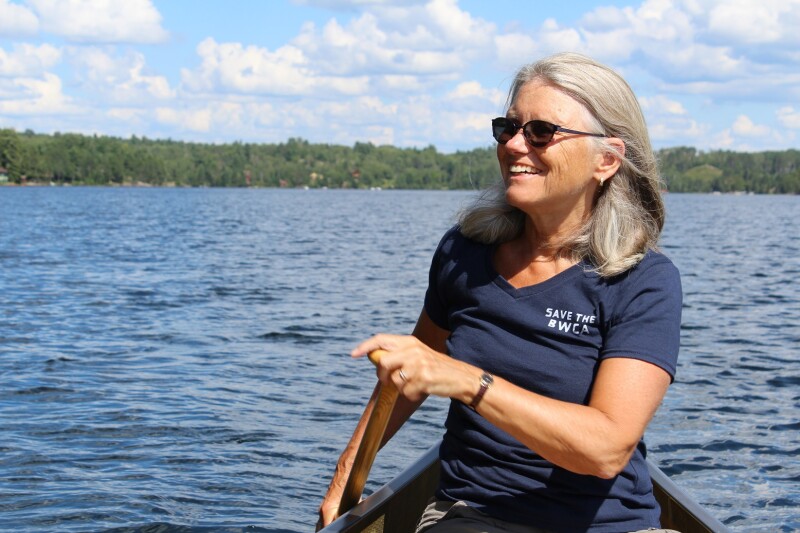 "You know, wilderness teaches you resiliency… that's the beauty of wilderness. You do amazingly hard stuff in the woods. Portages, heavy winds, there's a lot of hard work that goes in surviving in the woods…. I don't mean to overstate it, but you learn toughness in the woods."
Rebecca's hometown of Ely has long straddled two worlds. On one hand, it sits in the iron range of Northern Minnesota. On the other, it's a major entry point into the vast wilderness of the Boundary Waters. The battle between mining and protecting the wilderness spans generations. The latest fight is over copper-nickel mining. And once again, Rebecca's in the thick of it.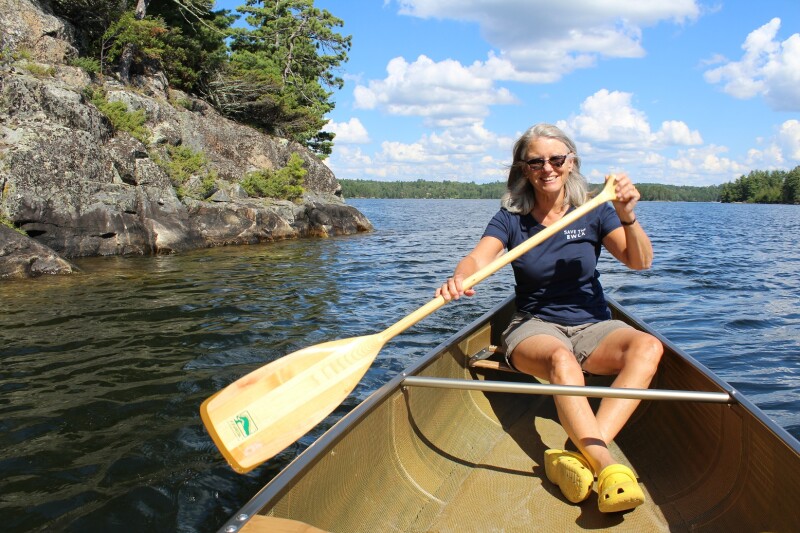 "The Boundary Waters is probably the most regularly politically challenged wilderness area in the US, which is surprising to many people. And unless you win every battle, you lose the wilderness. There is no compromise here. You have to fight for this place, and it really is a battle."