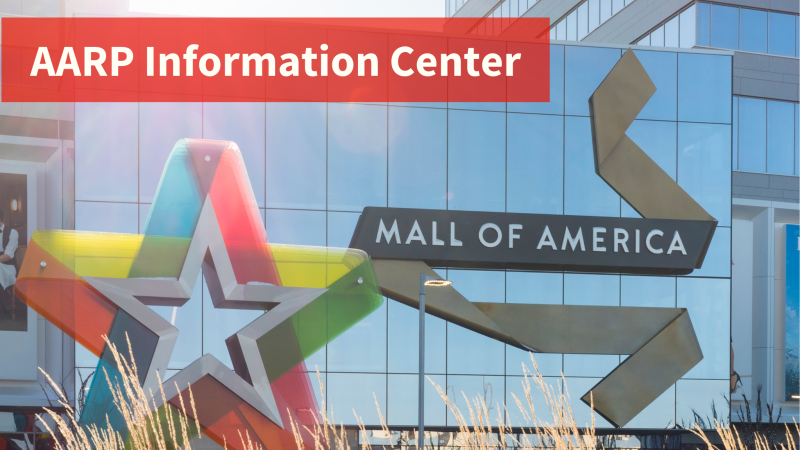 Mall of America in Bloomington is one of the top tourist destinations in the country – offering shopping and entertainment for millions of world travelers. It's also the home to the AARP Information Center.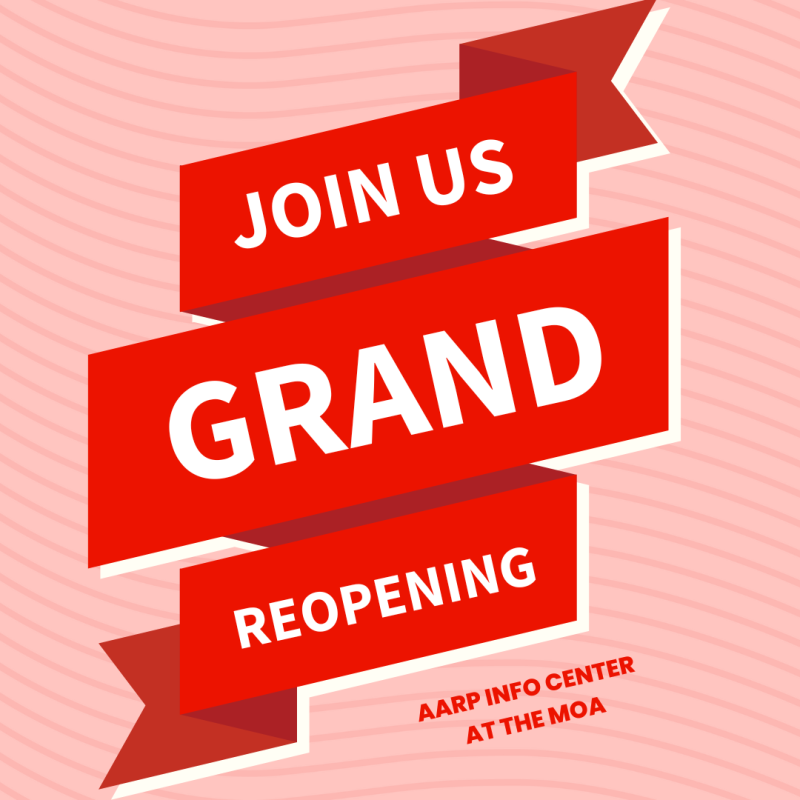 ---
AARP Info Center Grand Reopening
Join us on October 18-21 for the grand reopening of the AARP Info Center. Stop by for giveaways, register for an upcoming class and find out more about what AARP has to offer.

---

Located on the second level, halfway between Macy's and Nordstroms, the AARP Info Center provides free information and classes on a whole host of information, including:

Social Security
Retirement
Medicare
Staying healthy
Frauds and scams
Prescription drug costs
AARP Drivers Safety
AARP Tax-Aide

The AARP Info Center is staffed entirely by a dedicated volunteer team. For more information about volunteering at the AARP Information Center at the Mall of America, contact Patti Foster via email at pfoster@aarp.org.

Contact Info:

Mall of America AARP Information Center (Level 2 West)
228 W. Market
Bloomington, MN 55425