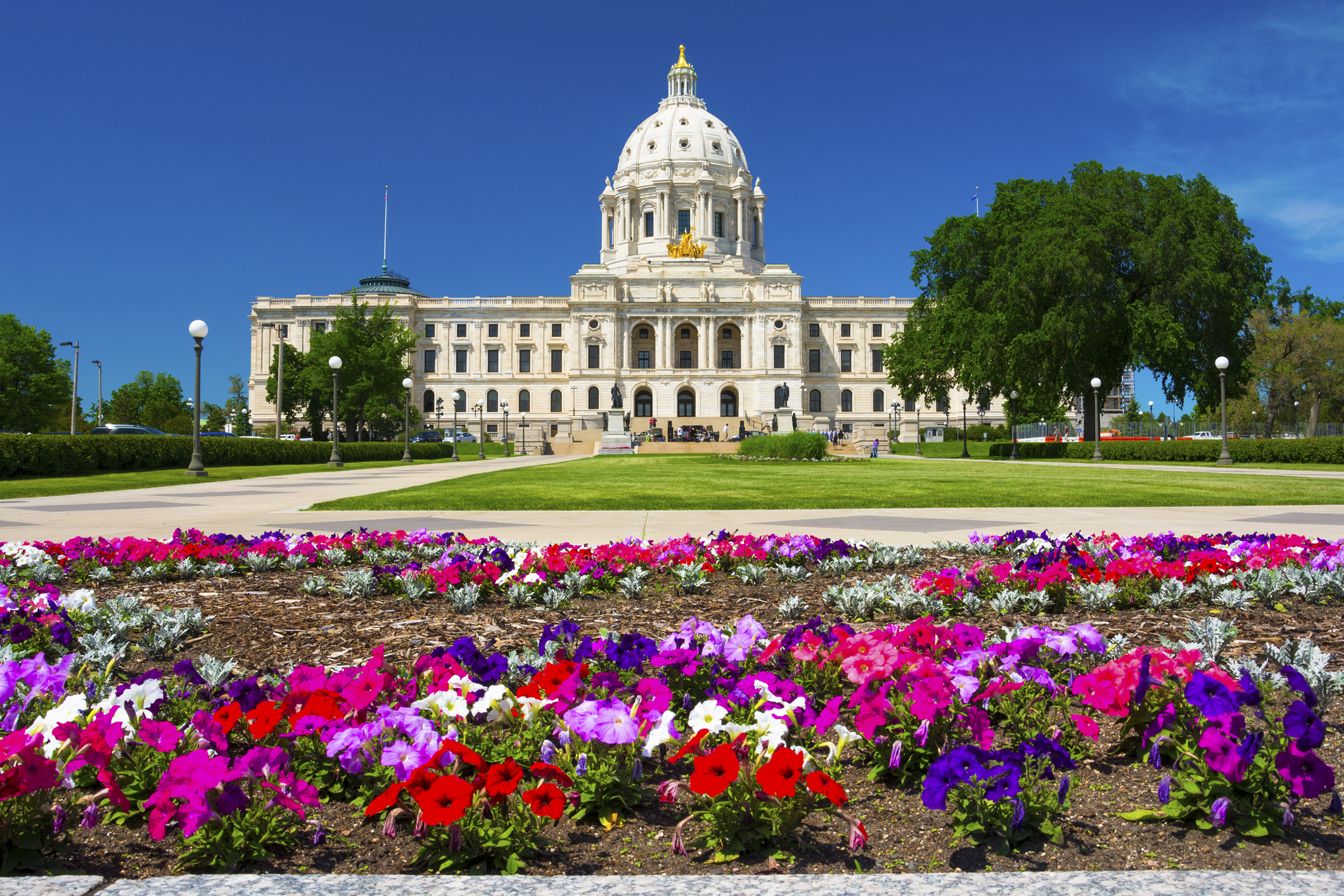 Advocating for what is important to our members and giving you a voice at the state and federal levels is a priority for AARP Minnesota. Your voice matters. We work with local organizations and town and city officials to make our communities more livable and places to age with dignity and purpose. Our advocacy efforts have been nonpartisan since our founding in 1958.

---
Age-Friendly Communities
MN is rapidly aging, with the 65+ population now larger than the school-age population. While most people over 65 want to remain in their homes and communities, the state and communities must prepare for this demographic shift. AARP is working to develop an Age-Friendly State and communities to enable residents to thrive at every age and life stage. AARP urges lawmakers to extend the MN Age-Friendly Council to address the shift and make needed investments to support family caregivers, services to keep older adults in their homes, address the gravity of the workforce crisis, and the growing health and financial needs of older Minnesotans.

Extend the MN Age-Friendly Council
The Age-Friendly Council, made up of older adults and State Agencies, focuses on improving the lives of older MNs by promoting change and coordinating the work of the state agencies, local governments, communities, and private sector to build a more age-friendly state. The Council was established in 2019 through a Governor's Executive order and then in law until 2024 to implement a community grants program and develop state dashboard goals. AARP Supports a multi-phase approach to implementing a permanent Age-Friendly Council by first extending the temporary Council established in law in 2021 until 2027 to meet the obligations of the State's five-year enrollment in the network of States and advocating for permanent funding and grants in the 2024-2025 session once we have demonstrated data on the impact of the Council's work.
Strengthen Services that Support Seniors and Family Caregivers
Support Paid Leave Policies
AARP believes we must do more to support unpaid family caregivers, who are the backbone of our long-term care system. Without paid family and medical leave, caregivers can suffer financial setbacks, emotional hardships, and dire health consequences. The Paid Family and Medical Leave Act (PFML) would allow up to 12 weeks of paid time off to care for a seriously ill family member or a worker's own serious health condition. AARP supports a PFML program that can keep workers on the job longer and help reduce reliance on high-cost nursing homes often paid for by taxpayers.
Create Sustainable Live Well At Home Grants
The Live Well at Home grants provides critical services such as chore services and support for family caregivers that help keep seniors in their homes. The program uses volunteers to deliver the services and supports seniors not eligible for Medicaid. Designed nearly a decade ago as innovation grants, the program must allow for longer-term grants to sustain the program and build provider capacity through-out the state. AARP supports redesigning the program to allow for ongoing funding.
Expand Options for Seniors to Pay Relatives for Care
The MN Elderly Waiver Program under Medicaid helps seniors live in their homes and communities. Under this self-directed option, seniors can pay their family members for the care. This option provides much more flexibility for seniors, and AARP supports increased funding to make it viable for seniors to exercise this option.

Expedite Access to Home and Community-Based Services & Achieve Savings
Today, older adults and people with disabilities who need long-term care under Medicaid may have to wait sometimes up to 90 days to establish eligibility, which inadvertently funnels many families who prefer home-based care toward nursing homes. AARP supports expediting access to Home and Community-Based Services (HCBS) under a policy called presumptive eligibility that can help avoid unnecessary admissions to nursing homes and to support older adults in their homes.
Strengthen the Long-Term Care Workforce
Address the Staffing Crisis: Invest in Both Wages and Benefits for the Direct Care Workforce
AARP supports improved wages and benefits for direct care staff in nursing homes and individuals providing care in home and community-based services under the Elderly Waiver (EW) and Alternative Care Programs, the Essential Community Support Program and Personal Care Attendants.

Increases in nursing home reimbursements should be tied to quality improvements and robust over-sight to ensure funds are being spent on direct care. With this strategy, residents won't be shortchanged on care, and quality standards will increase. Without paid sick leave, front-line staff are getting sick but can't afford to stay home, putting vulnerable seniors at risk.


---
Address Economic Security Issues for Older Minnesotans
Increase Home-Delivered Meals for Seniors
With both financial resources declining from Congress post-pandemic and dramatic cost increases in food, it is estimated that approximately 4,500 fewer meals will be served to older adults. AARP supports increased state funding to maintain the federal offset and meet older adults' food security.

Help Minnesotans Save for Their Future
The decline in employer-sponsored pensions and lack of savings impacts people's ability to secure retirement. Approximately 40% of Minnesota private-sector employees work for an employer that does not offer a retirement plan, including many direct care workers in long-term care. The good news is that we can get ahead of this crisis by implementing the MN Secure Choice Retirement Program, which allows workers to set aside wages through an easily accessible savings program.
Lower the Cost of Prescription Drugs
The cost of prescription drugs is rising faster than inflation, making it difficult for Minnesotans to afford them. Federal efforts will go a long way to reduce the cost of prescriptions for seniors, but more must be done to address the high cost of prescription drugs for all Minnesotans. AARP supports creating a Prescription Drug Affordability Board (PDAB), which would evaluate drug prices and set limits on how much certain payers, including insurers, state and local governments, and consumers, pay for high-cost prescription medications.

Provide Social Security Tax Relief
AARP has long advocated for Social Security tax relief. Minnesota remains an outlier, with only 11 states still taxing these benefits. In the past, AARP has supported targeted tax relief due to budget concerns with a total tax exemption. But now, with a historic $17.6 billion surplus, it's time to stop taxing these hard-earned benefits. The thresholds for taxing these benefits have not been fully adjusted since 1983, so individuals earning over $25,000 and couples earning over $32,000 are paying taxes. Taxing Social Security benefits undermines the purpose of Social Security, which was designed to lift seniors out of poverty – not to fund state government.

Provide Property Relief for Seniors
Most adults over 65 want to stay in their homes as long as possible, yet as home values continue to spike, homeowners and renters alike can struggle to keep up with paying property taxes. AARP supports efforts to reduce property taxes, including expanding the Homestead and Renter's Credit and the Senior Property Tax Deferral Program.