The state of Minnesota and a growing number of communities in the state are members of the AARP Network of Age-Friendly Communities. Leaders and residents have made the commitment to assess, plan, and implement improvements to the infrastructures, systems and social environments that benefit people of all ages.


What Does 'Age-Friendly' Mean?

The population in the US is rapidly aging. People are living longer compared to previous generations and birthrates have declined since the 1950s. That's why AARP staff and volunteers are working throughout the nation to engage and mobilize communities, share expertise, and deliver technical assistance to the towns, cities, counties and states in the AARP Network of Age-Friendly States and Communities.

The AARP Network of Age-Friendly States and Communities are places where people have made a commitment to improving the physical and social environment for their aging residents by enhancing livability. Livability is measured by the availability and quality of safety and security, affordable and appropriate housing, transportation options, and opportunities for supportive community features and services.

One way AARP works to enhance livability is through the AARP Community Challenge, which is a yearly opportunity for communities to apply to receive a small grant to fund quick-action projects that can help communities become more livable for people of all ages. Applications are accepted for projects to improve public spaces, housing, transportation, civic engagement, coronavirus recovery, diversity and inclusion, and more.

By partnering with local leaders, engaged residents, and policymakers nationwide, AARP is committed to helping create communities with a better civic, economic and social life for all residents of all ages. Learn more about AARP Age-Friendly communities across the nation.


Age-Friendly Minnesota

"Aging is a reality that we all face, whether it's our parents and grandparents, our friends and neighbors, or ourselves," said Governor Walz. "Everyone wants to live in a community that is respectful, inclusive, and supportive of our contributions and needs. This executive order coordinates efforts across agencies and sectors to move us all toward an age-friendly Minnesota."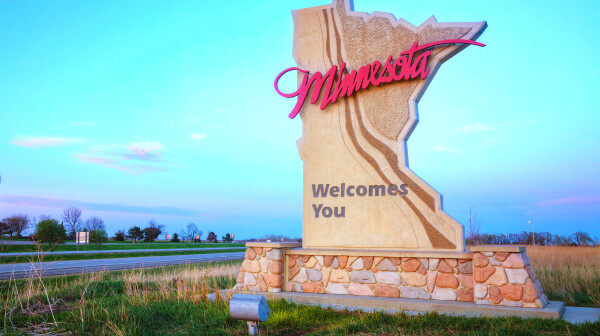 AARP is pleased to welcome Minnesota as the tenth state to join the AARP Network of Age-Friendly States and Communities. Membership is a commitment to engaging older residents in efforts to improve the state's infrastructure, systems and social environment.
Minnesota's Age-Friendly Communities
Minnesota is a state member of the network: Joined 2022

Alexandria: Joined 2016

Brooklyn Park: Joined 2020

Duluth: Joined 2021

Hennepin County: Joined 2019

Lake County: Joined 2021

Maple Grove: Joined 2016

Minneapolis: Joined 2015

Northfield: Joined 2016

Oakdale: Joined 2021

Olmsted County: Joined 2020

Princeton: Joined 2020

St. Cloud: Joined 2020

West St. Paul: Joined 2022

Wyoming: Joined 2021

Minnesota's Age-Friendly Universities
The Age-Friendly University (AFU) network consists of institutions of higher education around the globe who have endorsed the 10 AFU principles and have committed to becoming more Age-Friendly in their programs and policies.

St. Cloud State University: Joined 2022

University of Minnesota - Twin Cities: Joined 2022

Join the Network

If your community is interested in joining the AARP Network of Age-Friendly States and Communities, click here for more information on the required materials and application process.