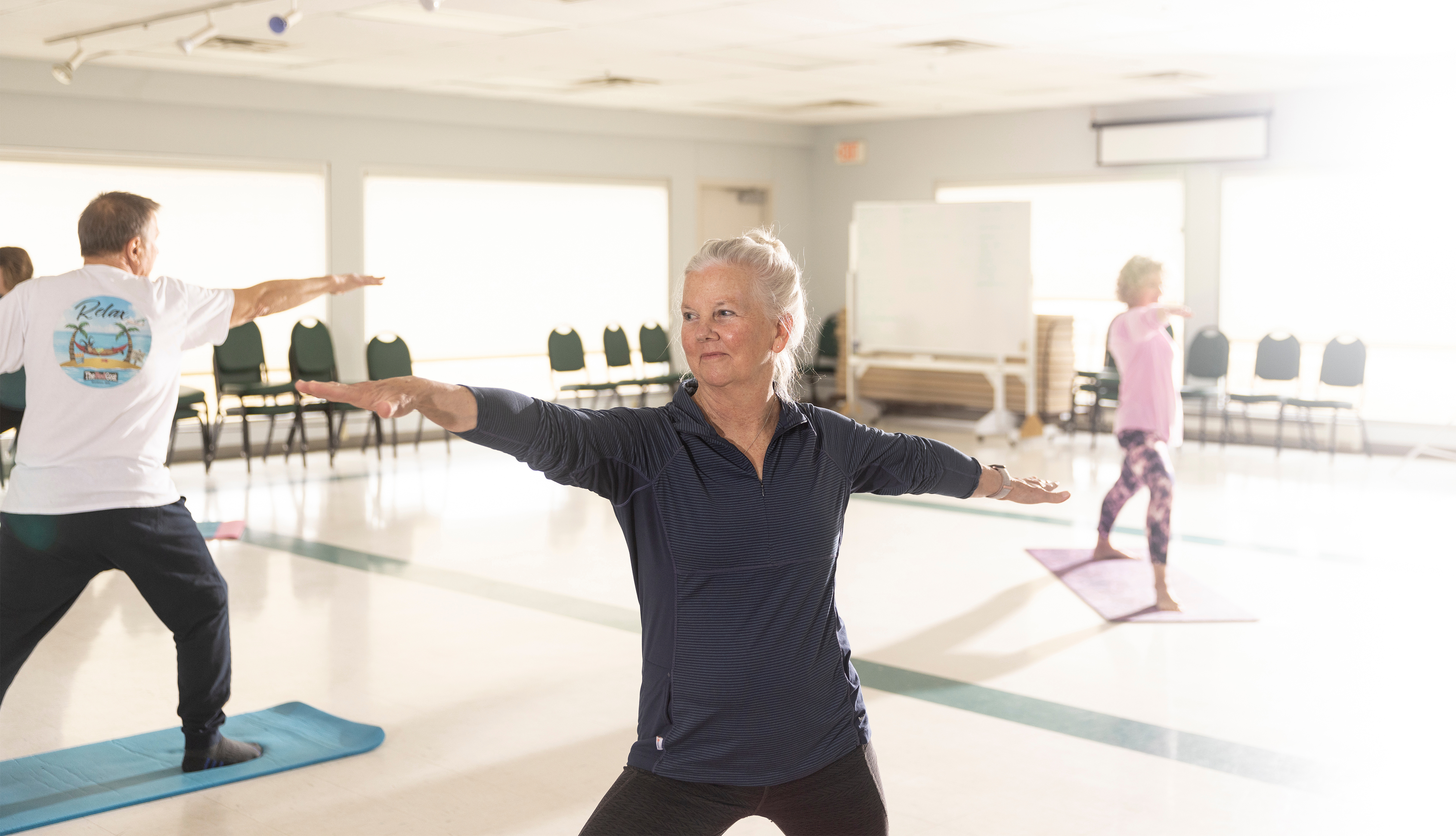 Mardi Knudson, 68, was baffled when she drove into a downtown St. Cloud parking garage recently and couldn't find a way to pay with cash.

"Most people my age have a change purse or baggie of coins," she says. "I didn't realize that I had to pay through an app on my phone."

The retired schoolteacher left her car in the garage without paying, hoping she wouldn't get a ticket. (She didn't.) But because she is an AARP Age-Friendly volunteer at her local senior center, the experience got her thinking about how the garage could be easier for people to use. "How do you let older people know, 'Guess what? The world has changed, and you no longer need a baggie of quarters?'" Knudson says.

How could amenities be more functional for older people is a question being asked throughout Minnesota, which in January became the 10th state or U.S. territory to join the AARP Network of Age-Friendly States and Communities. Several Minnesota locations already had the designation: Alexandria, Brooklyn Park, Duluth, Hennepin County, Lake County, Maple Grove, Minneapolis, Northfield, Oakdale, Olmsted County, Princeton, St. Cloud and Wyoming. Two others, West St. Paul and Pine Island, have also joined this year.

Communities and states in the network coordinate with city and state officials, local nonprofits and volunteers to boost livability for people of all ages. Over five years, member localities review and suggest changes to transportation and housing services, participation in social activities, and buildings and outdoor spaces.

Internet Access a Priority

Beyond AARP, public officials are also working to boost livability for older Minnesotans. The Governor's Council on an Age-Friendly Minnesota, which Gov. Tim Walz (D) established in 2019, is developing criteria for governments and nonprofits applying for the state's age-friendly grants and technical assistance. Last year, the Minnesota Legislature appropriated $3.9 million for the council to operate until 2024 and to fund the grants.

"It's important money that can help a group of collaborators in a community get the initial work done," says Sherrie Pugh, a Mound city council member who chairs the governor's council.

One of the state's priorities is high-speed internet access—something that became more urgent during the pandemic, as the need for telehealth increased and fears of social isolation intensified, says Cathy McLeer, AARP Minnesota's state director.

An example of a completed age-friendly project is in Brooklyn Park, a suburb of Minneapolis, where a 2021 AARP Community Challenge grant helped buy portable walkways and outdoor seating. The temporary pathways make it easier for people to get from, say, a parking lot to a gazebo or other park structure.

Another focus is on working with the state's diverse range of communities. "We really want this to be an equitable program," going beyond race and ethnicity, Pugh says, citing as an example the potential for collaborating with people dealing with mental health issues.

Find more on the AARP network at aarp.org/agefriendly. View recordings of meetings of the Governor's Council on an Age-Friendly Minnesota at mn.gov/dhs/age-friendly-mn.

Mary Van Beusekom is a writer living in Excelsior, Minnesota.

What Is a Livable Community?
For More on Livable Communities