With the start of the 2016 Legislative Session, AARP has released its legislative priorities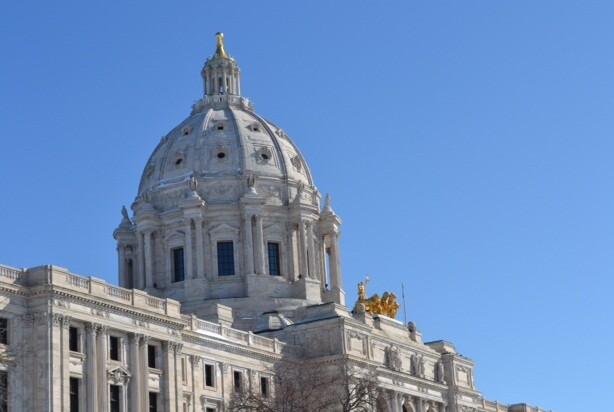 for the year. Top priorities include support for family caregivers through the passage of the CARE Act, measures to address retirement insecurity by reducing the burden of the Social Security tax and possibly passing new models for retirement savings. AARP is opposed to legislation that deregulates telecommunications services.
Support Family Caregivers - Pass the CARE ACT (SF107 Eken/HF210 Zerwas)
AARP is urging state lawmakers to enact the CARE Act (Caregiver Advise, Record, and Enable Act) to better support and train family caregivers as their loved ones transition from hospital to home. Last session, the Senate passed the CARE Act and now it is headed to the House floor. AARP supports the House version which requires the signed patient release of medical records as consistent with Minnesota law. In addition, AARP supports measures to pass workplace leave policies to support family caregivers including earned sick time and paid family and medical leave.
Support Reducing Social Security Tax Burden
Minnesota is one of five states to fully tax Social Security. With more and more Minnesotans finding it difficult to save for a secure retirement, Minnesota should adopt tax policies that reduce the tax burden on Social Security benefits. Social Security exemption levels have not been raised in more than 30 years. When Social Security benefits became taxable in 1984 the median income in Minnesota was $24,436, less than the exemption threshold of $25,000. Today's median income for a Minnesota taxpayer is $67,244 which is more than two and a half times the taxation exemption threshold. AARP supports reducing the tax burden on Social Security benefits for Minnesota's low and middle income earners. While we recognize that a total phase out of Social Security taxes would be costly, AARP urges policy makers to consider adding inflationary protection to the thresholds to reflect the true cost of living for low and moderate income retirees.
Oppose Telecom Deregulation - Urge PUC to Study Technology Transition
Over the years as new technologies have been introduced and consumer utilization of telecommunications services has expanded, traditional landline telephone use has declined. This has prompted traditional landline telephone companies to lobby for deregulation of consumer protections and price regulation. For many older Minnesotans, landlines are a lifeline, allowing people to connect directly to emergency services through 911 and for monitoring medical devices which can't be guaranteed with a cellular or an internet phone line known as VOIP (Voice Over Internet Protocol). It is important to ensure access to reliable and affordable phone service for those that depend on it even as the industry transitions to new technologies. AARP's overarching goal is to preserve consumer access to affordable and reliable telecommunications regardless of the technology. AARP believes the Public Utilities Commission (PUC), not the legislature, is the most appropriate body to oversee any technological transition because of their expertise in these matters. In addition, we believe no legislative action is warranted until the FCC finishes its rulemaking process to ensure that new technologies support the health and safety functions that current highly reliable landline networks make possible.
###