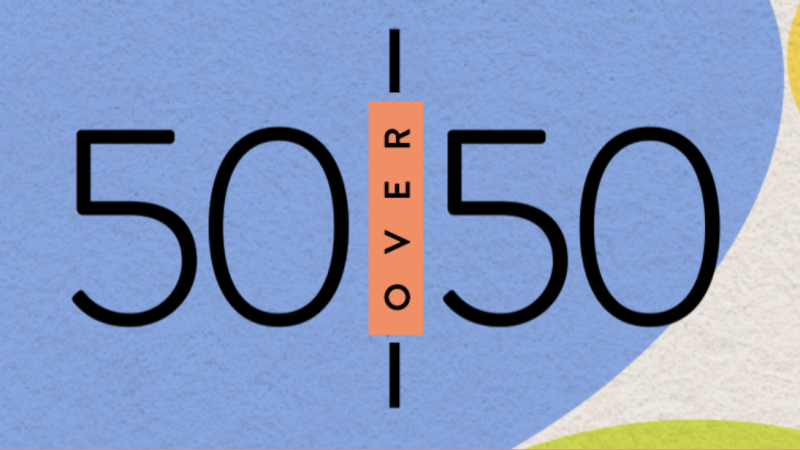 Black History Month provides an important and timely platform to celebrate the contributions of Black Americans to their communities and our nation. During Black History Month and beyond, AARP recognizes community leaders who are dedicated to coming together to transform, uplift, and educate communities. The following community members were honored for 50 Over 50, which recognizes and celebrates 50 incredible Minnesotans over the age of 50 who are challenging outdated beliefs about aging, living life on their own terms, and improving the lives of others.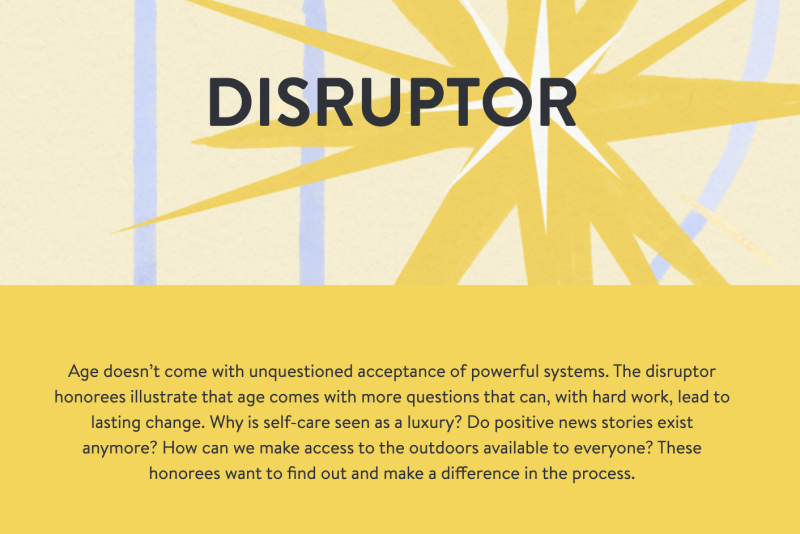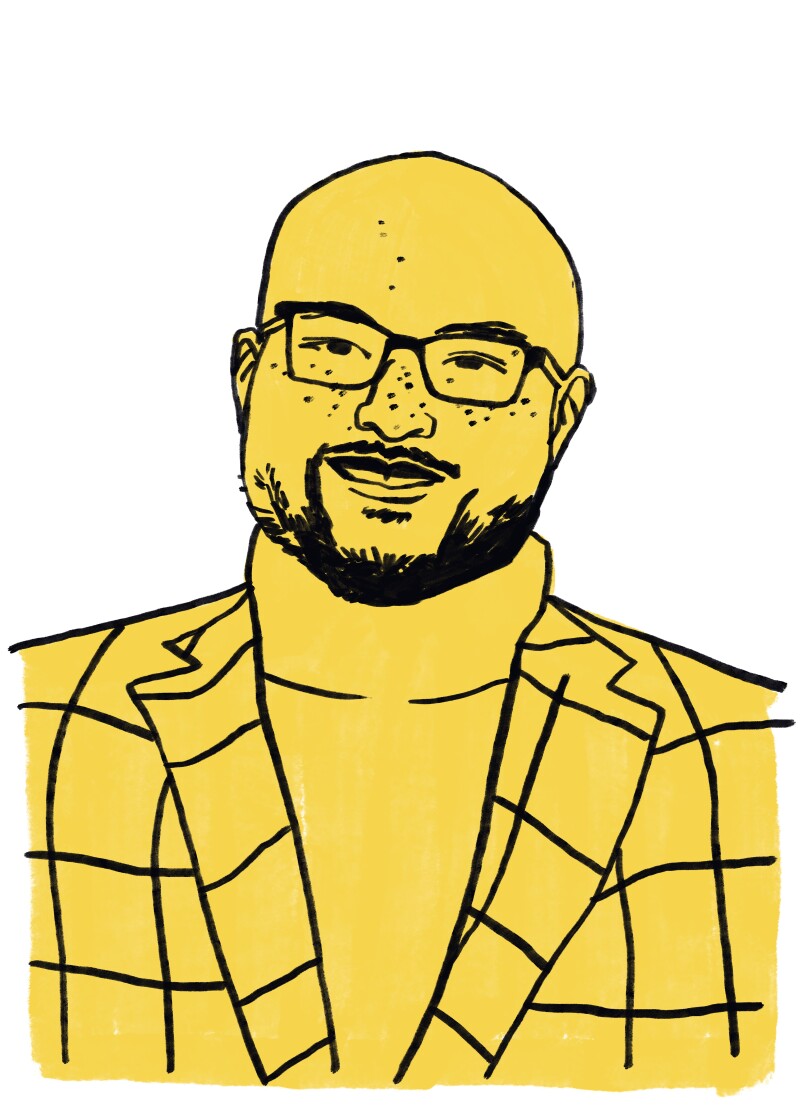 Brian Smith
Response Rethinker
Brian Smith, 51, is the Director of Performance and Innovation for the City of Minneapolis, where he's using his position of influence to remake a host of public safety practices to center and protect Black, Indigenous and people of color residents. Case in point: The Behavioral Crisis Response (BCR) program that launched in 2021 After the city sent out a survey of residents to find out what kind of response people wanted to behavioral health 911 calls, most leaders expected the majority of residents wanted some alternative to a police presence. But Smith and his team dug deeper into the data, and found that most residents didn't want someone from the county to respond either. Instead, they wanted a community-based response, with ownership, staff representation and expertise that reflected the community being served. The result is a first-of-its kind model where community-based providers are dispatched for behavioral health crises through 911. Says Smith, "We have to create a country and a world where those impacted most by circumstances in life, chose what is best to solve those particular circumstances."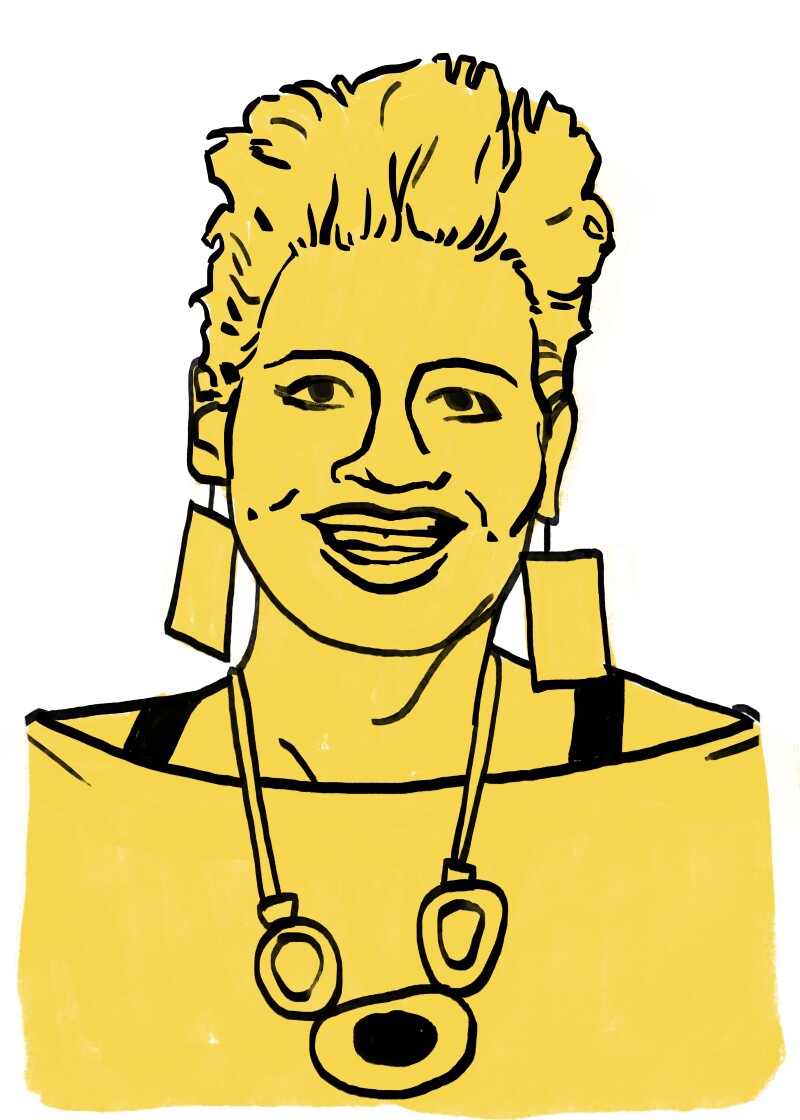 Dr. Joi Lewis
Wellness Worker
After a distinguished career in higher education, Dr. Joi Lewis stepped away to focus on her own wellness and healing in the community. Finding a lack of resources aimed at the specific trauma, stress, and challenges of Black people, she created her own. Lewis launched Joi Unlimited in 2013 and the Healing Justice Foundation in 2020, bringing healing and transformation grounded in Black Liberation. By creating therapeutic spaces for people to practice the Orange Method, which includes meditation, mindfulness, emotional liberation and conscious movement. Lewis, 53, is creating what she calls the Red Cross for the Black community. As the needs keep coming, Lewis and her team keep responding, expanding her work to include free healing sessions for people affected by oppression induced trauma, support that includes all identities of Black people, mutual aid support for people experiencing housing and food insecurity, and so much more.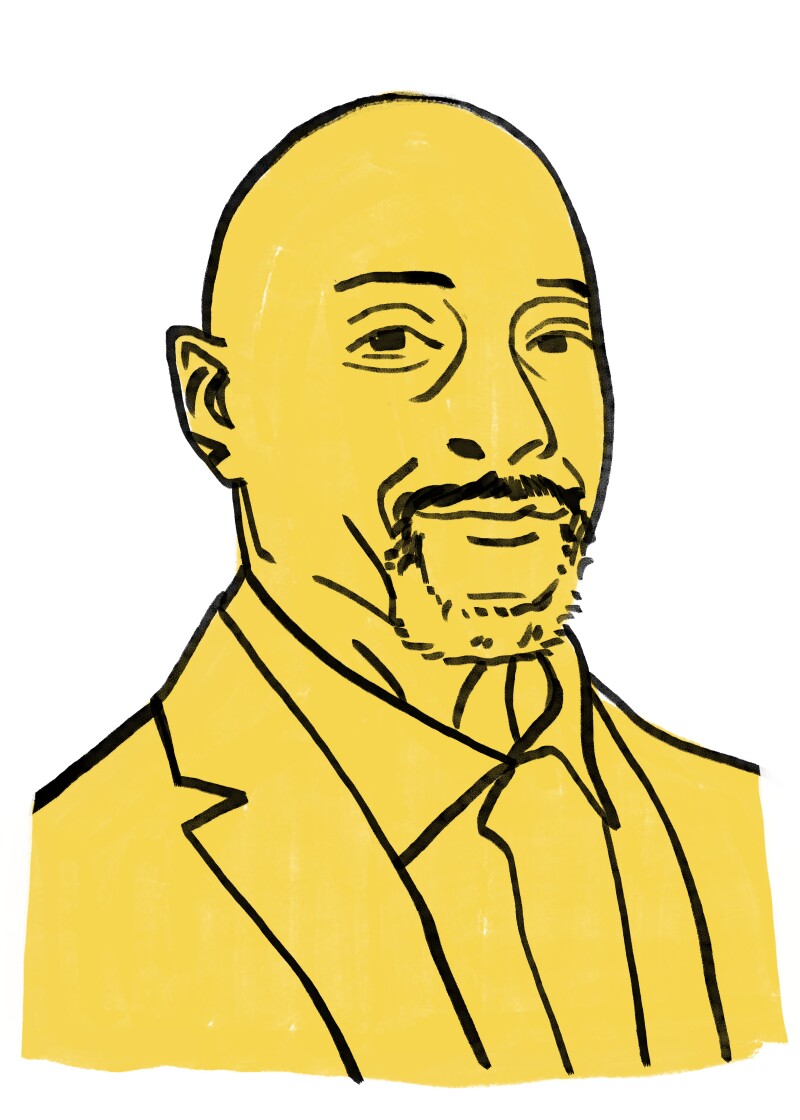 Anthony Taylor
People Mover
Anthony Taylor, 63, an avid Nordic skier, cyclist, paddler, snowboarder, and mountain biker, has his hands in a host of initiatives around the Twin Cities aimed at breaking down the barriers that keep Black folks from accessing the lakes and trails of Minnesota. A few notable examples: He created a local chapter of the Major Taylor Bicycling Club for Black cyclists. He started Slow Roll Twin Cities to help people get started with cycling. As Adventure Director of the Loppet Foundation, Taylor was a key member of the team that built the Trailhead at Theodore Wirth Park, where he started Melanin in Motion, an initiative to get Black people using the park, and Cool Meets Cause where BIPOC kids from low-income neighborhoods learn to snowboard.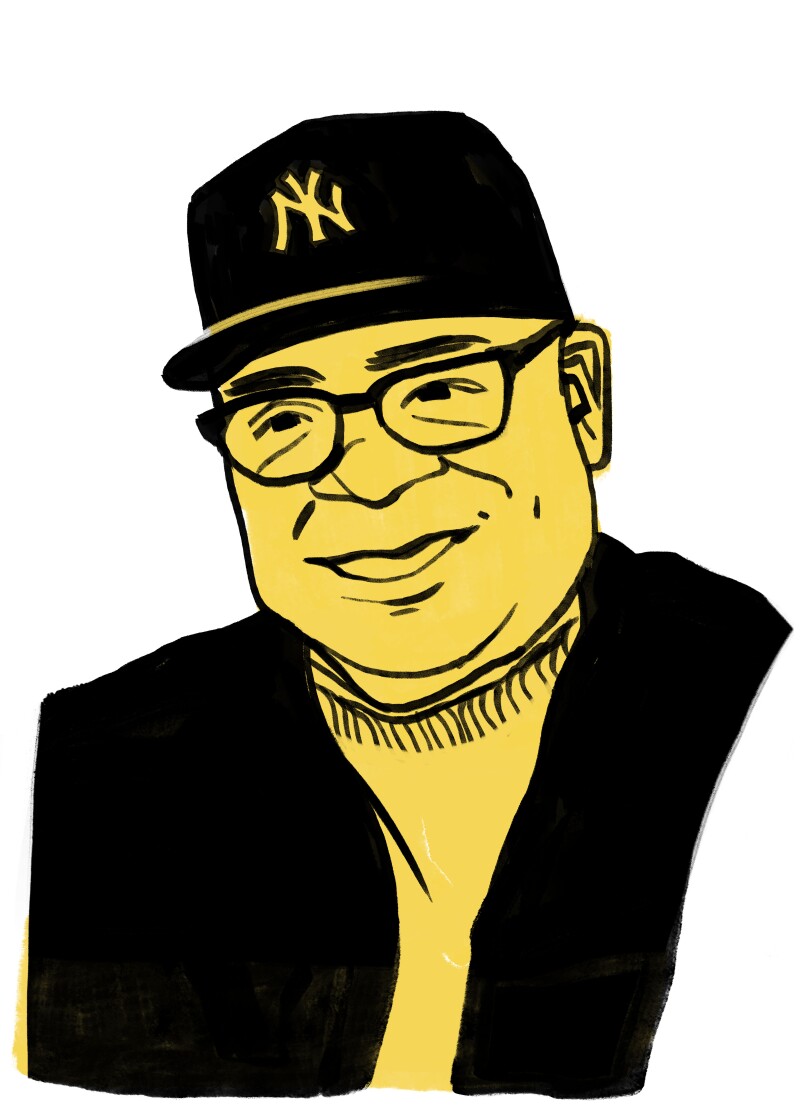 Antonio Espinosa
Art Insider
Antonio Espinosa is an unlikely disruptor. As a correctional officer at the state prison in Stillwater, Espinosa, 60, spends his days in a system not known for cultivating hope or healing. But he is disrupting it anyway. Espinosa has always had a reputation for compassion and kindness. But after his friend and colleague was murdered by one of the men in the prison, Espinosa's drive to help incarcerated people experience transformation and restoration grew stronger. "I want the incarcerated to know that they belong, that they are still part of our community," he says. And so he started encouraging the men at the prison to paint, draw, and create art. Soon, he turned this effort into a nonprofit, Art from the Inside, that helps the incarcerated artists sell their work and remind themselves that they are more than their worst moment.


Obie Kipper
Labor Advocator
Obie Kipper is one of those people whose name is often buried three paragraphs into a news story. He's a niche expert who gets called to witness stands. He's the kind of person you want on your team when it feels like the whole system is out to get you. In other words, Obie Kipper, 73, is a secret weapon. As a forensic consultant, Kipper consults on labor and employment issues, advocating for people who are fighting big battles. His testimony is often the difference between lost work and wages and an outcome where the little guy actually wins the day.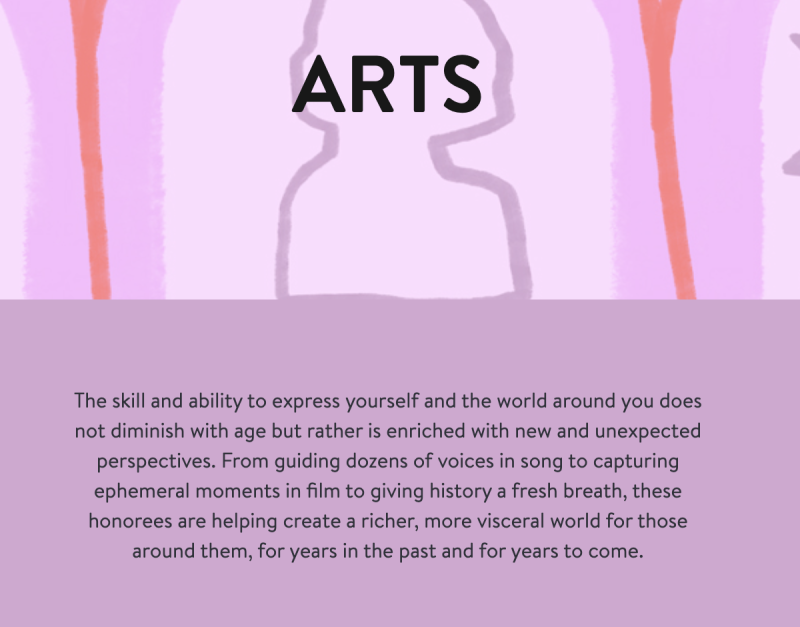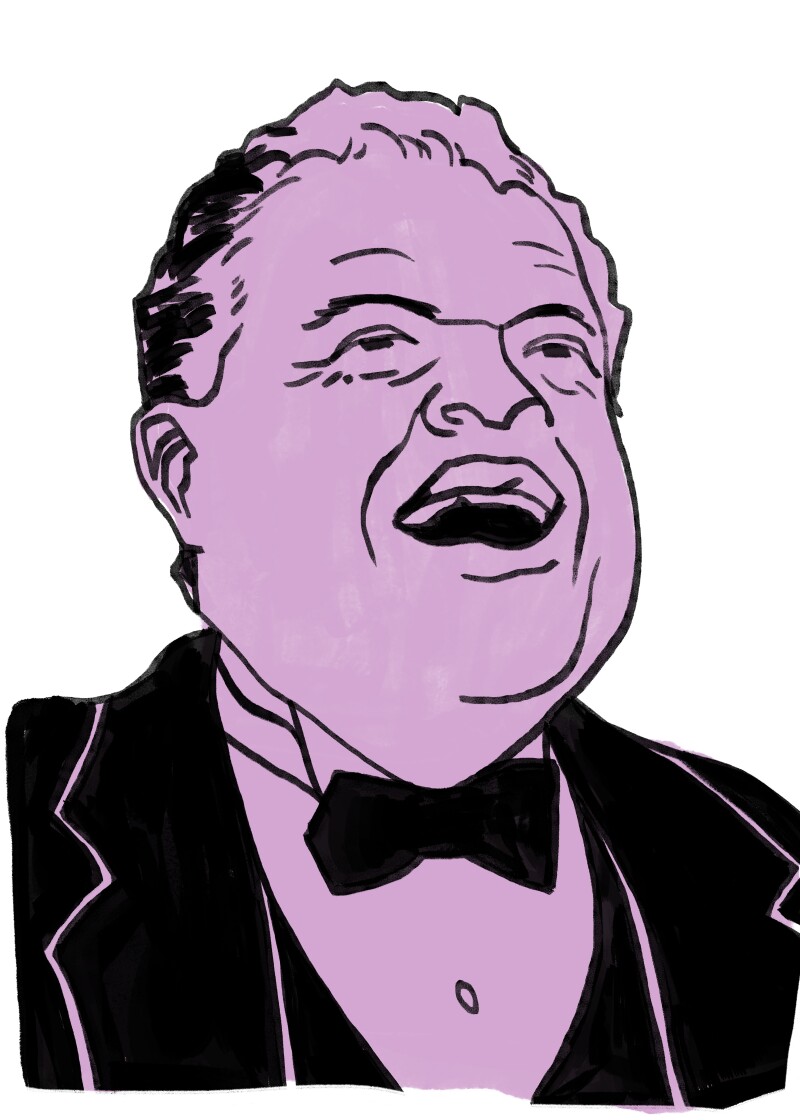 Anton Armstrong
Voice Raiser
Carrying the weight of Minnesota's Lutheran college choir tradition is not for the faint of heart. But for 32 years, Dr. Anton Armstrong has led the illustrious St. Olaf Choir in service to his students, his audiences, and to the music itself. Armstrong's love of choral music began when he was a child singing in the American Boychoir. The experience, he says, "opened my world to the beauty of choral singing and the transformative power it could have on the performer and listener." At 66, Armstrong continues to nurture students, tour the globe, and inspire audiences.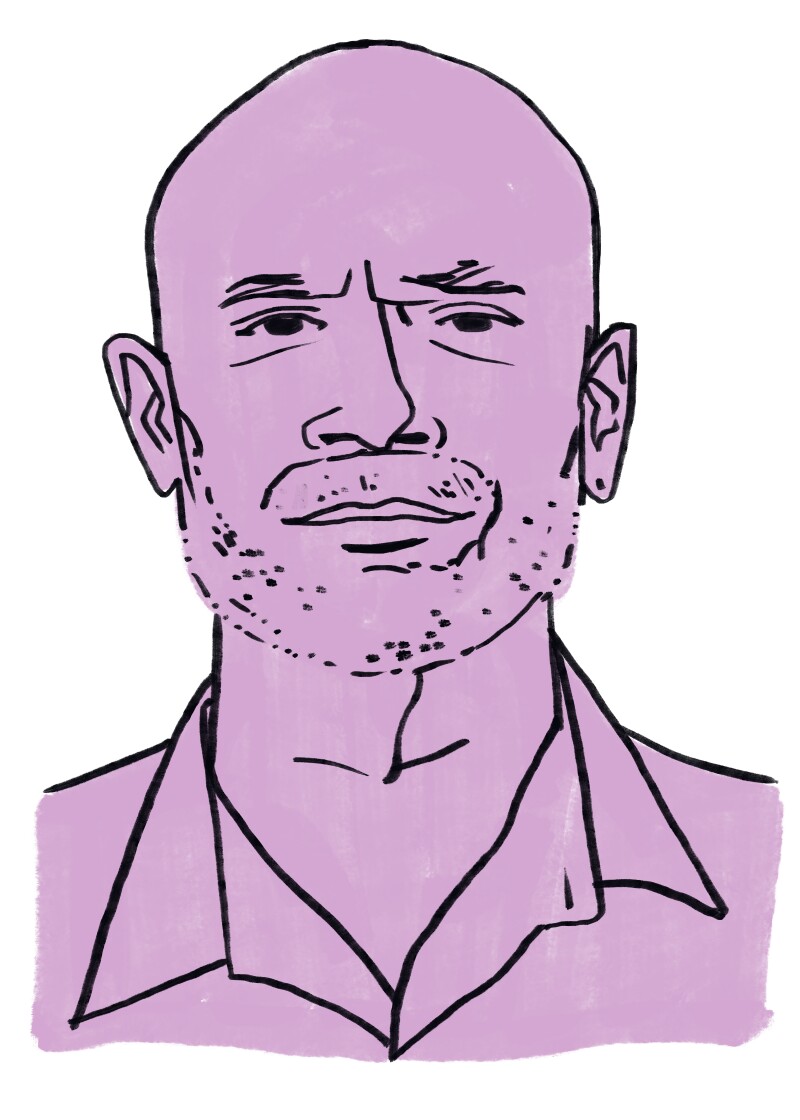 Daniel Bergin
Narrative Weaver
Inspired by Black artists like Gordon Parks, filmmaker Daniel Bergin, 56, uses his camera as his "weapon of choice," fighting back against what he calls "the slow burn of stereotypes, criminalization, and dehumanization" of Black men he sees in the media. His films go deep into the history of inequity in Minnesota, revealing the layers of racism, homophobia, sexism that are often forgotten or ignored. At the same time, Bergin pulls on the narrative threads of creativity, activism, and resilience from the people and communities most affected by these issues, pointing viewers to a more expansive and generative story of who we are as Minnesotans.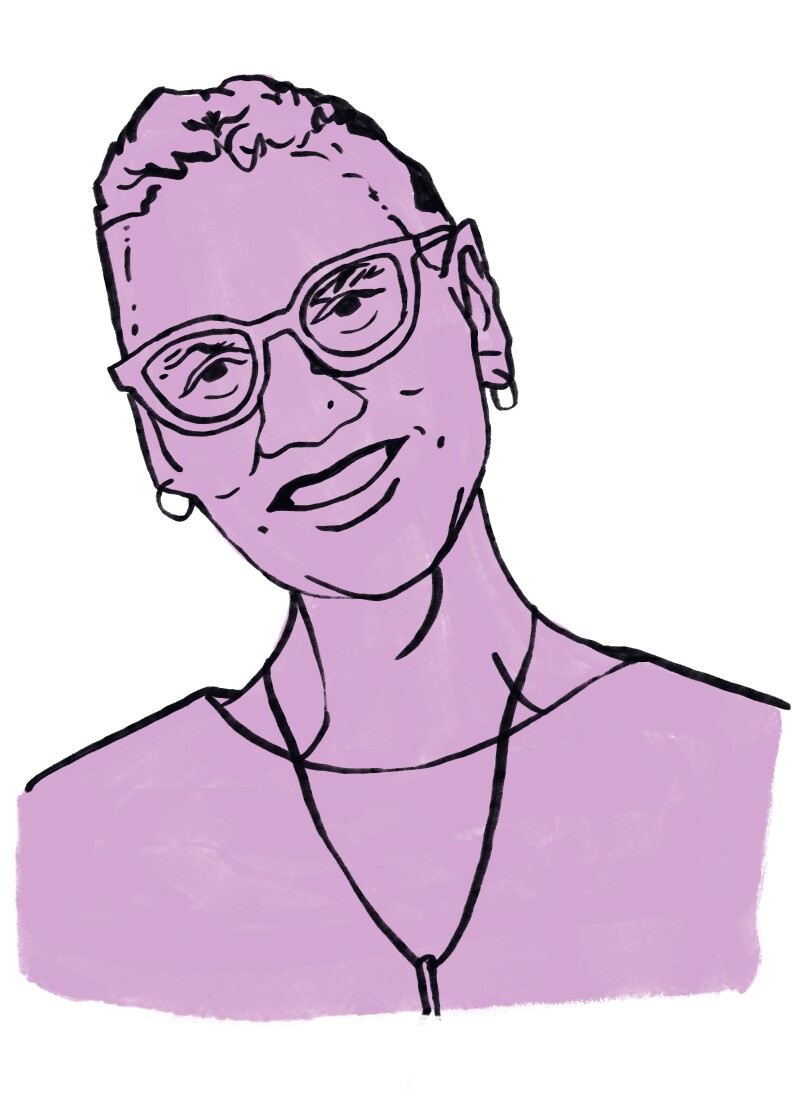 Sharon Bridgforth
Story Stager
With a long list of professional accolades to her name—Yale's Windham Campbell Prize in Drama, a McKnight Fellowship, and a Doris Duke Performing Artist Award among them—playwright and performer Sharon Bridgforth could be spending this stage of her career basking in her success. Instead, at 64 she remains a working artist, creating healing and generous spaces for young and emerging Black artists to join her in her life's work of "honoring and conjuring the Spirits that shaped me." Whether the medium is dance, drama, or a podcast, Bridgforth continues to spread her message of expansive love to audiences in Minnesota and around the nation.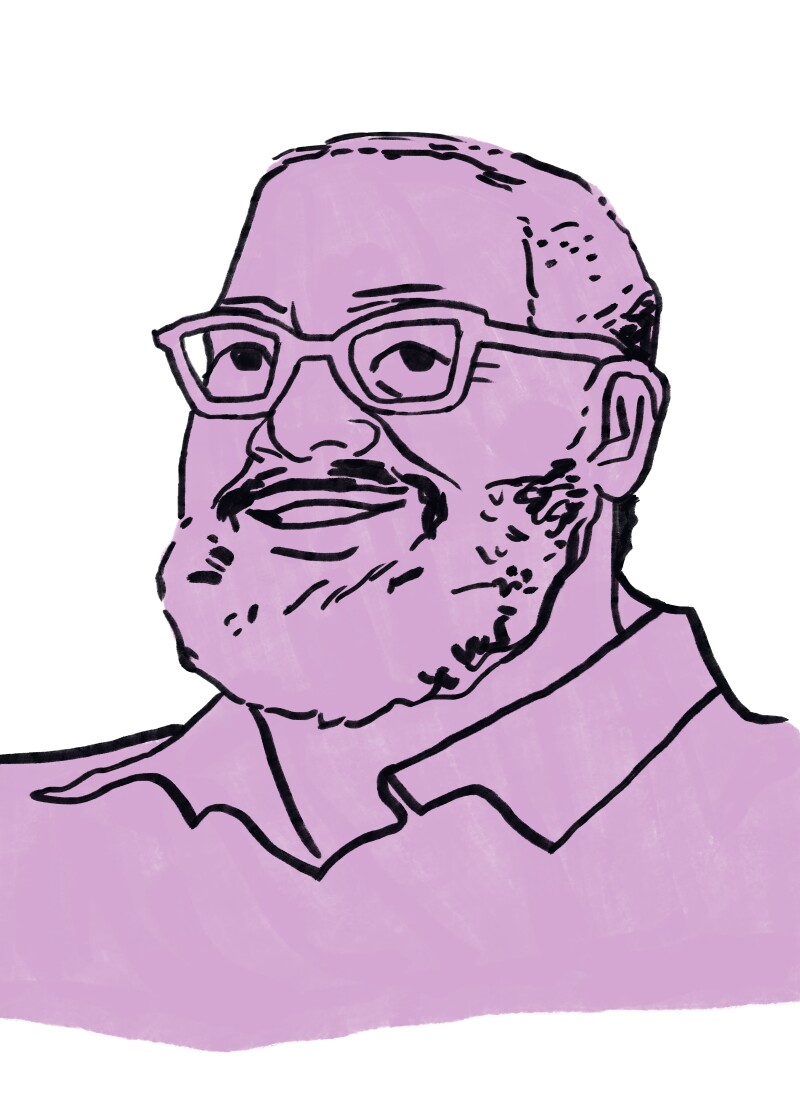 Michael Kleber-Diggs
Word Wrangler
For the last six years, poet and essayist Michael Kleber-Diggs, 54, has been a leader and instructor with the Minnesota Prison Writing Workshop, helping to cultivate and elevate the powerful literary voices of Minnesota's incarcerated community. As a teacher, he helps his students discover new forms of expression and tap into new skills. At the same time, he's pushing the broader community to rethink its narratives about incarcerated people. It's fitting work for Kleber-Diggs, whose own writing is grounded in an exploration of "how we extend to each person autonomy, dignity, support, and protection." He's known as an outspoken voice for social justice in the St. Paul community, using his voice online and in person to call out injustice and move for change.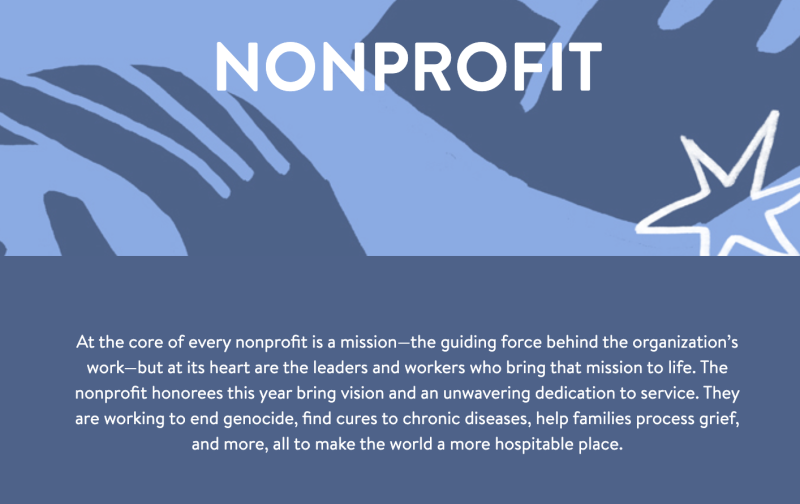 Atum Azzahir
Culture Connector
In 1994, medical experts tasked community health researcher Atum Azzahir with figuring out why Black babies died at higher rates than white babies. But Azzahir decided to look at the question from the other direction—what was helping Black babies live? Knocking on doors to speak with Black mothers, grandmothers, and elders, Azzahir found a common thread: Babies born in ways that honored the traditions of birthing teams, elder guides, doulas, and breastfeeding so common in African cultures were the babies who thrived. For decades, Azzahir's work has been defined by community-engaged research and cultural wellness. At age 50, she started the Cultural Wellness Center in Minneapolis with the goal of reconnecting Black communities with the health and wellness practices that are their birthright. Now 78, Azzahir's reputation has made her the go-to resource for Black communities processing the ongoing trauma of police violence and economic injustice, leaning on the cultural practices, rituals, and ceremonies of Black ancestors to bring healing, strength, and connection.


Freddie Bell
Airwave Activator
Freddie Bell is the voice of and for the people. Bell, 68, is general manager of the KMOJ Center for Communication and Development, and chairman of AMPERS (Association of MN Public Educational Radio Stations). With a long-time reputation as a champion for young broadcasting talent and a radio host who brings historical context to the music he plays, it's not surprising that Bell's nationally syndicated Freddie Bell Show was the trusted source of news about the pandemic for Black Americans trying to sort out fact from fiction. In 2020, Bell launched a journalism initiative called Racial Reckoning: The Arc of Justice with AMPERS, KMOJ, and the Minnesota Humanities Center to cover the trials of the former police officers who murdered George Floyd and the Black community's efforts to create a more just society.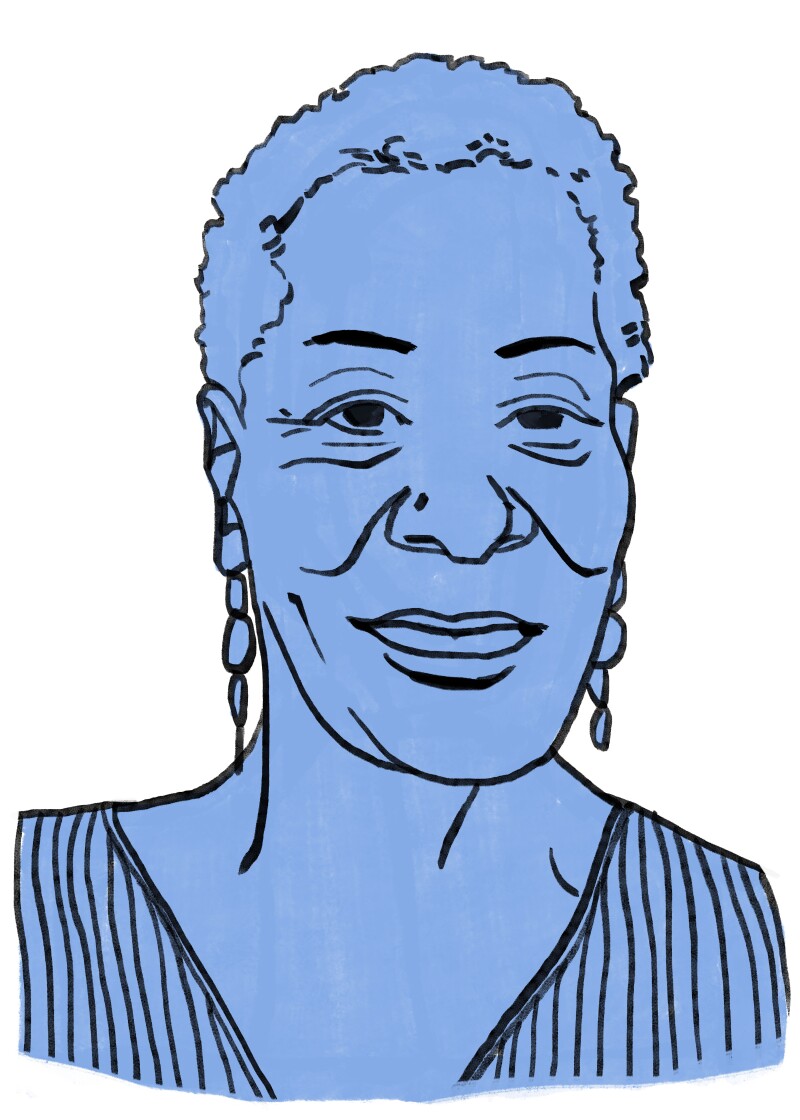 Katherine Sublett
Injustice Eraser
As a young woman, Katherine Sublett got into trouble. She paid her debt, did her time, and stepped back into her community ready to start fresh. And then she found out she couldn't. Even 30 years after leaving prison, her felony record still made it legal for her to be denied housing and jobs. So she set out to change that. As founder and executive director of Let's Erase the Stigma, Sublett, 63, leverages the same powers of persuasion she used to get her own record expunged to help others walk through the long and tedious process of reclaiming their rights after incarceration. In less than a year, she's helped 10 people successfully expunge their records, with 8 more cases pending. Along the way, she mentors her clients on budgeting so they can improve their credit, and helps restore their self-confidence and sense of self-worth.


Ivy Vainio
Celebration Capturer
Photographer, activist, and community leader Ivy Vainio, 53, grew up as one of the only Black and Indigenous people in her rural Minnesota community. So she understands that the lack of role models and cultural touch points can create real challenges for BIPOC kids. She set out to change that. Serving as the Art, Climate, Culture, and Communications Coordinator at the American Indian Community Housing Organization in Duluth, Vainio has the opportunity to shape the way Black and Indigenous people in the region see themselves and their culture. Toting her camera named Bruce Willis to dinners, pow wows, language camps, and art events, Vainio captures the joy and celebration of her community. Her work has been shown at the Tweed Museum in Duluth, and in national publications. Along with her husband, Arne, she is a force for good in Minnesota's north country.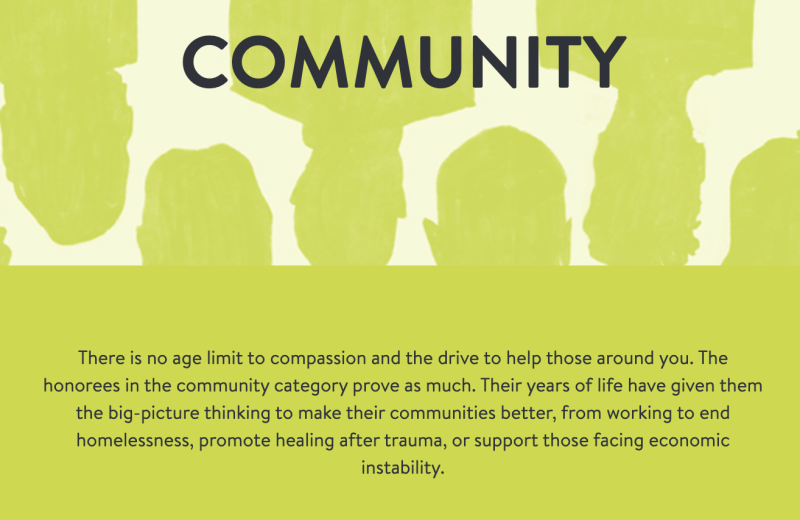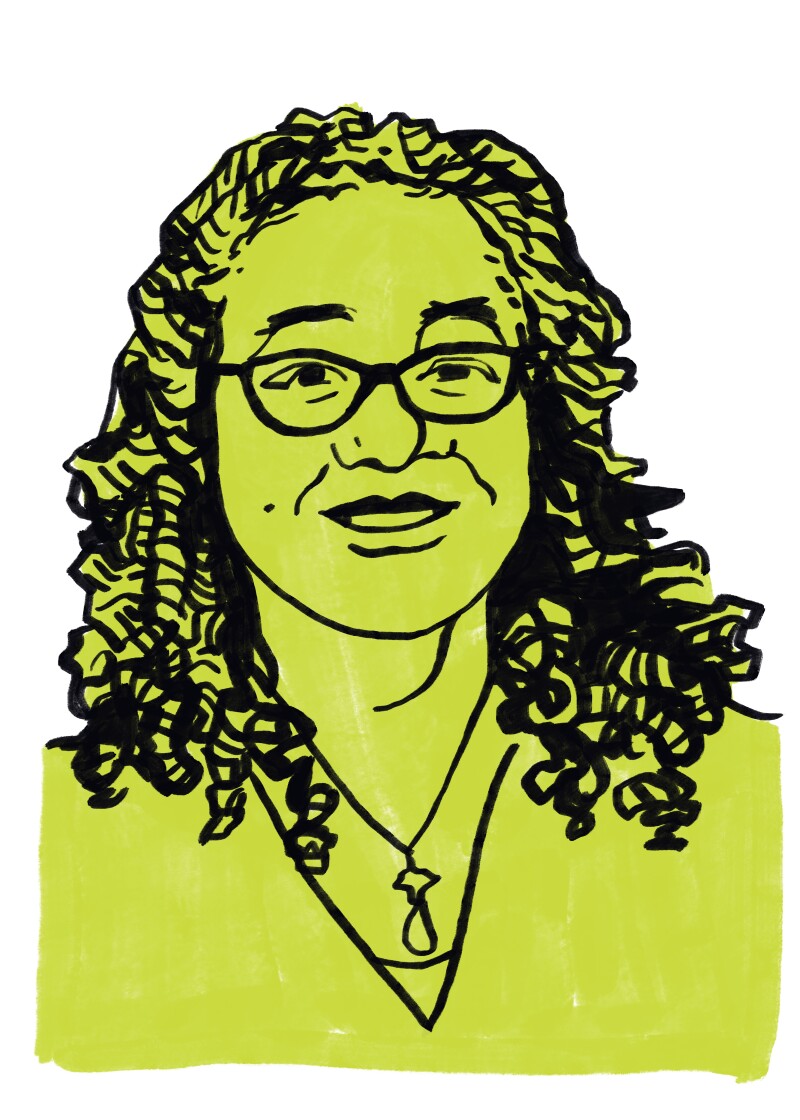 Dr. Annette Parker
STEM Inspirer
Dr. Annette Parker knows what it means to reinvent yourself. After a long career in technical education in the automotive industry, she switched gears to become a leader in STEM higher education. For the past nine years, Parker has served as President of South Central College in North Mankato. As a Black university president with a STEM background, Parker, 64, is blazing a trail through southern Minnesota, busting through stereotypes of race and gender. As a volunteer and board member with Greater Mankato Growth and Cities, Colleges, and Universities Advisory Council, the Mankato YWCA, and various professional organizations, Parker is using her substantial leadership skills to support her community and inspire Black women and others to create their own way forward.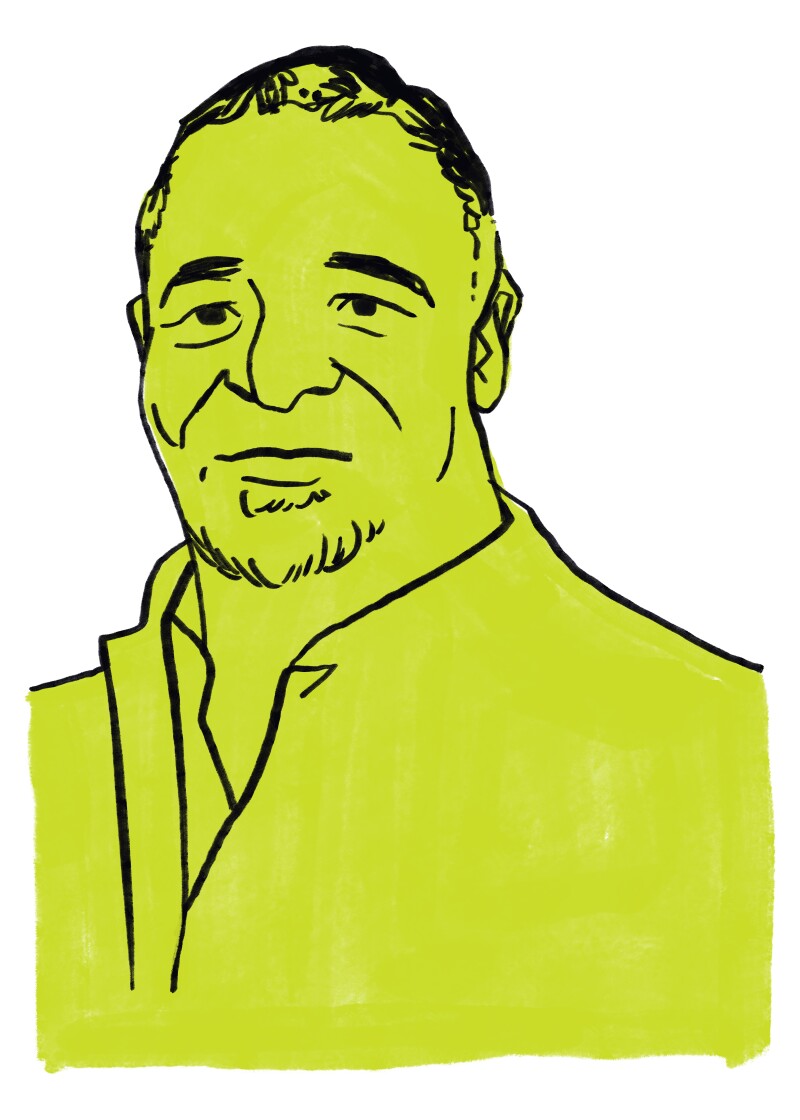 Metric Giles
Policy Pusher
Stopping the slow drip of inequity means knowing where to look. For Metric Giles, co-executive director of the Frogtown Community Stabilization Project, that means paying attention to the details of community policy. Who benefits from a plan? Who's harmed by it? Whose voice isn't being heard? Too often, he knows it's the BIPOC elders of his community who are most affected by policies made by other people. So Giles, 68, has used his position on the FCSP to convince the Ramsey County Board of Commissioners to improve the process for condemning houses, tipping it in favor of residents. As a member of the Age-friendly and Equity Alliance, Ramsey County, he has challenged the County Commissioners to incorporate an aging lens to all their decisions and create a line item for services for the elderly.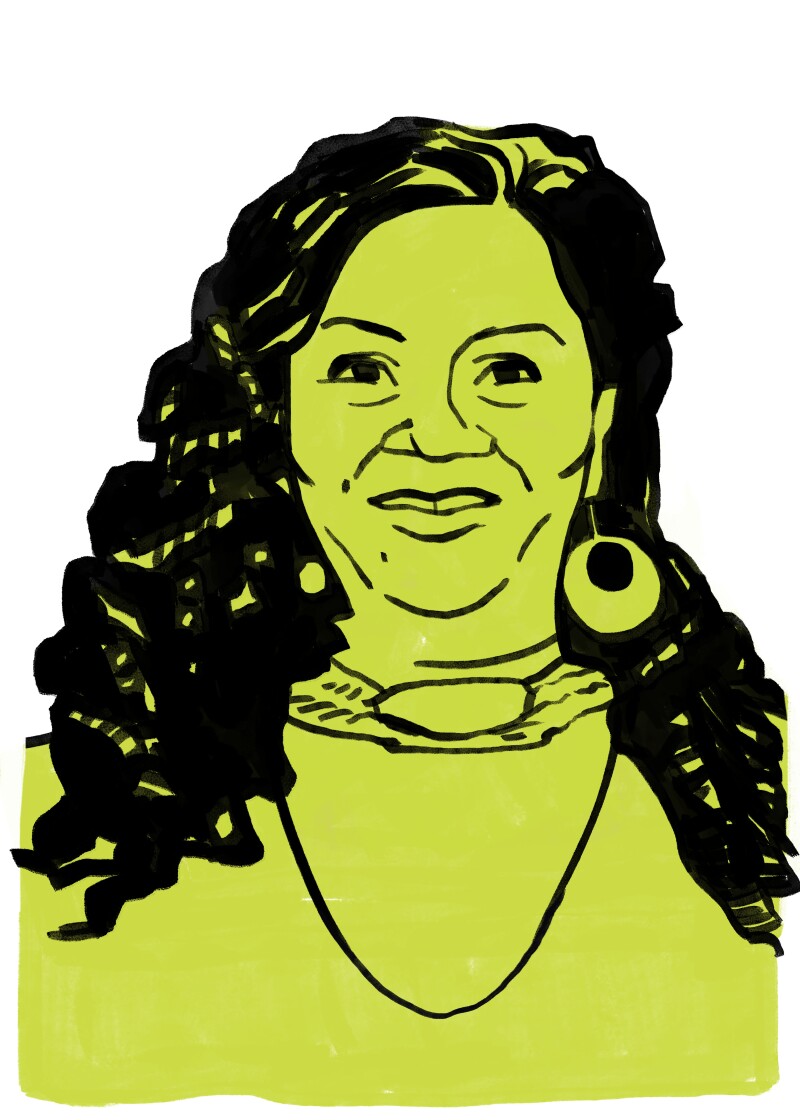 Belinda Charleston-Green
Support Shaper
Ten years ago, as a volunteer with various nonprofits in the metro, Belinda Charleston-Green, 55, became keenly aware of the lack of resources available to Black women with HIV/AIDS. While there were plenty of organizations serving people living with HIV, Charleston-Green noticed that most of those people were white men. Women support groups seemed to be off their radar. In 2013, she became a case manager with Minnesota AIDS Project (MAP)/Rainbow Health and has since implemented peer-facilitated support for women and people of color living with HIV, partnering with organizations in greater Minnesota to expand the reach of this critical connection.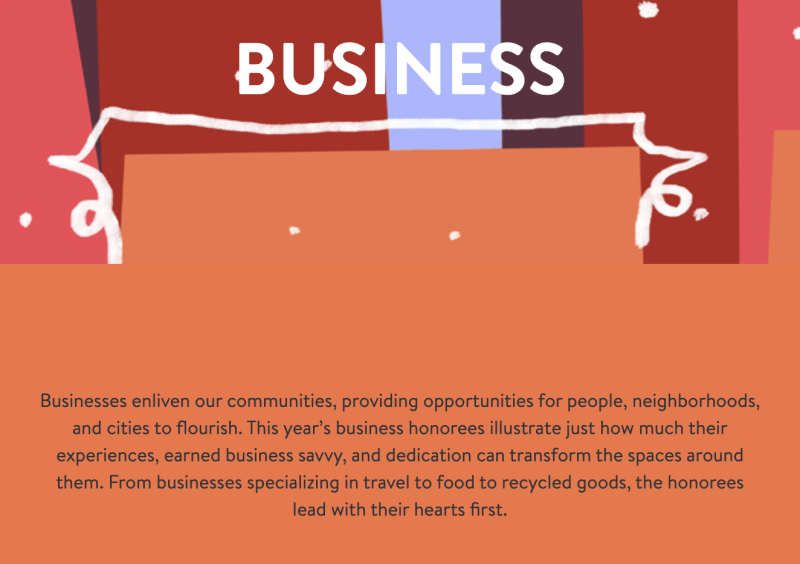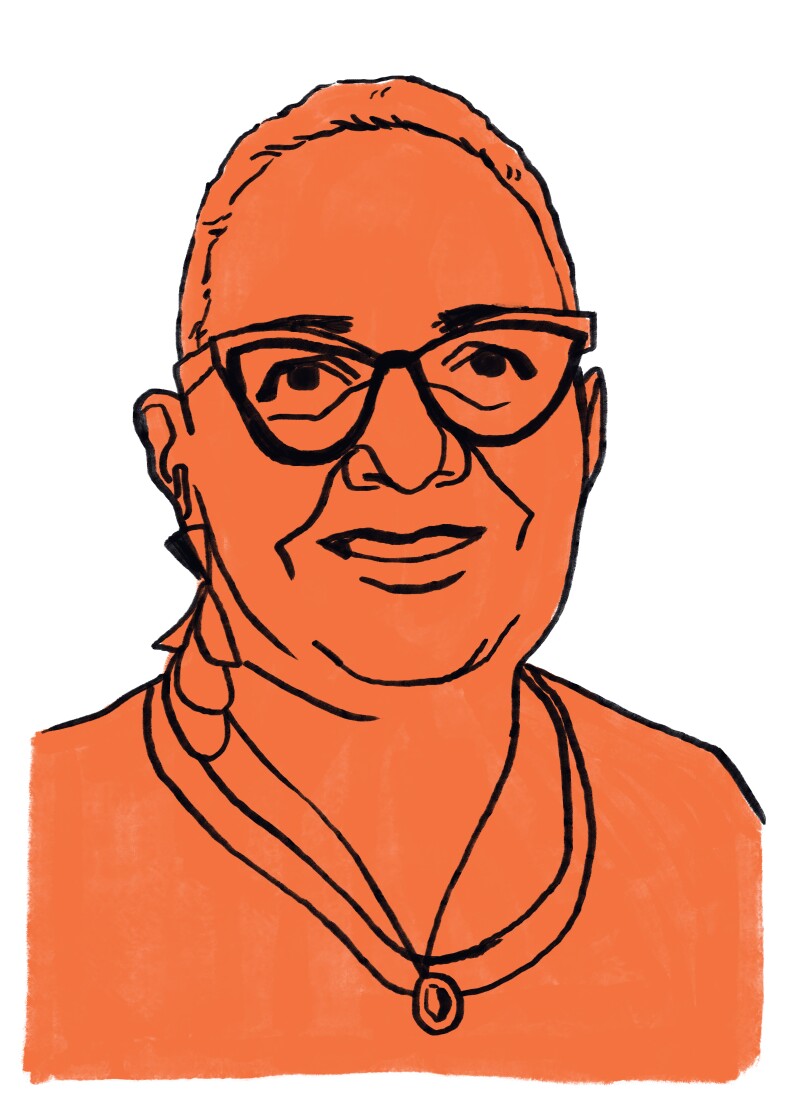 Tracey Williams-Dillard
Caring Chronicler
As publisher of the Minnesota Spokesman-Recorder (MSR), Minnesota's oldest black-owned, family-owned, female-owned newspaper, Tracey Williams-Dillard, 62, knows that her work is about more than the printed word. Every week, the MSR hits more than 40,000 homes, reaching even more readers through free outlines and its online presence. During COVID, it has been a trusted source of health information for the Black community, keeping readers up-to-date on CDC recommendations and federal mandates. But Williams-Dillard's reach goes beyond what shows up in her paper. She created Sister Spokesman, a monthly gathering of women of color where they can encourage each other, build their networks, and strengthen their bonds. For 15 years, this space has been a source of healing and celebration for Black women in the Twin Cities.


---

Read more about AARP Minnesota and Pollen's 50 Over 50 list.