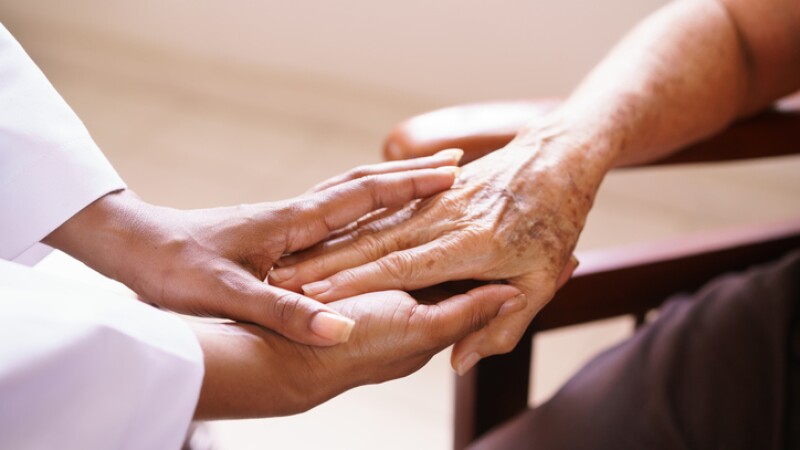 The pictures, maybe you've seen them. Sons and daughters, moms and dads, husbands and wives – separated by a glass window. This is how some family members are visiting loved ones living in Minnesota's nursing home and assisted living facilities during the coronavirus (COVID-19) pandemic. And as heartbreaking as these pictures are, worse are the stories of people dying alone and of goodbyes not said.

Residents of our state's long-term care facilities including nursing homes and assisted living facilities are highly vulnerable to COVID-19, and the paid caregivers who staff these facilities are critical to our ability to care for our loved ones now and in the future. Protecting the health and well-being of these residents and their paid caregivers is a top priority for our state and it should be.

The challenge is how to protect vulnerable residents and staff while at the same time ensuring families stay connected with their loved ones. It's a complex issue, and that's why AARP is working with stakeholders in state government, advocates for long term care residents and their families, and with the nursing home and assisted living industry itself to find compassionate and safe solutions. In collaboration with the Elder Abuse Prevention Coalition, we submitted a letter to the Commissioner of Health urging state guidance to protect resident's rights in Nursing Home and Assisted Living Facilities amid the COVID-19 outbreak.

Social distancing and new Centers for Disease Control (CDC) guidelines restrict visitors' access to nursing homes except during end of life and hospice care. And while the guidelines also advise facilities to consider alternative means of communication such as phone or video communications, there currently are no specific federal guidelines for assisted living facilities. Evidence from families across Minnesota illustrates gaps in what they know about these new guidelines and how they are being equipped to communicate with their loved ones. Nursing home and assisted living facilities may need additional resources to ensure these new, virtual communications but may not have them.

We all need to pull together to stop the spread of COVID-19. But we must do so while at the same time ensuring that policies, information, and resources are communicated and made available to keep residents of nursing homes and assisted living and their loved ones connected.

If you have a loved one living in a Minnesota nursing home or assisted living facility, help us solve this challenge by sharing your story. What has been your experience of staying connected with your loved one?