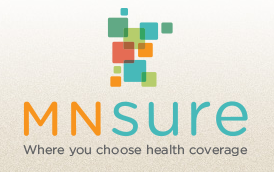 AARP Minnesota Director Michele Kimball Issued the Following Statement After Governor Mark Dayton Signed the Minnesota Health Care Exchange into Law


"Today is a historic day for the state of Minnesota. For years older Minnesotans, who are not yet eligible for Medicare, have struggled with high health care costs. Tens of thousands have put off retirement or gone without care for too long because they can't afford the plans available on the private market. The Minnesota Health Exchange will give them the tools they need to find quality coverage at affordable prices.
"From day one AARP has advocated for a consumer friendly exchange that had strong conflict of interest provisions and drove the best bargain. Today that exchange is a reality.
"Governor Dayton and his Administration should be commended for their steadfast leadership and clear vision on this issue. We also would like thank Senator Tony Lourey and Representative Joe Atkins for their tireless effort in creating a Minnesota Exchange that truly is a model for the nation."
@govmarkdayton signs MNHIX into law.#mnleg @aarpadvocates vine.co/v/bpPbMdJwJxE— AARP Minnesota (@aarpmn) March 20, 2013
Click here for more information on Minnesota Health Exchange