The r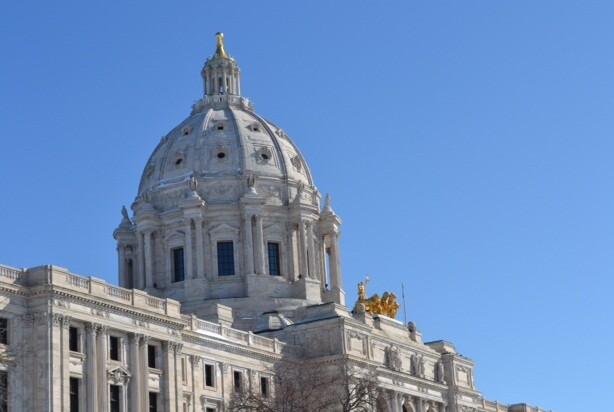 ecently completed 2013 Session of the Minnesota Legislature included several significant improvements for Minnesotans over the age of 50. AARP Minnesota and our many volunteers had a busy, and successful, session advocating at the State Capitol.
One area of particular focus was consumer protection – especially on financial matters. The many increased protections which have now been signed into law include:
Protections Against "Granny Scam" - Wire Transfer Fraud – SF 247 (Bonoff) and HF 194 (Atkins)

Scam artists target seniors – and often induce them to wire away their savings based on a fraud. Wire transfers are hard to track, leaving law enforcement agencies with too few tools to stop the fraud. AARP supported legislation to give more authority to the Department of Commerce to prevent fraud and to require that money that is wired is actually delivered to the location intended by the consumer. The bill passed the Senate unanimously – and passed the House 124-7. The bipartisan bill was signed into law by Governor Dayton on Thursday, May 9 th.

Prevention of Abuse through Power of Attorney Form – SF 327 (Goodwin) and HF 232 (Hilstrom)

Power of Attorney is an important flexible tool that allows individuals to pick someone to handle affairs if you cannot do so yourself. This flexibility must be balanced, however, with adequate safeguards and protections to prevent the tool from becoming a "license to steal". Working in coalition with the Vulnerable Adults Justice Project, AARP supported amending the form to increase protections against exploitation. On April 24, Governor Dayton signed into law legislation that includes three important safeguards:

Clarifies Responsibilities of Attorneys-in-Fact

– with notices that tell people who appoint someone to be their "attorney-in-fact" exactly what kinds of powers they are giving them. The notice to the attorney-in-fact summarizes their responsibilities (their "do's" and "don'ts"). This bill also makes clear that this document does not give an attorney-in-fact the right to make health care decisions for the principal.

Clarifies the Limits of Gifting and Self-Gifting

– by making the default option, "the attorney-in-fact can't make gifts to him/herself." A principal can choose that or to give the power to one attorney-in-fact and not others.
Accountability with a Judicial Relief Mechanism – by using a protective order already in MN law, we provide a judicial remedy for principals whose attorneys-in-fact fail to provide a financial accounting or misuse their authority. That comes with recovery of reasonable attorneys' fees and costs.
Nothing is this bill will invalidate a statutory short form power of attorney that was created before the effective date (January 1, 2014).

Improved Background Checks for Guardians – SF 7 (Latz) and HF 40 (Hilstrom)

AARP supported legislation to require background checks for prospective guardians to better protect elders under guardianship. Under this bill a senior or their family would be alerted if a prospective guardian has been disbarred, had a license revoked, been prosecuted or convicted of a felony, accused of fraud or gone through bankruptcy. The bill will be signed into law as part of the omnibus health and human services bill.

Debt Buyer Bill SF 33 (Latz) and HF 80 (Hilstrom) and Debt Settlement Bill SF 586 (Dahle) and HF 694 (Lesch)

AARP is concerned about abusive debt collection and debt settlement practices that harm consumers of all ages, and to which older people are particularly vulnerable. Increasing numbers of consumers – including older consumers - who find themselves in debt are turning to companies that provide credit counseling, debt management, or debt settlement. The Consumer Federation of America estimates that approximately nine million consumers overall turn to credit counselors each year, and the industry estimates that between 15 percent and 18 percent of them are older consumers. AARP advocated for two important bills concerning debt collection and both will be signed into law by Governor Dayton.

AARP supported SF 33 and HF 80, legislation to reform the flawed debt collection system in which debt collectors target thousands of Minnesota consumers each year – many of them older – without the foundation to support the lawsuits. The bill strengthened Minnesota law in this area to help protect consumers from abusive debt buyer practices.

AARP also supported SF 586 and HF 694 legislation to strengthen Minnesota law and close loopholes in Minnesota's debt settlement consumer protection statute. Strong consumer protection legislation passed in Minnesota in 2009 aimed to curb abusive practices by debt settlement companies. However, out-of-state attorneys whose primary business and activity is debt settlement have used the broad exemption for general practice attorneys in this law and were not complying with 2009 law. SF 586 and HF 694 clarified the intent of the 2009 by closing a loophole and ensuring that attorneys whose primary business is debt settlement are covered under the law.

Gold Coin Bill – SF 382 (Sieben) and HF 157 (Hilstrom)

AARP supported legislation to increase regulation of coin dealers to better protect Minnesota's consumers from fraud. Unfortunately, Minnesota is home to several notorious coin dealer operations that have targeted seniors for fraud. Telemarketers have employed convicted criminals and used high-pressure sales tactics to sell as collectibles counterfeit coins worth a fraction of their inflated price tags. Many seniors have lost hard-earned retirement savings because of this scam. This common sense law will put in place consumer protections similar to those required for the sale of other investment products. Dealers with felony, theft or financial-crime convictions would be banned. Dealers and sales staff would have to register with the Commerce Department and background-check processes would be established. The bill would require delivery no more than 30 days after payment and would put safeguards in place to prevent the misrepresentation of coins' value. The bill is expected to be signed into law.