En Espanol | Minnesota officials are urging voters to safely cast absentee ballots from home this year in light of the coronavirus pandemic:

Any eligible voter can request an absentee ballot and safely vote from home without providing a reason. "Every person who opts to vote from home is making the polling places a little bit safer for those who do vote in person," said Secretary of State Steve Simon.
Early in-person voting is available for those who want to cast an absentee ballot at their local elections office and avoid Election Day lines. Early in-person absentee voting starts Sept. 18.
Minnesota officials have waived a witness signature requirement for voters casting mail-in or absentee ballots. Ballots must be postmarked by Election Day, Nov. 3, but can be received within seven days of the election.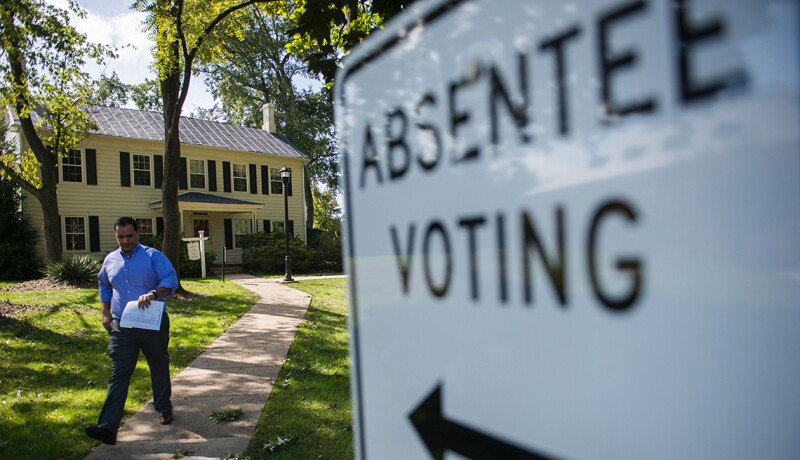 Here's what else you need to know:

How do I register to vote?
Minnesotans can register to vote online, by mail or in person. The secretary of state's office maintains an online voter registration portal. You can also download and print a voter registration form, which should be mailed or delivered to your county elections office. The form can also be sent or delivered to the secretary of state's office in St. Paul. Voters must register online or by mail by Oct. 13 to vote in November's general election.

Voters can also register to vote at their local polling place on Election Day. To do so, you'll need to bring a valid form of identification that confirms your name and address, such as a driver's license, learner's permit or tribal ID. The secretary of state's website lists acceptable forms of identification needed to register in person.

How can I get an absentee ballot? Are there important deadlines?
Since 2014, Minnesota voters have been able to request absentee ballots online and vote from home without providing a reason. Voters can also download and print a physical absentee ballot application, which must be returned to your county elections office by mail, fax or email. You can apply for an absentee ballot any time except on Election Day. But the secretary of state's absentee ballot guidelines advise voters to "leave time for election officials to mail your ballot."

Ballots will be distributed to voters at least 46 days before the election, for those who have already requested them. For those who register later, ballots will be sent out on a rolling basis. They must be delivered or mailed to your county elections office by 3 p.m. on Election Day, Nov. 3.

Voters who are hospitalized, live in a nursing home or assisted living facility or have a health complication that prevents them from going to a polling location on Election Day can designate an agent to pick up and return their absentee ballot for them. Those who wish to designate an agent must fill out a separate form to return to their local elections office along with their absentee ballot application.

In August, Minnesota officials scrapped a witness signature requirement for voters using mail-in ballots. Normally, a registered Minnesota voter or a notary needs to sign off on absentee ballots.

How do I know my absentee ballot is secure?
A number of safeguards are in place to prevent voter fraud. For example, anyone who steals a ballot from a mailbox and then tries to cast it at a local elections office would still need to provide personal information about the voter from whom the ballot was stolen. You can track your absentee ballot just like you would a package. If you don't receive a requested ballot, you can simply request another one and the originally distributed ballot won't be counted.

The chances of absentee voting fraud are "vanishingly small," according to Secretary of State Simon. He hasn't heard of any known instance of someone voting illegally with a stolen ballot.

When is Election Day? When are polls open?
Tuesday, Nov. 3. Most polling places are open from 7 a.m. to 8 p.m. As long as voters are in line by 8 p.m. they can still vote. In federal and state elections, towns with fewer than 500 registered voters don't have to open until 10 a.m., but most still open at 7 a.m.

Can I vote in person before Election Day?
Yes, you can vote early using an absentee ballot at your local county elections office. Some cities and counties also offer separate in-person absentee voting options leading up to Election Day. If you're not registered to vote at the time, you'll need a document such as a driver's license that proves your identity and residence.

Starting on Sept. 18, absentee voting locations must be open to early voters during their normal business hours, though those hours can vary by location and date. Check with your county elections office to make sure it's open if you plan to vote in person.

What form of identification do I need to vote?
You don't need an ID if you registered to vote at least 21 days before Election Day and have not since moved or legally changed your name. But if you need to register or update your registration on Election Day, you'll need a document that proves your identity and residence, such as a driver's license. You can also pair certain other forms of ID — such as a U.S. passport or university ID — with bills or lease agreements to prove you are eligible to vote. The secretary of state's website lists acceptable forms of identification needed to register in person.

What is being done to make polling places safe from the coronavirus?
Polling locations are following the Centers for Disease Control and Prevention's recommendations, Simon said. Lines may be longer than normal for those who vote in person on Election Day, as voters will be asked to maintain physical distance.

Poll workers will wear face masks and disinfect surfaces, equipment and voting pens. Voters will be offered masks and hand sanitizer. Per a July executive order from Gov. Tim Walz, masks are required to be worn in all indoor public places, including polling locations.

Will I be able to vote in the same place as I always have?
Not necessarily. Fewer election workers may mean combining some polling places. Check with your city or county elections office first.

Simon is also advising nursing home residents and hospitalized patients to vote using an absentee ballot this year, since some health care facilities may be reluctant to allow election officials inside to hand out and collect ballots. And for the first time, the state will allow facilities to designate staff members to handle ballot distribution and pickup duties for residents. Interested facilities must first contact their county or city elections office.

What are the key races in my state?

U.S. President
U.S. Senate: Incumbent Tina Smith (D) vs. former U.S. Rep. Jason Lewis (R)
U.S. House: All 8 seats
State House: All 134 seats
State Senate: All 67 seats
Voting rules and procedures may change before Election Day. We'll update this story if they do, so bookmark this page and check back.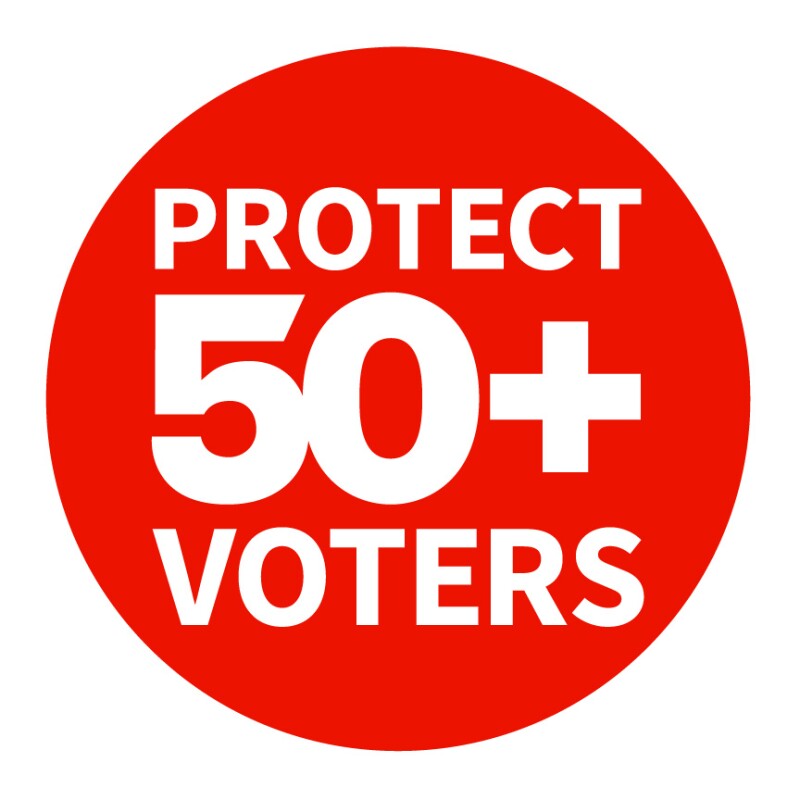 AARP is urging older Americans to ask the candidates five key questions:

Just over half of all older Social Security beneficiaries rely on the program for at least 50 percent of their income. If elected, how will you ensure that current and future Social Security benefits are not cut as part of deficit reduction?
Half of the people with traditional Medicare spend at least a sixth of their income on health care. If elected, how will you protect Medicare from benefit cuts, as well as lower health care costs and ensure seniors continue receiving the affordable health care they have earned?
COVID-19 has caused death and suffering for too many older Americans who require long-term care. If elected, how will you make sure seniors can access safe and affordable long-term care at home, as well as in facilities like nursing homes and assisted living?

Also of Interest