AARP members, volunteers and staff will be helping out at Sheridan Story on Wednesday, December 6th. More volunteers are needed, find out more.

By Laura Ledray

More than 100,000 children in the Twin Cities live in food insecurity; meaning they are not sure where their next meal will come from. This is a statistic that Rob Williams repeatedly shares when he explains the mission of The Sheridan Story.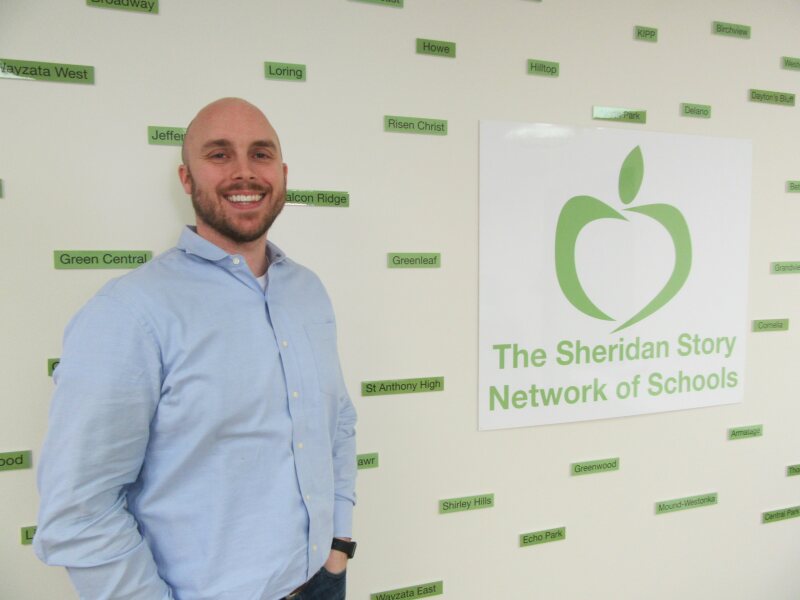 For children who are food insecure, school offers them a nutritious breakfast and lunch option, but when school ends on Friday hunger returns. Williams is the Executive Director of The Sheridan Story, a non-profit organization with one mission: to fight child hunger by sending enough food home with each child to feed them through the weekend.

Williams helped develop this mission in 2010 with other volunteers from Mill City Church in Minneapolis after the principal at Sheridan Elementary explained that a number of students did not get enough food on the weekends. They decided the best way to help was to provide nonperishable food items in plastic bags, that could then be placed in the backpacks of students in need during class time.

The Sheridan Story also decided they would differentiate themselves from other food programs by focusing on nutritious foods. In each bag, children receive a canned fruit, vegetable, soup, type of protein and either pasta or rice. Williams believes nutritious, non-snack foods are the best option to keep kids nourished.

Join AARP Serves at the Sheridan Story December 6th
Rob Williams has been a leader at The Sheridan Story since it began; yet he remains humble, unwilling to focus attention on his continual efforts to better the program. Instead, he focuses on the children the program impacts and compliments the other two staff at The Sheridan Story, Owen Boldt and Avivah Brown. In his mind, the focus should always be on the children and not his own work. "There is a significant need out there still, we are grateful to help the 3900 kids, but we want to help as many as possible," said Williams.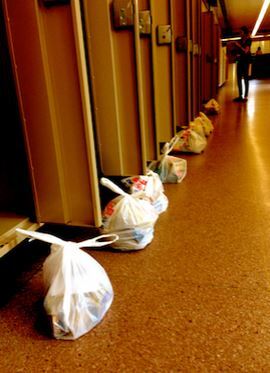 Much of Williams' time and energy over the past five years has gone into adding new schools to the program, finding sponsor organizations and encouraging people to volunteer. As a result, The Sheridan Story grew from providing food to one elementary school in 2013 to eighty nine schools in the Twin Cities today. To date, The Sheridan Story has provided over 500,000 meals to Minnesota children.

"The main component for us to add schools or kids is the sponsor role," said Williams. Each sponsor and school has its own partnership, which allows the sponsors to work directly with the school administration to develop a relationship that works best for both parties.

The Sheridan Story acts as a resource for the schools and sponsors involved in the program. Most children involved with the program are unaware The Sheridan Story is the organization providing them with weekend meals. The students and families believe the food is coming from their school. But that is the way Williams prefers it.

Rob Williams does not need the children impacted by The Sheridan Story to know who is providing their food. The satisfaction of knowing his organization makes it easier for schoolchildren to succeed is enough for him. To Williams, "Hunger is solvable. The reasons why people live in poverty is much more complex. But to solve hunger, people need food. We have plenty of food, it's just not in the homes of all of the kids that need it."

AARP in the Twin Cities will be volunteering at The Sheridan Story on Wednesday, December 6th from 6:00 p.m. to 8:00 p.m. Volunteer to help feed hungry children throughout the Twin Cities at this meaningful AARP Serves event. Sign up today.

This story was originally published 3/15/2016 and was written by Laura Ledray an AARP Minnesota intern.