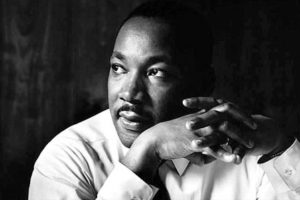 Dr. Martin Luther King Jr.'s words remind us of the importance of service at any level. AARP believes your experiences, skills and passion have the power to inspire others to make a difference. We encourage everyone to continue building on his legacy by lending a helping hand in your community. Find ways to volunteer in Minnesota at createthegood.aarp.org.
Everybody can be great because anybody can serve.
Dr. Martin Luther King Jr.
Black History Month provides an important and timely platform to celebrate the contributions of Black Americans to their communities and our nation. Read more about seven leaders who carry on Martin Luther King Jr.'s legacy.