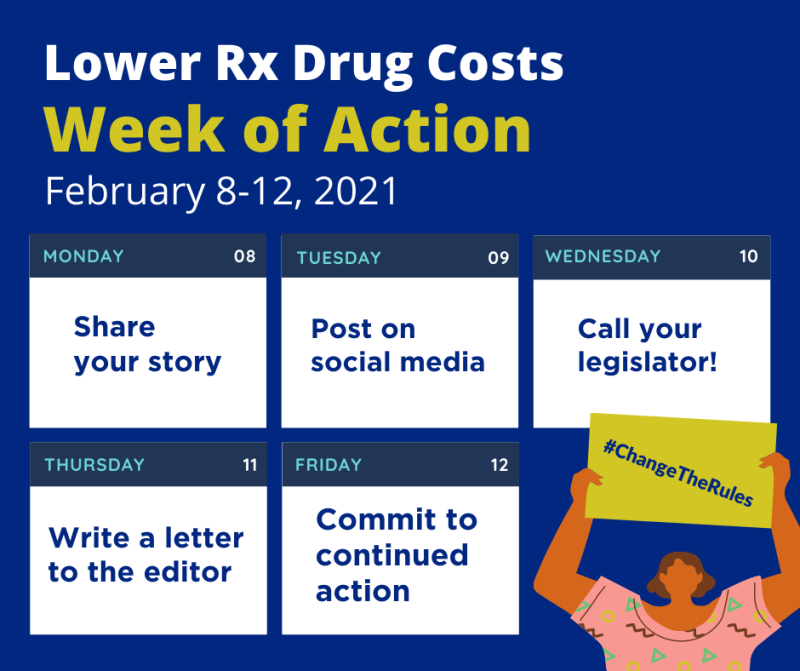 While all attention is appropriately placed on lifesaving COVID-19 vaccines, we can't lose sight that Americans still pay the highest prices for prescription drugs in the world. It's time Minnesota legislators did something to make sure nobody is forced to choose between food and medicine. But they need to hear from you!

Join AARP Minnesota for a week of action from February 8 - February 12 to send a message to lawmakers and raise awareness:

Minnesota families can't afford to keep paying for prescription drugs that cost more money than they make in a year. Medications don't work if people can't afford them.