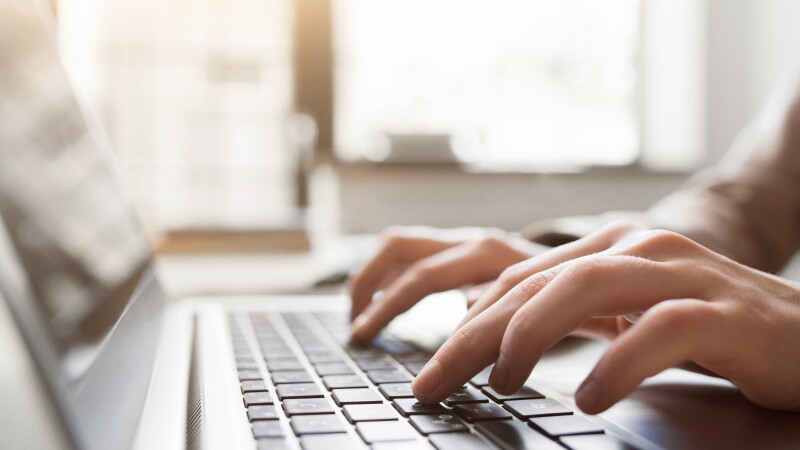 Response to the Star Tribune's Special Report, Desperate at 'Death Ridge'

AARP MN Member Opinion
By Robert Held

The COVID 19 pandemic has been a massive tragedy, one we are all too familiar with by now.

In response to this crisis, many people have responded with wisdom and courage, from health care workers, to delivery truck drivers, to scientists, and our debt to them is immeasurable. Others have responded poorly, with scapegoating, ignorance, selfishness and greed. The manner in which we behave in a crisis tells a great deal about us, as a society and as individuals.

Sadly, the December 13 Star Tribune Special Report ("Desperate at 'Death Ridge' ") details at length an utterly ruinous response to the pandemic. Having spent over 40 years working in nursing home administration and regulation, I am deeply disturbed about what happened and believe that there must be accountability.

The fundamental failure at North Ridge was a failure to control infection. Nursing homes are obliged to have thorough procedures, training, equipment (PPE), oversight, corrective action when lapses occur, and a proactive process of continuous quality improvement. Yet, according to the special report, North Ridge failed to meet of these obligations. Employees who were ill were coerced to report to work. Families were left in the dark about the unfolding situation, residents who were ill were parked in hallways, potentially exposing everyone else, and staff were not consistently informed of which residents were infected. PPE was often not available, and when it was available, staff often did not use it, or used it incorrectly. Staff were assigned to work across COVID and non-COVID areas, and COVID-infected residents were not consistently isolated to designated areas. These are grievous lapses.

North Ridge acted in violation of laws and regulations when they admitted people whose needs they could not meet. Unable to meet residents' basic care needs, implement basic infection control practices, and provide adequate staffing, they continued to admit more people, even people known to have COVID infections. The special report points to an obvious motive to this unconscionable behavior: enormous payments from government resulting in vastly improved financial performance. Simply stated – greed.

In a particularly disturbing display of heartlessness, North Ridge illegally kicked out residents who didn't obey a policy forbidding them from leaving the building. The law limits the reasons that can justify a forced discharge, and it provides criteria on the discharge of residents from nursing homes. Notice must be given, reasons stated, safe alternative arrangements must be provided, and appeal rights respected. Moreover, the refusal to even give these people their belongings was stunningly cruel.

In its failure to be truthful when dealing with people receiving health care services, their loved ones, and the general public, North Ridge failed in the demands of basic morality and professional ethics. North Ridge didn't inform residents and family members that COVID was rampaging through the facility. They refused to answer questions from families. They lied about the status of infections and deaths, what they were doing and why. Austin Blilie, the North Ridge V.P of Operations, told the Star Tribune in an email that North Ridge admitted residents because of a "desire to help our community and state in this time of great need," and that "From day one, North Ridge has been vigilant and proactive in containing the virus spread…we have had fully implemented infection control measures, ensured full [PPE] utilization for our caregivers, and we have separated positive…residents in a dedicated COVID-19 unit." If Austin Billie is telling the truth, then the Star Tribune, the health department regulators, the residents, and the family members were lying. I know who I believe.

Not all long-term care facilities were ravaged by COVID the way North Ridge was. While a great many facilities had COVID cases, it appears that most were able to stop the spread. With guidance from the Minnesota Department of Health and the CDC, they managed the crisis by taking many steps that North Ridge failed to take. This contrast makes the special report an important story, highlighting that the manner in which a crisis is managed is critical. We need to examine the cases that were successful – they may teach us much. In the same way, the examples of failure must be closely examined to see what they teach us.

The Star Tribune Special Report describes a litany of misdeeds at North Ridge, one failure after another. Regulatory steps may be taken, and North Ridge may submit plans of correction, and maybe new statutes and rules may be considered; all necessary but not sufficient. The special report documents serious allegations of negligence, recklessness, and the endangerment of vulnerable people. I urge proper authorities to look into what took place as part of a criminal investigation. How will we respond and what will that say about us? We must learn. We must repair what is broken. And accountability must be pursued.

Robert Held retired in 2016 from the Minnesota Department of Human Services where he served as director of the Nursing Facility Rates and Policy Division for almost two decades.